I thought it was my fault, or particular to my situation. That somehow, my life had become so over-scheduled, so harried, so wrapped up in the long days of single parenting that I didn't make time for friends. Or for that matter, for friendship. Not the real thing, anyway – the sort of profound friendships that I maintained for years.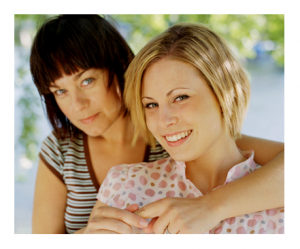 There's no question that friendship requires an investment of time, energy, and even money – like any other sort of relationship. Had I stopped investing?
What happened to the great women in my life? Did they disappear because of events in their lives or had I pushed them away, and not realized?
Life Events
I maintained relationships across decades, career changes, accident and illness, not to mention relocation that put thousands of miles between myself and old friends – smart, compassionate, and fun-loving women I'd known since high school and college. We stayed involved in each others' lives. That is, until the years following my divorce.
Is divorce the one event that destroys friendships?
Shouldn't I examine the circumstances around my change in marital status as much as the fact of it? The messy manipulations that went on for years, the dramatic change in financial circumstances that made all of us uncomfortable, not to mention my fatigue, my lack of availability, my increasingly complicated life?
Old Friends, New Friends
I recall that when I got engaged, and then married – older than most women – I was suddenly part of an exclusive new club.
Yet I wore the trappings of something like marriage more than its substance. It was enough to belong to the club, though I was on my own a great deal of the time with a spouse who traveled. My reality was this: My closest friends were single mothers, because my life more closely resembled theirs, though I belonged to the traditional world of married couples with children.
As for divorce – old friends who knew me before marriage remained friends. Those who were part of a circle of couples – with one exception – drifted away. And I pulled back for many reasons, I know.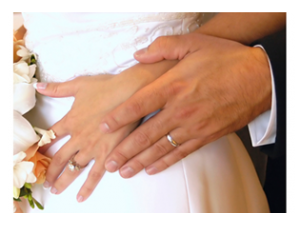 I was out of the club. Life was a handful. Life was about getting through the day. Time and money constraints made any sort of friendship nearly impossible – at least with those women who had no such constraints or constant stresses.
But who can manage without friends? And isn't friendship the foundation of the best romantic relationships?
And what else played a role? Aging? Gender? The isolation of being a writer, stuck behind a computer screen?
Friendship, By Any Other Name

Recently I was speaking with a male acquaintance who is divorced – and like me, around 50. He mentioned that he doesn't have many close friends. That got me to wondering about several other divorced men I know who have let something similar slip, as though embarrassed by the fact. They don't have the buddies they once did. Not since divorce.
I've always believed that men retain their friendships following divorce, though they may transact the business of sharing lives differently from women. But I may be wrong.
Friendship – like so many other types of relationships – may be a matter of many factors, and the individual.
Still, in the past three or four years, with one or two exceptions, keeping up with women friends has been nearly impossible for me. Even with the conveniences of email or Facebook. And I'm unsure why that is, whether or not it is a common phenomenon that crosses genders, whether it is about age and stage in life, and the effort required in maintaining relationships of any sort.
I wonder if it is about priorities. Or even pride.
Because we don't feel as though we are who we once were – successful enough or attractive enough – in some strange throwback to the comparative days of adolescence.
Community
Enter the online community, and an entirely different group of individuals – readers and writers – some 20 years younger, others 10 years older. Some men, some women, some married, some divorced. Single dads, single moms, singles – period.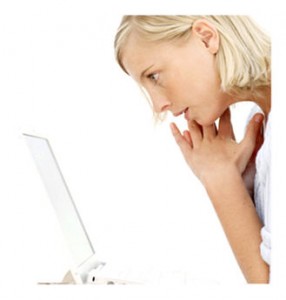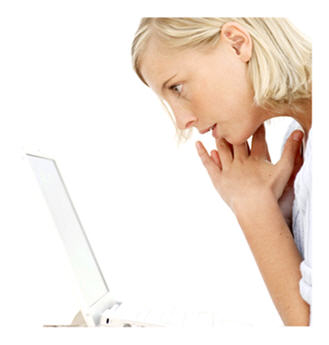 We gather around a communal water cooler in the mornings or at odd hours of the night. Some of the dialog simulates friendship; some of it becomes genuine friendship.
Logistics disappear as an issue. The need to meet face-to-face, likewise. Physical limitations – or financial – become irrelevant. We talk, we listen, we even pick up the phone and support each other. Through hard days, through little triumphs.
Friendship doesn't "fix" everything that ails you, but it certainly makes getting through the day easier and life, so much richer.
Have your friendships thrived across distance and years?
Have your friendships survived changes in marital status and the parenting divide?
Have they survived dramatic changes in your health or financial status?
Has the online community become your lifeline in otherwise challenging times?

Big Little Wolf's Daily Plate of Crazy