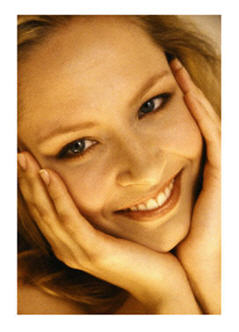 Have you ever run out on an errand – something dry and uninteresting – that turned into an absolute pleasure?
Are there moments when you set aside your checklists and your jammed schedule, allowing yourself to be swept up in yes – the yes to conversation, yes to coffee, yes to the momentary marvel of unanticipated connection?
Morning, Like Any Other
I've been putting off an oil change, and I knew I couldn't do so any longer. I was irritated at the hour it would take, the money it would cost, the inconvenience to my morning that was spilling over with items to get done.
But driving home from dropping my son at school, I saw that my old neighborhood garage which had closed a few years back had apparently reopened. I pulled in, said hello to the owner, handed over my keys, and headed to a nearby Starbucks on foot.
And I settled into a shady spot with a view of the road and a book I've wanted to read. Let's just say, I only made it through a few paragraphs.
To my right, four well-heeled women were enjoying their drinks and chattering intently on a subject I could relate to – kids, high school, and the college decision process. I opened my paperback and sipped my latte, trying to concentrate, but it was difficult. Then I looked to the left. A silver haired gentleman was sketching. In his quiet, he was far more intriguing.
Every few minutes I stole a glance, curious about what he was drawing. At a certain point, he closed his sketchbook and we began to talk.
Unexpected Happiness
Oh, for the delicious surprise of a conversation! The simplicity of a question!
Suffice it to say, I was late to pick up my car, late to my morning writing, late to everything planned for the day thanks to a little dose of unplanned happiness – in the chance encounter, in the unguarded smile, in the genuine pleasure that comes from a creative personality, a born storyteller – not to mention a man whose lively works of art were utterly engaging. In fact, he went to his car and brought back a book of his watercolors – impressive work, and the discussion about art that ensued was delightful.
I left our encounter with a bounce in my step, reminded that remarkable people are everywhere. All it takes is yes – yes to that first hello, yes to a sincere interest in others, yes to our own curiosity, yes to being swept up in the moment because after all – isn't happiness about good moments like this, when least expected?
We're All Strangers at First
The irony in my morning?
I recognized the women who were seated to my right. One in particular is a former neighbor who lived nearby the "me" of my former life. Either she didn't remember me, or she feigned not knowing me, acting as if I were a complete stranger.
The man who was a stranger was quite the contrast. He was open, charming, and without pretension. Now retired (best I can tell), he lives a few hours north with his wife, and he draws and paints – and I might add – quite beautifully. I hope he won't be a stranger.
These are the moments I adore – people who reach out and remind us who we are, what makes us tick, that warmth can flow naturally and with no particular agenda. To a large extent, reaching out is as simple as Hello, what are you reading, or Hello, what are you sketching.
Rather than targeting happiness as a state of being or the result of techniques to create a happy infrastructure, I wonder if it isn't as simple (at times) as unplanned acts of yes – a willingness to be swept up in yes to the unexpected, yes to an energizing connection, yes to taking a chance, yes to what you truly love.
Do you still give yourself the unexpected yes?
Do you stop and chat with strangers?
Do you allow yourself the gift of the unscripted moment?

Big Little Wolf's Daily Plate of Crazy