I threw out a perfectly lovely bran muffin last night. Or rather, it was perfectly lovely several days ago. It had gone bad. Along with a few other items I found in the back of the fridge as I was searching for leftovers. And I hate waste. I especially hate wasting food.
Waste Not, Want Not
Do you know anyone who isn't living on a budget?
Most of us have tightened our belts in the past few years, and with kids in the house, keeping that belt cinched becomes habit.
A good habit.
As for my kids, they also come with a gaggle of friends in tow, and though they're respectful of the fact that we don't live large, it does mean having extra snacks and drinks around. Just in case.
Ask Kids About Waste
Ah, the joys of nourishing our children! Let's hear it for those growth spurts, and then the lulls that follow, not to mention the oh-so-annoying food moods. It's not easy to gauge how much to buy at the supermarket, or which items will require diplomacy, negotiation, bribery, or threats – in order to be consumed.
My advice?
Talk to your children. Even little kids will tell you what they're willing to eat, and what they aren't. Naturally, that doesn't mean you sacrifice the foods you routinely make or that they need, nutritionally. But there's much more wiggle room on this issue when we remove ego and will from the equation.
Food Talk Saves
My son has learned to cue me in when his tastes change. And they do change. It may be something as simple as " I don't like provolone anymore so would you mind buying muenster?" And for that, I'm appreciative. It's easy to switch out deli meats for sandwiches, or to buy more milk, more juice, or less – depending on his evolving palate and patterns of consumption.
And so much less wasteful.
Teen Food Habits
Then there are those bad habits – leaving the bread out all night and unwrapped (to go stale), the chicken leg that gets half eaten by a friend, all those Cokes and Spring Waters that are opened, partially consumed, and left sitting around so you end up trashing them. That incurs a parental lecture, and another, and another.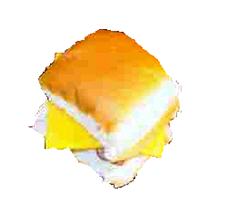 And don't get me started on the junk food – when they need a boost, or you're just too tired to come up with an alternative.
But I confess – when I find food gone bad in the back of the fridge, knowing that I'm the one who has been remiss – what's my excuse?
Full Fridge Syndrome
Teenagers eat constantly. And when you're life is a little crazed (hello? real world?), you don't want to have to run out and buy more food every other day.
I also try to keep fresh fruits as snacks, but it's both more expensive and the shelf life of those items is less than something tossed in the pantry or the freezer.
So I try to buy what we need with as few trips out as possible, anticipate (teen) visitors, and keep reasonably healthy food in the house. But it's tough trying to keep the fridge full. Without wasting.
Haste Makes Waste
I pride myself on multitasking. Then again, I can't say I know a mother who doesn't multitask like a pro. But sometimes, we're speeding through the days so quickly that things slip through the cracks. Simple things, like a grocery list, or paying attention as we make yet one more unexpected run through the supermarket.
We're distracted and rushing. We aren't paying attention. And if you're anything like me, you overspend. Or, in trying to respect the budget, you succumb to "two for the price of one" – and end up with food that's never eaten.
Wasting Time
I don't have time to waste, so I try not to waste time. And tossing out food is a waste of resources and money. I feel guilty when it happens, as though I'm letting myself down and, in a larger sense, becoming part of a collective wastefulness that is ingrained in American culture.
Wasting food = wasting time. It costs extra time to shop again or to purchase differently, and the underlying issue is to consume and spend more mindfully.
And that's a topic unto itself, that applies to far more than what we put in our mouths.
Conscious Choices
My schedule is crazy, and I don't always turn in the best performance when it comes to managing resources. When money is more plentiful, it's easy to disregard a few dollars on a grocery bill, or spoiled fruit thrown in the garbage at the end of the week. When you're forced to consider what you purchase and why, you tend to think more carefully about your choices.
I do the best I can with each day's priorities and constraints, yet I know I can do better. My fridge told me so last night.
Are you wasteful?
Does your budget require you to pay more attention?
Do you think about your consumption patterns when it comes to food?
What about other resources like gas for your car or utilities?
You May Also Enjoy