Are you an optimist? A pessimist? A pragmatist?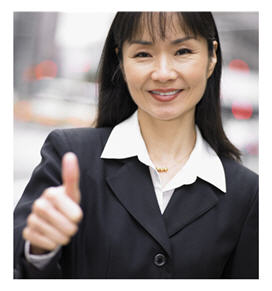 Can't say I much like labels. And I strongly dislike labels that tend toward mutual exclusivity in the way people slap them on their foreheads and parade about. Or slap them on the next guy, and judge.
Personally, I'm pessimistic about individuals stepping into another's shoes, and finding compassion, or at least room for doubt. I'm optimistic about my younger son being in a fine mood once the school year is done.
See?
Context.
Labels, Labels, Everywhere…
Why do we insist on categorizing everything? Why do we do it so quickly and so superficially?
How can we forget about context when it comes to human emotion, interaction, or undertaking?
If I'm backed into a labeling corner, I'll call myself a pragmatist. At least it allows me a little wiggle room – adult assessment of circumstances, likelihoods, accessibility to the daily mood map.
I'm awash in positivity on some scores, and on others, not so much. Doesn't that sound more like real life? Experience teaches many of us to be pragmatic. But I will say that I have learned to moderate my optimism when I feel it, and find this useful.
The Glass Half Full
You know the familiar test – the glass is half full or it's half empty. Based on your response, you're deemed an optimist or a pessimist.
Ugh. Give me more to work with!  If it's a tiny glass and it's filled halfway, I'm still thirsty after my few drops. The damn thing is half empty – I want a bigger glass! If it's vodka in that container and I need to drive my kids – hello? Pass me a juice box please. And if I'm not thirsty, isn't my perception of the glass irrelevant?
Simple tests, simple conclusions. (Simple minds?) Certainly, oversimplified classifications. And without context? No validity.
Our Options? Optimism, Pessimism, Pragmatism… And?
When you've taken some hits, it's hard to believe that things will turn around. You look over your shoulder or hold your breath, anticipating the next wave. The bad break. You don't see it as pessimism; experience teaches you to hunker down, or at best, to hedge your bets.
When you're riding the crest of multiple successes, it's easy to project positive energy. As for what's rolling around behind the smile? Who knows. Some of us genuinely feel optimistic. Others may carry insecurities that preclude them from fully enjoying their good fortune.
While I won't dispute that some individuals are sunnier by nature (and others, quite the opposite), I'm not entirely convinced that an optimistic or pessimistic attitude affects outcomes. Relationships? I think so. One's pleasure in being alive? That, too. But as a critical success factor? From what I've seen of the big bad business world (at least), that depends on the context.
Moderating One's Optimism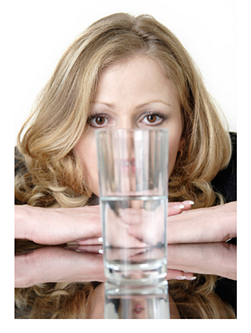 Life has taught me to go for it and win, to go for it and lose, and no matter what – to pick myself up, dust myself off, and keep on chugging. The net – for me – is cautious optimism in some circumstances, and my flavor of pragmatism in others. Assessing risk, probabilities, and dividing my time and effort accordingly, among responsibilities and opportunities.
That means investing effort, but not self-esteem. Not in every undertaking.
When I rack up a "win," I'm thrilled. When I hit a bad patch, some might say "it's not meant to be." My approach at this stage of life – learn what I can, and move on as quickly as I can. The former is often easier than the latter.
The Latest (and Greatest?)
In recent weeks, multiple business opportunities have presented themselves. Some were promising, but didn't pan out. Some I pursued with a vengeance, as a function of great fit between the skills required and my particular expertise. I have a few pokers in the proverbial fire, and I work them with enthusiasm, while moderating my optimism.
I'm used to Murphy's Law dogging my endeavors, and unbridled positivism no longer suits me anymore than it suits the reality of my life. This is not cynicism; it is a recognition of what I cannot control as distinct from what I can. And I'm glad of my awareness in this regard, albeit equally aware it is a self-protective mechanism and therefore, part of my resilience.
To some degree, accepting Murphy's Law (and the unpredictable in general) lessens the extent to which I have emotional skin in the game.
When Opportunity Knocks
Each time I undertake a new challenge, or compete, or encourage my kids to do the same – I hope I am exemplifying moderated optimism.
I consider this approach – for me – to be the right one. I continue to pursue dreams and chase opportunities, my practical side insisting that I not get carried away. This enables me to stay grounded, put my skills to work, all the while conserving mental, physical, and emotional energy.
Will I reach my goals?
I can't know that yet. But I know I won't succeed at anything without risk. So I forge ahead, with operational enthusiasm and simultaneously, emotional reserve.
Your Propensity for Pragmatism?
How about you? Where do you dwell on the attitudinal spectrum?
Are you willing to risk, knowing you may lose?
Do you see the world in terms of wins and losses?
Do you approach business challenges with a plan, or plunge in?
Do you operate in the same way when it comes to relationships?
Do labels like optimist and pessimist serve any purpose?
You May Also Enjoy