How do you define success?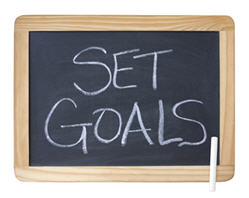 As the remaining assets in my bank account dwindle – Hello? Recession? – I've been…  shall we say… a little stressed, and feeling like anything but a success.
I look back at my days of setting goals, working hard to achieve them, and climbing the corporate ladder. I look at my marriage and subsequent divorce. I look at how my world overall has changed and I never imagined that my life would be what my life is – no job title, no money in the bank, no sense of security, no committed relationship. When I measure success in traditional ways, I bemoan my situation and judge myself very harshly.
And yet…
While these measures of success yield a dismal impression, I know that picture to be misleading, inaccurate, and incomplete.
Recently, a friend remarked: "Do you really consider yourself unsuccessful? Set aside the financial aspects for one minute, which are important, but look again. Now what do you see?"
I grinned. I knew immediately what he was talking about. And he's right. I am a success – in every way that counts most, to me.
Defining Success: The Balance Sheet
In the business world, we invariably turn to the balance sheet: a tidy tally of assets and liabilities. It is a snapshot at a point in time, a statement of financial position. If the pluses outweigh the minuses, you're good to go. But in the red? Obviously, that's trouble. This is an oversimplification, but you get the gist.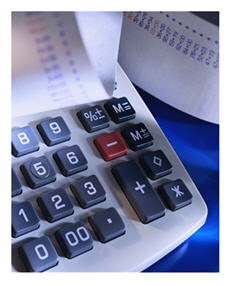 Context plays a role: If you're 25 years old and starting a business with a promising plan, more liabilities than assets on paper isn't quite so daunting. Time, health, energy, and presumably your great offering may lead to success. But at fifty? The picture is bleaker… unless you're sitting on a heap of assets.
If you define success solely by the numbers – your bank account, your investments, your square footage, and so on – then things are cut and dry.
But what about the people, the experiences, the non-monetary contributions that are an integral part of our lives?
Redefining Success: The Personal Balance Sheet
My life is successful in ways I never imagined. I am rich in experiences of loving, learning, traveling, and creating. I have accomplished things in the past five years that I couldn't have hoped for. And more significant still – I never thought I would be a parent. That gift arrived later in life for me, and my sons are magnificent.
When it comes to kids, I was dealt a great hand. And yes, I've also done my best to live up to the challenge. I am proud of my sons and proud of the job I have managed, however imperfect. And it isn't quite over yet.
I have also been fortunate in friendships that have nourished me. The quality of those relationships as well as emerging online connections – a community that is abundant in laughter, commiseration, and sharing – remind me of the importance of both virtual acquaintances and true friends, whatever the source of our original meeting.
What else comes to mind in my personal balance sheet?
I love my kids and I like who I am. I assess the picture as a whole and see far more pluses than minuses.
Defining Success: The Profit & Loss Statement
Ah, the all critical P&L! How can you see if an entity will be ongoing without checking its Profit and Loss Statement? Isn't that an essential ingredient for financial health? A measure of success?
The Profit and Loss is all about revenues in, expenses out, and documented over a period of time.
Again, that's a simplification, but revenues less expenses should yield a positive outcome. A profit. How else do you survive? How else do you reinvest and grow your business?
My P&L, or more specifically, the Profit and Loss Statement for my family unit, isn't wildly encouraging. It was positive for decades, and then it wasn't. Yes, excellent credit remains (thankfully), but no one can live on past performance forever. Nor can reducing expenses in order to stay afloat be a long term solution for success.
Generating income is necessary for long term health – unless of course you're sitting on heaps of capital, which I'm not.
Redefining Success: The Personal Profit & Loss Statement
So here's the issue. Is it as simple as assets flowing out, and nothing flowing in to refill the coffers?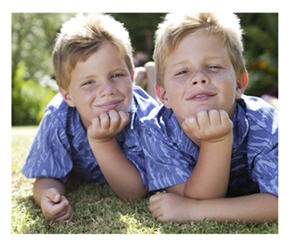 Money pours out of this household at a staggering rate. I am a single mother of two; one in college and the other still at home. It's always something: AP exams, IB exams, more books, more art supplies, summer programs, school trips. And this is public school! College visits are next, and they aren't a given.
Then there's the usual: the mortgage, the insurance of various types, the utilities, and taxes; food, clothing, transportation; doctors, dentists, the cost of glasses.
As for my sons' requests, they aren't frivolous, and so my response has generally been to find a way – to facilitate their pursuit of opportunities created of their own hard work. The result? They are increasingly driven to pursue what they love – both of them – and to be "traditionally successful" while doing so, which is a matter of practicality.
As for revenues? Hard currency? I can't pretend not to worry. But while insufficient dollars are rolling in at present, I have a sense of forward movement. I have goals, and I feel myself advancing, albeit unconventionally.
And don't irregular times call for that? Surviving recession is about entrepreneurship, creativity, networking, agility, a good dose of street smarts. And a little luck wouldn't hurt!
Meanwhile, I recognize that I am rich in transferable skills and continuing experiences. Wealthy, in the relationship with my sons. And feeling optimistic, in the satisfaction of this daily discipline of writing. The way I learn from it, and I hope, give back.
How to Reinvent Yourself (Again and Again)
Do I have a secret formula for reinventing oneself? Post-divorce? Post-layoff? Post personal losses?
Do I have wise words accompanied by a get rich quick scheme? A little green pill that's even better than the little blue one?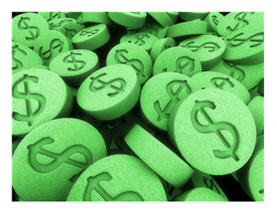 Sorry! None of the above. But for all the bad days, there are also many good ones. For all the anger in the wake of what I cannot control, there has been delight in surprises, and what I can influence for the better. I have reinvented myself several times; I will continue to do so as many as necessary. My life is both constrained and luxurious. I am scratching to survive, and equally, flourishing.
Contradictions? Of course. But aren't we all a tangled mess of pieces that don't quite fit? A beautiful tangled mess?
Would you like a few examples of what I've learned in these past years?
I negotiate everything
I value what I have
My sons have a strong work ethic
I do not take health for granted
I appreciate my friendships immeasurably
I've learned to take more risk
I am kinder to myself, as a woman and as a parent
I am more critical of myself as a writer
I continue to learn
Reinvention is such an overused term, and a personal matter.
My reinvention will not be yours. My view of success will not be yours. My journey, my timeframe, my wins and my losses – these are all my own – a function of my constraints, my talents, my shadows, my daring.
But anyone's reinvention is, like life, ongoing; there is no tidy finish line.
Assuring Your Future Success
Is there a guarantee in life? We know the answer to that.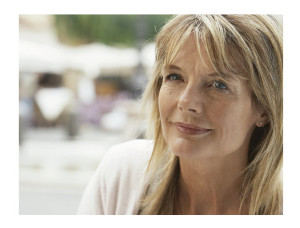 I  have not set aside the necessity of financial stability or the sense of freedom that I know it can bring. On the contrary; I am more driven than ever to make money. But I have put it in perspective, looking at my many balance sheets, as well as my many profit and loss statements. I know what it feels like to work, to accomplish, to possess the traditional trappings of professional and financial success.
And then to lose it all. I know I am not alone in this.
But my perspective has broadened; surviving difficult and ongoing challenges has steeled me and schooled me. Transforming "surviving" into "thriving" is a process accompanied by perpetual assessment. It is a pursuit of parallel paths toward multiple goals, and appreciation for what I have, now and always – those assets in the bank of my spirit and my heart.
You May Also Enjoy