The rod, the reel, or the ready-made meal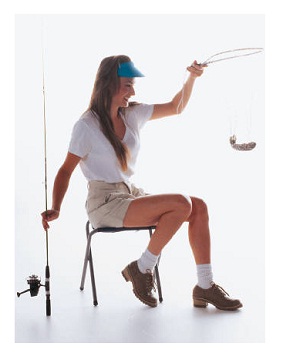 There are times you're too rushed to get to everything scribbled on the daily checklist. Not even close. So you ask for help, and it arrives. You breathe a sigh of relief.
There are times you're too worn out to get anything done. You ask for help. Perhaps you're so weary you can't even string together the words to do that. Amazingly, assistance arrives. A kind soul (or a smart kid) steps in and lends a hand.
There are times you wish you hadn't been overrun and overwrought, pressed by impossible schedules, too fatigued to kick your brain into high gear so that you could process new information. Or even old information in a new way.
These are times you wish you'd chosen the rod and the reel over the ready-made meal. Insisted on practicing the wisdom of the Chinese proverb: "Give me a fish and I eat for a day. Teach me to fish and I eat for a lifetime."
Learning
Of course we learn more easily when we're young, when we aren't stressed, when we are interested in the subject matter. But many aspects of life require that we learn strategies and explicit skills in order to survive.
No one disputes that we must learn to
Feed ourselves
Keep ourselves safe
Communicate
Earn a living
Deal productively with others
Manage money
And there is plenty more I couldn't possibly enumerate here, not the least of which has to do with parenting, politics in the workplace, and in today's world – the ins and outs of technology.
There's no question that most of us are still "trainable" and willing to take on new topics with zest, even as we get a little older. I know that I am. Learn more about modern art? I'm a captive audience. About what motivates people to do what they do? I'm fascinated. The "craft" beneath various types of writing? I'm in!
Hardware, software, and then some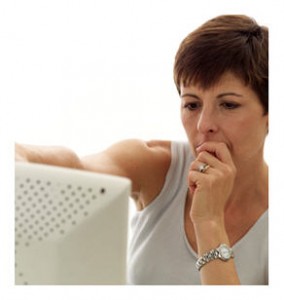 But CSS? PHP? I'm a writer and marketer, a full-time single parent. Must I really master configuring networks, outsmarting recalcitrant printer driver downloads? Must I learn to manage Internet security across multiple operating systems, laptops and desktops? Replace laptop batteries? Keyboards? And this isn't just about keeping our household running, it's about the business of writing. My business.
I love this brave new world of technology. I hate this brave new world of technology. But poke me. I'm overwhelmed.
Kids and technology
My teens text, Facebook, download, install, format, reinstall, and master a breadth of skills I skim with partial understanding. They navigate through Vista and XP and now Windows 7. They manage fine when required to maneuver on a Mac.
Over the years, my elder son has been the IT department. He's kept everything humming – the networks and printers, the hardware and software. The technology infrastructure upon which we depend – the kids for their social networking and their schoolwork, and me, as a writer who most frequently works remotely, from a home office.
Can we even imagine our lives without the Internet? Without the connectivity that is now so much a part of the routine – in our careers, our relationships, our keeping tabs on the whereabouts of our children?
Learning – the hard way
For the past four weeks, when hack after hack on my (former) hosting provider's site brought my technology infrastructure tumbling down, it's been more and more clear to me that I allowed my son to give me fish, when I should have insisted that he teach me to fish.
There have been times when I've asked him to explain particular things, and his response has been: "It's faster and simpler for me to just do it." Tired and usually under time constraints, I was, to be frank, happy with that answer.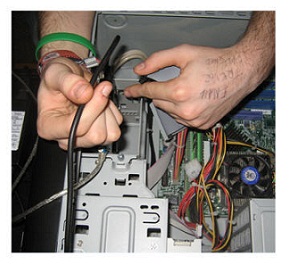 Certain skills I will never possess; my son is a born engineer (and has been dealing with hardware for years). He can take apart and fix almost anything, including a dead computer. And just has. But as for the many other things I could have and should have learned, in anticipation of depending entirely on myself?
I know now that I took the path of least resistance.
How to acquire technology skills

I need to learn more about things that don't fundamentally interest me, but are part of my job as a parent, as a writer, and a member of many professional and personal communities.
Where do I begin?
I have some ideas. And the fact is I've learned a great deal through trial and error, through perusing online, and by exchanging with Internet friends and readers. I need to learn more – by walking through tutorials, risking that I may mess up when I try something on my own, and by insisting that my son be patient with me as I ask questions, and take notes on his answers.
He may be annoyed; it will be a gradual process. But in the long run, whatever technologies or life skills you depend on, "teach me to fish" is the better solution.
What do you wish you'd learned younger, or when you had the opportunity?
Do you believe men and women learn differently?
Do you learn easily, or is it a struggle?
Do you learn from your kids?
Do you depend upon a spouse for certain knowledge and skills?
What do you need to learn, that you've been avoiding?