Good days and bad days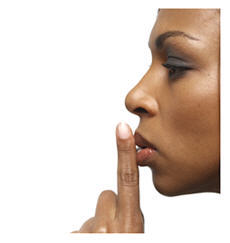 Having a good morning? Or afternoon? Not sure?
Is the boss driving you nuts? Your kids? Your parents? Your nosy neighbor? Maybe it's your ex. Or the damn dog that keeps peeing on the rug, in the same spot, no matter how many times you walk him. Perhaps you're sick of the (ho-hum) marital bed, significant other bed, or the empty bed. Or sick of your body – and I don't mean how it looks in the mirror (though most of us have those days), but the way it responds – or doesn't – on good days and bad.
What if you're not feeling well? Again? Still?
Chronic illness – What if every day is a bad day?
We all have down days. Some of us have more than others, and we have our reasons. I am grateful that I have children who depend on me to be the "rock" because I can't throw in the towel even if I wanted to. And trust me, there are plenty of days when that's exactly what I want.
A few more of those hypotheticals?
What if every morning, as soon as you wake up, you're exhausted? Or in pain?
What if the sleep you've had is interrupted, restless, physically uncomfortable, and anything but renewing?
What if you're living with a chronic illness, or several, or chronic pain from an injury or surgery?
What if these "what  if's" aren't hypothetical, but the fabric of your life, every day, for years?
What if you don't have family or friends to help, or insurance?
What if your relationship, your marriage, your parenting, and your job depend on your ability to pretend that everything is fine, even though your body is screaming that it's not?
Think you might be a little, um, depressed?
Depression, wellness, and assumptions
Sure, plenty of days my sense of woe is worsened by the infinite piles of laundry. By the dishes. By the stacks of bills that have spread across my kitchen table like an invading force. Then there's the dust gathering on my stilettos and the reality that my "marketability" in both the workforce and the dating pool is significantly narrowed by my chronological age not to mention my overwhelming sense that I cannot manage one more task, burden, request or complication in my frazzled, fatigued little world.
Even the strappy sandals don't help!
And I look around and think:  Is this all there is?
It's not a matter of self-pity; this is an assessment, and usually part of a recurring inner dialogue that is extremely measured in tone. Admittedly, when I'm low on sleep and not feeling up to par, I'm more likely to plunge directly off the cliff in conversations with myself over issues of health, money, isolation, commitments I cannot meet, the rapidly approaching empty nest, and even more rapidly approaching end of my credit line. These are, after all, real challenges. I cannot positive-think my way out of them.
And thus, two very quiet, very private, potentially insidious questions surface: How much longer can I survive? And then – Is this it?
The good, the bad, and the physician
Frankly, as a very courageous woman I know says it best:  "I am sick and tired of feeling sick and tired." And I know I am more likely to feel cast adrift when the doctors I see, not necessarily of my choosing, run a few routine tests and say "oh you're fine," and are otherwise unresponsive. Or, if I describe nearly any ache or pain, they recommend an SSRI.
Hello? Is anyone listening? 
The fact is, I have no major diseases, I am relatively healthy, and for that I am enormously grateful. But I do have a medically diagnosed sleep disorder which has been wreaking havoc with my body for many months. Medications (apparently) need to be rotated in order to deal with this condition. And my one little magical medication has not been changed in 10 years.
I have been extraordinarily fortunate in that it worked more or less effectively for a decade. Best I can tell, that's no longer the case. And all this aside, I can feel in my body that are things are going on, I am in pain, and no one is listening.
The fact that I am dismissed by a young doctor (who re-prescribed the same med), and clearly assumed me to be a middle-aged woman suffering from depression due to being out of work, oh – and possibly hormonal – is galling, outrageous, and infuriating. It is also infuriatingly common. This is exactly what I went through 15 years ago, and 14 years ago, and 12 years ago – and so on – until a very fine physician put some pieces together and had a diagnosis for me shortly thereafter, which literally gave me my life back. A life that was disappearing at the time, and terrifyingly so, as both my (then) husband and a series of other medicos continued their chorus of "you're fine, you're under stress, it's all in your head."
Physicians for wellness
I also know the other side of the coin, though perhaps we speak of it and hear of it less. Phenomenal doctors and physicians assistants – and not just for those with deep pockets. Thoughtful, experienced, caring, creative men and women who seek to make patients feel better, with a variety of solutions, in the name of wellness. Health. A participatory effort in terms of lifestyle and medications (if needed) or other treatments, discussed respectfully among people.
The physician I just spoke of was one of those exceptional doctors. He has long since moved, and presumably retired.
He is not the only fine physician I've known over the years; they do exist. But he is one of the very few. And in a country like ours, I find that appalling. I claim no experience other than my own, and make no judgments about the quality of medical care available in this country, generally. But when I had money, I had greater access.
I have also experienced the French healthcare system, and found greater listening, more holistic approaches, and very satisfactory results. I was treated like a person, not a demographic with or without an insurance card, an employer, or a spouse.
Stubbornly insisting on feeling well
All this aside, I believe I will find another good physician. I have the balls to say NO to those I consider of poor quality, and the stubbornness (albeit currently from bed) to search for another. I believe that good physicians exist. Here. In our country. And despite insurance companies and organizational structures that squeeze caring and skilled doctors from all sides, as they try to do the best they can, within a complex system.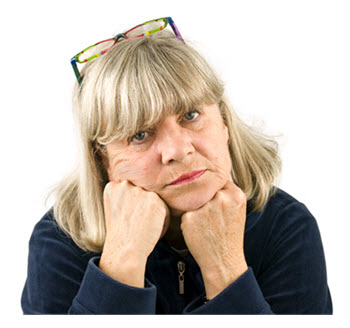 I believe I will get better, and be able to get on with my life. Aging, yes – aren't we all, if we're lucky? – and dealing with the inevitable good days and bad days inherent in that.
And I insist on something more than waking to exhaustion and pain, sleeping a few hours, starting all over again, and popping an assortment of over-the-counter analgesics to get through a day of parenting and worrying and yes, some writing.
Just to be able to say – okay – I got through one more day.
I can still find happiness
Most of the time, I can still find some happiness.
I find it in a well-written story, in a gorgeous piece of art in a book, in the face of my son when he's laughing, in the voice of my first-born when he calls from college for no reason except to chat. But increasingly, this isn't enough. Pain causes depression. Being dismissed when you try to explain to a physician that you are in pain causes anger on top of depression.
What would be enough is a doctor who listens, who reads my medical records, who works with me to find a new medication if necessary and one that is affordable. One who understands the necessity of helping me battle back from 5+ months of extreme sleep deprivation. I'm certain that with sleep, over time, I will experience a lessening of other conditions that are affecting every hour of every day and tainting my mood, my mothering, my writing, my everything.
And I'm one of the fortunate ones. I know what is wrong with me, and while it is something I will have to manage my entire life, it is addressable, and manageable, and normally not a problem. (All the more reason this seems ridiculous?)
I know what I need
I simply have to find a doctor I can get to (mobility being an issue), who will work with me to restore my "systems" to the extent that it is possible. I remain stubbornly optimistic – on a good day. Then I can attend to "normal depression" over debt, underemployment, loneliness, laundry, teenage angst, car trouble, and so on. And maybe chip away at those issues and make progress. And believe me – "normal depression" is sounding pretty damn good right about now.
How many others in our society don't even have that hope? How many go years without the ability to get a prescription, because it's not affordable? Or without seeing a doctor – even one of questionable skill – because there is no insurance?
How many have what are known as "invisible" illnesses because they are chronic, isolating, not spoken about for fear of losing a job, and even physicians are ignorant of what they are and how to treat them? How many with invisible illnesses are marginalized until they become invisible people?
Your "is this it" moments?
Are you suffering from "is this it" moments? Are they situational? Relationships or lack thereof? Dealing with illness, injury, or chronic pain? Depression, whatever the many reasons?
Care to share a little reality in our pressure-to-perform-perky society?

Do you have days like this?
What makes you ask – is this it?
How do you kick yourself out of it, if that's possible?
Are there circumstances where no matter what you do, the self-administered swift kick just won't cut it?
Then what?
Despite everything, I call upon the faces of my sons, and I am determined to stick around and parent as well as I can, as long as I can. This is not the life I envisioned for myself, but it is the life I am leading, and I will make the best of it. But there are plenty of days – and they've been going on for years now – when I say to myself is this it?
And by God, I don't want the answer to be "yes."
You May Also Enjoy