Four years ago following a medical runaround that persisted for close to a year, a friend insisted I get on a plane, travel to France, and see a physician there.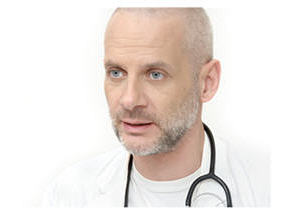 I did.
With my medical records, my scans, and my stories of who said what and who didn't say anything.
I got answers. A diagnosis. And a treatment plan to put into practice when I came home.
It worked.
But first, I got a listening ear and the touch of a physician's hands. It's an expensive way to get answers. And the irony? The costs I did incur were considerably less than what I'd already spent, getting nowhere.
Just last month I received the latest in another series of medical runarounds, during which time I was told to take anti-depressants and aspirin for back and leg pain which may be related to injuries in a car accident – or not.
A Pill for Every Ill
Anti-depressants.
I'm not anxious. I'm not depressed. The pain clearly has a specific origin. It's my body. I'd like some answers.
This, yet one more instance of consuming precious limited insurance visits, each with a co-pay that is considerable, and an exam that consisted of taking my blood pressure (the nurse), checking my pulse (again, the nurse), and testing my reflexes (tap, tap by the doctor). Other than that, the physician never touched me.
I'm going to repeat that: The physician never touched me.
Needless to say, the pain persists.
Whatever happened to diagnosis? Whatever happened to healing hands?
Our Health Care Debate

I don't mean to belabor this issue. Then again, if ever there were an issue to belabor, wouldn't the state of our health care system be an excellent place to start?
We worry about affordable access. We debate over any access. But what about the quality of that access? What about simple attentiveness? Asking questions? Listening to answers? Touching the patient?
I thought perhaps this was a localized problem. Murphy's Law in effect. A spate of bad luck. A series of indifferent physicians at the medical center where I've been trying one doctor after another.
Apparently not.
Listening to Our Bodies

Only once in the past few years did I receive a thorough physical exam. That was 9 months ago – on the recommendation of a friend, and at a location that is out of the way. The doctor asked questions. He touched me. He ran a variety of tests and identified a problem that was easily dealt with. But all those months I was in pain and ignored exacted a toll, not only physically but emotionally and financially.
As other issues persist, I'm making the trek back to that doctor, hoping he can help again. I'm listening to my body. I'm steeling myself to deal with the energy and discomfort of getting to his office, and absorbing the "lost time" that will take.
Access isn't just an issue of dollars and insurance. It's a sometimes grueling logistical act of getting to and from a doctor's facility.
Why didn't I return to him sooner?
He's retiring in two months. I was trying to find someone closer, and with whom I could establish an ongoing relationship. Doctor-patient relationship. Remember that?
The Art of the Exam (or Lack Thereof)
In my early morning reading, I came across this: an article in the Times, on the art of the physical exam. Apparently, it's an increasingly lost art. Is my experience part of an unfortunate trend? Worsened by health care providers who are swamped with patients and paperwork?
No doubt.
But a physical exam that doesn't involve examining the patient?
Unacceptable.
From the article, I gather this literal lack of connection is not a localized issue. Focused on the work of a Dr. Abraham Verghese, the article states:
At Stanford, he [Dr. Verghese] is on a mission to bring back something he considers a lost art: the physical exam. The old-fashioned touching, looking and listening — the once prized, almost magical skills of the doctor who missed nothing and could swiftly diagnose a peculiar walk, sluggish thyroid or leaky heart valve using just keen eyes, practiced hands and a stethoscope.
Touching, Looking, and Listening
Old fashioned "touching, looking and listening."
Think about that. What could be more basic? How about "practiced hands and a stethoscope" over Prozac and aspirin? How many of us are walking around medicated to make nice, rather than treated for real problems?
The article goes on to say:
A proper exam also earns trust… and serves as a ritual that transforms two strangers into doctor and patient… Patients know in a heartbeat if they're getting a clumsy exam.
Exactly. But patients doesn't necessarily have the means for a prolonged search, or the audacity to speak up to the one in authority – to refuse what seems like an overly invasive solution for a manageable problem, to let the physicians know they're sensitive to certain medications (different from allergic; may be a matter of lesser doses), or to ask for comprehensible explanations.
Who isn't intimidated in a doctor's office, especially sitting naked in a paper gown?
Ask Questions, Speak Up!
We accept what we're told. We bow to credentials framed and hung on the wall. We suffer the arrogance of both.
We suffer.
I refuse to be a victim of "the system." So I keep trying, eating time and dollars I can "ill" afford, expending energy I do not have. But I'm convinced this pain has a reason, and I believe it's treatable or at least improvable. I'll be damned if I'm going to drag around in silence, accept dismissal, and not fight for my own health.
What about you?
Do you take your medical care for granted?
Do you have a regular physician you trust?
Do you worry about the future, and your ability to have access – to quality care?
You May Also Enjoy