He's alternately studying the sports page of USA Today and gazing out the small window at the clouds. He shuts his eyes. Clearly, not a talker.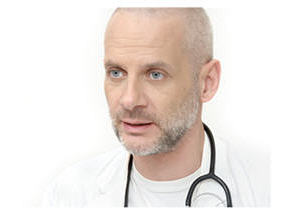 That suits me fine. I'm feeling beat, I'm moody, I'm not very happy in a smaller sized jet. My lower back is screaming despite the hour I've been sitting at the gate, leaning against a worn heating pad which I plugged into a socket next to the laptop users.
I've just moved my son into college where I know he'll be fine, but I feel drained and the throbbing in my back has traveled to my legs. I'm counting the hours until I land.
I'm wondering how many days it will take until the pain returns to something more tolerable.
Mindless chatter? No thanks. I'm glad for a silent stranger in the seat next to me.
But I'm fidgeting, and can't fit the heating pad back into my bag so I'm holding it in my lap. I'm trying to get comfortable, and there is no comfortable.
"Sorry," I say, and then we begin to talk despite a desire for quiet, and it's the usual: we speak of schools, kids, where he's going, where I'm going, and then my back which is literally impossible to ignore.
I mention the accident four years ago. I mention the unresolved pain ever since. He asks questions that make it clear he's in the medical profession and he reveals that he works at the crossroads of chiropractics and neurology, in alternative methods for pain management. I don't fully understand, but he asks if I am willing to try an experiment.
I say yes.
He explains that he will access contact points, in a similar fashion to acupuncture. He takes one arm and tests my muscle resistance, he checks leg strength as I push my feet against his palm, he touches the tender spots on my lower back, he moves another arm, he taps lightly on my cranium.
Then he taps rhythmically on various locations – the side of my nose, my upper lip, intermittently testing my strength – and I realize he's treating me with more care and respect than several of the so-called traditional physicians who barely touched me during an examination.
He presses on my back every few minutes and the rhythmic tapping continues as I wonder if this is some form of hypnosis and if it is, I can't say that I care. For the first time in days I feel my body relaxing.
He taps, and he taps, and he talks, and he taps.
And then he stops.
He looks straight at me and says "Well?"
I wiggle. I sit up straighter. I set my shoulders back firmly. Something is different in my back.
No pain.
"So?"
"It's gone," I say. "The pain is gone."
"Women are tough," he says. "It's remarkable the way you deal with pain and just keep going."
I can feel the tears welling up in my eyes and suddenly I'm aware of just how much pain I live with every waking hour, because for the first time in years – without a strong martini – I'm not in pain.
He's right. Women keep going.
Before he exits the flight, I ask for his card and he says to get in touch and he will try to find someone in my area who might help.
Will I have the money for it? Will my research prove it out to be more than an occasional or temporary solution? Is the technique something that I can learn myself? Is this all some sort of mind game?
All I know is this. For eight hours I have zero pain. Zero. I feel lighter, lifted, energized, optimistic.
The following morning, as I bend to clean up a spill on the kitchen floor I feel the familiar twinge, and soon after, my usual discomfort. But not as severe as the day before.
For now, I will appreciate the gift of eight pain-free hours and use that gift to remind myself we should not assume that all situations are unchangeable. I will remind myself that "yes" to a small risk may yield a significant reward. I will remind myself to research the techniques he used (or any medical treatment, for that matter), and choose for myself what I do with that information.
Perhaps the real gift is the reminder that we have more options than we recognize – in everything – and the right to exercise them.