Oh, there's nothing like a great roll in the hay. Or on a nice mattress, if you prefer not plucking straw (or splinters) out of your hair and derrière. Mmm…  images of an open field, a soft breeze, a sensual afternoon… all the more delicious if love is in the air.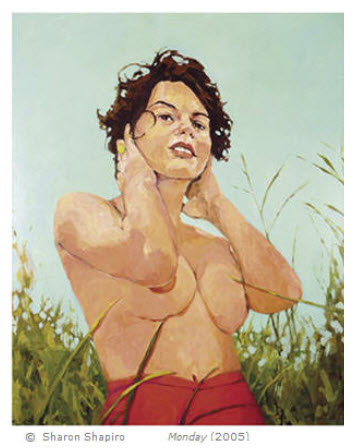 Anyone have private recollections of passionate encounters that make you smile – even now?
Was it while you were married, and if so, was it with your spouse?
It's not really such a strange question when you look at statistics on marriage and sex, not to mention divorce and infidelity.
Incidentally, according to a much cited source (Durex), in 2003 people were having sex an average of 127 times a year.
Hmm. In 2003 I was having no sex, which leaves me wondering who offset my "zero" in order for the average to settle at 127 tantalizing times.
More statistics on marriage and sex
Those statistics came from About.com's marriage pages. You will also note that Bulgarians, Hungarians and Russians were reported as most sexually active (150 times/year). I attribute this to brutally cold temperatures and fiery vodka, combining to stimulate all manner of heat-producing activity.
Perhaps a change in continents would lead to a livelier sex life?
So, how often do married couples have sex?
That same 2003 Durex survey stated that Americans (specifically) had sex 118 times/year, which doesn't leave me feeling any better about my less than rousing performance. As for married couples, data from 2001 offers a still enthusiastic 98 times a year, which is roughly twice a week.
I say again, hmmm.
Data, thy name is manipulation
Let us probe further, shall we? I find myself wondering about:
the accuracy of the data
the nature of the "representative" sample
ages of the participants, how long married; if remarried
if they have children, how old and how many
income and employment levels (money worries or lack thereof, availability of domestic assistance)
Then there's the fudge factor, a.k.a. exaggeration to avoid embarrassment. Don't forget the European study on sexual satisfaction, and wine as the secret to a flourishing sex life…  Might there be factual fabrications whenever sexuality is involved?
Call me crazy, but I can imagine twice a week during the first months of marriage. Maybe even a year. But I'd be shocked to find more than once a month by year 5 (with children), much less by year 10 – with or without kiddos around the house.
Random musings, a few factoids



Personally, I believe that most marriages start out with a bang, and dwindle to a fizzle in the carnal pleasure department. And it happens fast.
According to a detailed study on sexuality and long-term marriage, what goes on outside the bedroom has a huge influence. That makes sense (to me). Nonetheless, I give you this chilling quote from the aforementioned research:
"Using data from the National Survey of Families and Households, Call, Sprecher, and Schwartz (1995) find that sexual frequency declines precipitously during the first year of marriage with a slow but steady decline thereafter. They speculate that the dramatic decline in frequency of marital sexual intercourse over the first year of marriage reflects "a reduction in the novelty of the physical pleasure provided by sex with a particular partner and a reduction in the perceived need to maintain high levels of sexual behavior."
Kids, work, money, fatigue, routine – the one-two (three-four?) punch for libido? Love may survive, but sexual excitement and engagement? Apparently, it's common for all things sexy and spicy to lose their staying power.
Does that explain infidelity?
Furtive phone calls
The purposeful or "accidental" use of infidelity to spice up the boudoir is another matter.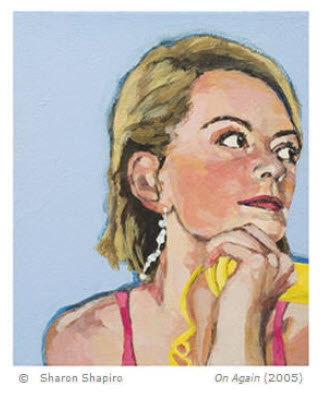 Is infidelity in marriage inevitable? Does it always mean the end of a marriage?
As for infidelity statistics, they're eye-opening – not only the numbers but the ways.
It's a topic deserving of its own in-depth exploration, for another morning. But let's just say, any furtive phone calls you can remember in your pre-divorce days? Any going on now?
While we've all heard our share of tales where sexting leads to divorce, the phone has long been the tie that binds lovers, and facilitates sextracurricular activities.
Marriage continues to thrive
When you look into the frequency of tying the knot, there's no question that marriage continues to thrive despite evolving views on sexuality.
But  then what? What about the quality of sex life that follows? Is it simply unrealistic to think that people who love each other can sustain an active and engaging sex life as the years go on?
Whose data do we believe, anyway?
Why this topic?



I  haven't tallied up the occurrences, but I do write about love and sex (as well as parenting and shoes). They're big in my world. All of them. Yet I haven't written about love and sex (particularly sex) in the context of marriage. In fact, there's been no discussion of "married sex" – in part because there's little to say that's exotic or erotic, at least, in my experience and that shared by most of my friends both male and female.
That led me to ponder:
Married sex – is it an oxymoron? Is "good" married sex the real dilemma?
Getting off on a cheerier note
I have one or two friends who tell me they've experienced terrific married sex, for a number of years. That cheers me immeasurably!
Are they the exception?
Have they used extracurricular activity to hang in?
Fruitful forays into role play?
Other sexy secrets for battling boredom?
New heels required to spike the marital cocktail?
Do all marriages dissolve into loving roommates at best, or just dissolve?
You May Also Enjoy