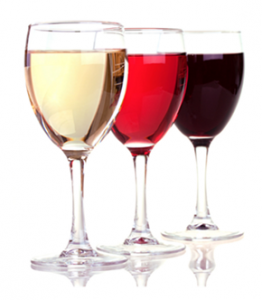 French version / version française  © D A Wolf
Women blossom sexually under the influence of alcohol? What a news flash! As if we didn't know?
According to an article that appears on Yahoo France, courtesy of Zigonet, women who drink wine have a more satisfying sex life. And what wine do you prefer, for a more fulfilling sex life?
Let's be real: a bit of champagne?
Excuse my candor, but surely it was a man who initiated this study which is absurd, albeit amusing. Might wine tasting have been part of the interviewing process? And did the researchers take these women at their word, or more likely under the influence of a good champagne – a delicious Ruinart, for instance – with its golden color and fruity aroma?
Well, well. How generous! All this effort to give us proof that not only is a bottle of red heart healthy, but it's good for the love life! Just one or two glasses a day, and you can improve your degree of sexual satisfaction.
As for the fact that this research took place in Italy? Is this just a marketing ploy to direct attention to Italian winemaking?
Reassured by data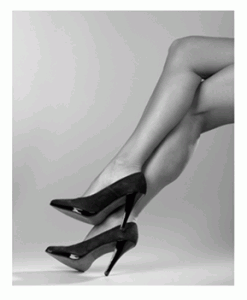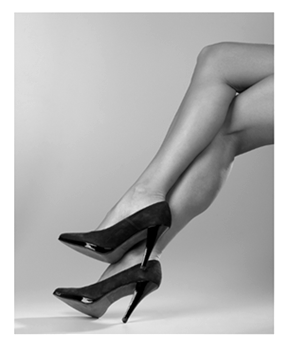 Studies of any sort are always reassuring. So of course, I'm opening a bottle of Bourgogne at this very moment, which I will enjoy as I get ready for my evening. And why not slip into a pair of stilettos while I'm at it – delicately laced at the ankles?
But really… are statistics necessary to convince us that a woman who drinks is more likely to feel a certain… desire? And that she will be more… enthusiastic, in her heightened state?
I could have told you as much, without spending the money on this study of 800 women between 18 and 50! Those euros would have been better applied to my Louboutin fund, don't you think?
Other studies?
With the exception of research to prove my hypothesis that  « Women who wear Louboutins have a more fulfilling sex life »  I wonder if additional study exists providing more specifics on the correlation between sexual desire and the fruit of the vine.
For example – the varietal, the soil, the climate, the best years… are there winemaking regions that are particularly appropriate for arousing response in regions of the female body? More importantly, is it possible that men could someday prove themselves as knowledgeable in a woman's physique as they are in their love of wine?
Alas, I have my doubts…
A new sort of wine guide:
Returning to the subject at hand, let's look for the link between varietals and a woman's moods, winemaking regions and the delectable (corresponding) territories of the female form, and the best tastings according to age, or character, or preferences.
Some thoughts:
A Cabernet for a lovely woman of 25, and a noble Pinot Noir for a precocious seductress of 50?
A full-bodied Bordeaux to better tickle and titillate a woman's breasts?
A fine, warm vintage from the South, to stave off dryness, arousing instead the marvelous juice of fruits in their prime… a Côtes du Roussillon, perhaps?
A heady wine for an ardent woman – a Châteauneuf-du-Pape Cuvée du Vatican (2005), graced with subtle and complex aromas?
A Saint-Emilion Grand Cru Château Canon-La-Gaffelière 1997, with its "mouth" filled with finesse, for a mouth… filled with finesse?
And what recommendation to encourage a flurry of torrid kisses, or the suppleness  in the small of a woman's back? Shouldn't we include this information in the official AOC Guide, to better counsel those who wish to understand the French system of wine classification and certification?
The art of the cocktail
So much for wine, but are there other drinks that play as effective a role in our erotic lives?
The Artini perhaps – perfectly presented in a martini glass, worthy of being admired… Here again, I doubt that in-depth study is required. However, surely a second (drink?) is advisable – one is not enough – not only to better appreciate this concoction's effects, but the delights of the context, in every sense.
Good news…
If you prefer not to partake of the fruit of the vine, don't worry. There's still wonderful news for us all.  While the link  between wine and sexual pleasure is (now) clearly established, alcohol is not the only means to incite female responsiveness.
There are subtleties of the tongue and whispered words, the infinite finesse of touch, unique to each woman; there are nuances in humor, as well as in love. And perhaps, each of these may resonate more finely and powerfully than the grape… certainly, for those brave travelers who explore the female landscape, playfully, and with attentiveness.

Image, courtesy Sharon Shapiro