I love men. I gave birth to two of them (lucky me!), and I couldn't be more delighted. I'm also happy to have male friends, and a good man in my life.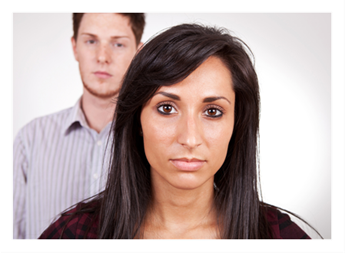 Yet it is my female friendships that have sustained me – women who have proved to be uplifting, pragmatic, and reliable – my source of support for as long as I can remember.
I trust women. I believe in women. I need a strong female friend in my life – or I feel as though I'm missing out.
As for men?
For me, I would say men are a want - and also a need – though not a need in the traditional sense of the word.
Need Men?
A recent New York Times op-ed column caught my fancy – and, I confess, made me laugh. I assumed the article was tongue-in-cheek, but it clearly raised the ire of numerous readers.
Professor Greg Hampikian writes:
Women aren't just becoming men's equals. It's increasingly clear that "mankind" itself is a gross misnomer: an uninterrupted, intimate and essential maternal connection defines our species…
He goes on to point out the growing number of women who are reproducing without a man, solely availing themselves of his sperm:
With expanding reproductive choices, we can expect to see more women choose to reproduce without men entirely…

Your life as an egg actually started in your mother's developing ovary, before she was born; you were wrapped in your mother's fetal body as it developed within your grandmother.
Tongue-in-Cheek or Offensive Gender Bashing?
The comments, however, reflect that a great many individuals do not find Professor Hampikian entertaining. Taking exception to the purpose of the article, one reader finds little value in suggesting that 49% of the planet's population is irrelevant. He writes:
As a male raised in a single-female household, I'm well aware that the man wasn't "required". We have millions of examples of women raising children without men, and many of those children, like me, do great. But those families may have had an easier time of it if the woman had a loving support right by her side.
And I quite agree – as one of those females who hasn't had a partner at my side through most of my parenting years.
Another remark of interest:
… until the best men the world over face off against their brethren and put an end to the rampant misogynistic and violence against women, women will continue to gain strength in banding together.
Humor, Political Correctness
One comment in particular was irresistible:
…  few of the women I have known could find their way around without a GPS, knew instinctively which way to screw a screw, refused to believe that some noise under the hood had any significance, could not judge distance, and all become almost mentally incompetent as soon as they entered a shoe store.
I admit to falling into the category of the directionally challenged and shoe shopping obsessed.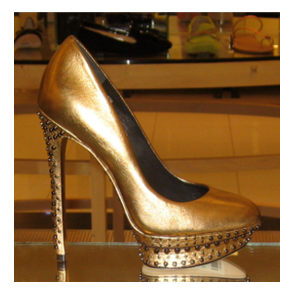 And thus we come to the issue of male bashing, female bashing, and even gender generalizing of any sort. I'm not in favor of overdoing "political correctness," but… what if the roles were reversed in this theoretically humorous piece?  
And back to the question at hand: Do women need men?
Biology is One Thing, "Real Life" is Another
I suppose the arguments presented in the article hold water, but we're more than biology, more than eggs and sperm, and most of us enjoy our male-female interactions.
Personally, I cannot imagine my life without men in it – gay or straight – and "need" versus "want," in this instance, may be a game of semantics.
How do you feel about the necessity of men in your life – or the opposite sex for that matter?
What do you think the point of this article was?
How do you feel about bashing either gender, or taking a tender ribbing when stereotypical traits hold true?