This article from 3Plus International is a revelation.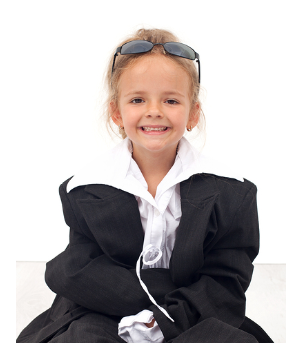 "Time Management: Business Trips, Bosses, and Kisses" features strategies for working mothers with high powered jobs. But it does more than that. Consultant, tutor, and researcher Inge Woudstra makes a point essential to all working women, mothers or not, at any age. I might go so far as to say her words offer value to the contemporary working man.
Although the article focuses on those in the daily mothering trenches – a place I am (at last) no longer slugging it out – there's more here than the usual tips for working smarter.
You know the sort I mean.
Yes those. How to smile your way through negotiating a million dollar deal in the morning, and likewise, carpool calamities, homework helping, and bedtime balking at night.
If you're holding a position of some responsibility within the framework of an organizational structure, read on. If you're among the millions of women working outside the home and perpetually juggling, if nothing else, you'll recognize the conflicts, the guilt, and the endless attempts to conceive a way to "do it all." See if you experience your own epiphany. Or perhaps you have already.
If so, might you make recommendations of your own?
We Tailor Clothes; Why Not Jobs?
I'm a petite woman. When I purchase clothes, rarely can I wear them off the rack – even the "petite" rack. Occasionally I'm lucky, but usually my skirt or jacket requires tailoring – a hem here, a cuff there.
It's something I learned to do myself long ago.
One size fits all?
We don't expect it in our garments, or for that matter our furnishings or even our cars. And yet we do, when it comes to jobs.
To the best of my recollection, we've talked about job sharing, part-time positions, and flexible schedules since at least the 80s if not earlier. Then there was telecommuting (or "working remotely"), which has been around for 20 years or more.
But the reality is different. As an example, even if we do land a part-time job, we often end up with part-time compensation for what remains a single, full-time unit of seemingly unending work.
Especially if we have managerial responsibilities.
So where's the heart of the problem? Our fear over voicing how we really feel? The need to say STOP, this isn't what I signed up for? Is it management? Is it Human Resources? Is it a matter of job redesign or far more involved than that?
Smart Words That Fit… On Fit
So here's the kicker in Ms. Woudstra's article that provides more value than a Tower of Top Tips for the managerial mum:
Senior jobs weren't designed for mothers. They were designed for people that have a full-time partner at home, so they can have their mind focused on work from the moment they get up… Not even a worry about clean and ironed shirts… the focus can be on work. Then you can actually fit in many hours of work, a social life and a work-out without feeling guilty.
Hello? A light bulb moment? May we repeat, so we don't forget?
Senior jobs weren't designed for mothers.
At least, as traditionally configured and without oodles of assistance. The author drives the point home here, specifically dealing with the demands of the work day and time expected "on the job."
Jobs are designed for men…. It's just that when designing them, no one thought about women.

The same is true with working days… No wonder you can't fit it in. It's not meant to fit.
Aha.
Toto, We Aren't in Kansas Anymore
Yes, the aha moment.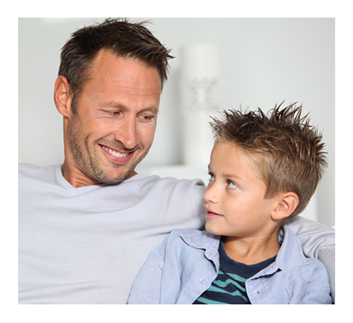 We all know that men used to have helpmates at home taking care of the domestic front. Many still do, so the traditional breadwinner can do what he deems necessary to earn that  bread and put his feet up afterward – generally guilt-free.
This is not an admonishment, and nor is it an assumption that assistance isn't given to child-rearing or other couple duties. It is, however, a recognition that men of my generation – and possibly yours? –  do not typically bear the same guilt or conflict.
Contrast that with the wife and mother who works outside the home, and you're looking at two jobs – with her own expectation that she should excel at both.
For that matter, I might even venture that the Stay At Home Mom is working a "single" job, but too often 24/7 and with little recognition, not to mention no explicit compensation.
Square Peg in a Round Hole
Here's my conclusion – hardly rocket science – which uses another analogy.
We've been trying to fit the square peg into the round hole. The Round-The-Clock-60-Hour-Work-Week (Male) Square Peg into the female Expand-to-Do-Whatever-It-Takes receptacle. Even with our remarkable womanly elasticity, eventually we hit a limit. We're still talking about a square peg into a round hole.
No go.
You damage one or the other, or both.
Ideally, given the household and parenting responsibilities that many women don't want to delegate entirely (and who can blame us?), we would carve up our working lives into more manageable units and fewer hours, or at least more flexible configurations.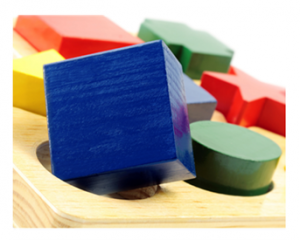 Ideally once again, with more men wanting involvement with their children (and who can blame them?), they, too, would be able to structure their working lives into more manageable and flexible units.
That's typically not possible for either gender unless you're an "independent." Even then, I would argue that you're working with corporations and other organizations whose reliance on standard settings, schedules, and methods makes flexibility just as challenging.
Empty Nest Workers, and Everyone Else
What if we extrapolate beyond the conflicted working mother – the consummate juggler whether married or single – and if applicable, the single parent father or work-from-home dad who finds himself in the same position?
After all, I stated that Ms. Woudstra's article offers wisdom for all of us.
What if we consider other life stages, and the urgent necessity of the same approach and understanding – that the standard suit of the work day and job definition simply don't fit any longer?
If you find yourself single in your 40s or 50s, kids leaving for college or perhaps already there, don't you need to start over yourself? Aren't you considering the impacts on your finances, your children, your career, your health? Aren't you considering the potential of a dating life, and the possibility of finding a new partner?
All of that takes time – and isn't a one-time expenditure of a few weeks or even a few months.
Mommy Tracked, Midlife, Maneuvering for More
We may look up after years of being mommy-tracked, now midlife, and wondering what's next. We may do so following divorce, knowing that a new relationship is among our future plans.
But new relationships – finding one, nurturing one, enjoying one to its fullest – all requires an investment in time, not dissimilar to the juggling of commitments the working mother undertakes. At least, that's my experience with 10 years in the battlefield of Solo Motherhood while working for pay at whatever projects and gigs I could possibly get.
Doesn't that mean – once again – that the standard 50 or 60 or 70-hour work week precludes pursuing a personal life?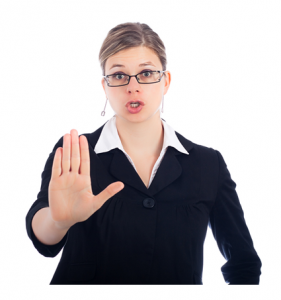 What if you're in your 50s or 60s and, like most of us, you have a  few physical constraints you didn't when you were younger? It may be as simple as lower back pain. It isn't serious, it's very common, yet it's easier to accommodate when working from a home office, where you can get up and stretch, walk around when needed, or even take to a heating pad if necessary.
Perhaps your sleep cycle changes over the years. Your most productive work hours are midnight to four in the morning, or six to eleven in the evening. Again, flexibility genuinely allows you to be effective – as your body changes, as your life changes – and the work product will be the better for it.
Naturally, this doesn't apply to all jobs and across all industries. But doesn't it apply to many of us?
Face Time, Team Time, Screen Time
You may say "but what about meetings and face time and teamwork?"
None of that goes by the wayside. And none of this is black and white. Face time is important, but not if it's wasted and unproductive.
What about Skype or other online tools? Couldn't the fact that meetings and face time are not "standard" force us to schedule and take advantage of them far more effectively?
Ms. Woudstra suggests 30-minute meetings as standard rather than 60 minute slots. That sounds like an excellent idea. Won't that encourage us to waste less time and get straight to the point?
She also recommends breakfast or lunch meetings in place of dinner or drinks which conflict with evening routines, not to mention leave us dragging the next morning.
Again, practical alternatives. And I say – if we dispense with meetings over food and drink altogether, unless there's a true business or cultural requirement for it, isn't that smarter? Isn't the business dinner a male construct as well, not unlike negotiating over a Saturday afternoon of golf?
Lessons Beyond Time Management: Life Management
Netting it out?
We live in a very different world today than the one in which the male management model made sense. And yet, we haven't embraced changes to defining work, we have imparted more fluid communication methods, and we haven't replaced the I-need-to-see-you-here style of management as a measure of leadership and work produced rather than, well… leadership, and work produced!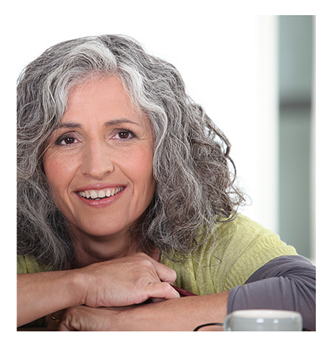 We shouldn't be forcing the square peg into the round hole. We should be allowing the triangle its proper form, the square to fit neatly as needed, and the star, whatever approach works for her optimal performance – as all the pieces of the workplace puzzle reshape with rules, yes, but also, true flexibility.
The SuperMom myth is just that. Myth.
Having it all too often translates into doing it all, and doing it all does not work.
Whether you're the Crazed Juggling Mom, the Philanthropic Single Woman, the Creative in Any Field Competing Madly, the Divorced Woman Starting Over, the 50-something Empty Nester re-feathering with all she's got – this is less about time management than it is  "life management."
We have the tools, we have the need, what we don't seem to have is the full-blown recognition that people, infrastructure, and processes must reconfigure.
One (outmoded) size for anything, especially jobs?
Does not fit all.


You May Also Enjoy: