Paramour. It's a lovely word, don't you think? Démodé perhaps, but it rolls off the tongue and is especially delicious when describing a man whose views are anything but archaic.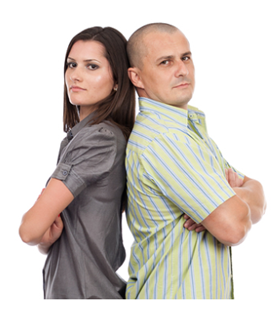 Then again… Recently I posed the following role-riddle to my paramour, anticipating an immediate (and favorable) response. The joke was on me, as I was slapped upside my idealistic head with the realization – again – of a woman's "place" in the world.
The explicit cause of my consternation?
The passage goes something like this. A child and father are in a car accident, the father is killed and the child is rushed to the finest nearby hospital. The surgeon called to operate takes one look and says "I can't, he's my son."
So who is the surgeon?
Generational Conditioning: Good News and Bad News
Both times I read the riddle aloud, my typically free-thinking companion was at a loss. Shall I add that he's a Baby Boomer, which may be relevant?
I had never heard this test before either, yet while it left my partner bewildered, I knew the answer instantly. In contrast, I read the same paragraph to my 20-year old son. I barely made it through the introductory sentence when he spit out the correct solution, rolled his eyes, and added: "I heard this six years ago. What's the big deal?"
The answer of course is that the surgeon is the child's mother. Yes, a female surgeon – something my midlife guy didn't consider, though my college student took it as a no-brainer.
Score one for awareness drummed into some of our Millennials.
And the rest? Gen X or Y or Boomers, who still don't see women in high profile positions?
Cultural Progress by Fits and Starts
This gender riddle opens a column by Stephanie Coontz in The New York Times. She uses it to set the stage for her article, "Progress At Work, But Mothers Still Pay a Price."
Apparently, my son may be more "culturally aware" than many of his peers. That the mother is the surgeon was obvious to me, obvious to my son, not obvious to my gentleman friend, and also not part of the consciousness of some 86% of students asked by Boston University researchers last year – students who had never heard the riddle before.
Eighty-six percent could not imagine that the boy's mother was the surgeon. While that astounds me, this statistic was encouraging, as Ms. Coontz writes:
It is an ironic indication of how far we have come in another direction that a higher number of students guessed that the boy had two gay fathers.
Dog With a Bone? You Bet!
Unwilling to let the subject go, and no doubt motivated to continue the discussion as my mouth was agape and my eyebrows raised, I said to my guy: "You work with women. You respect women. How could you not get this?"
"There are so few women surgeons," he replied, his fingers on the keys to access Google support for his contention, finding that 15% of surgeons are women, which he quickly pointed out, adding "I certainly don't know any women surgeons."
"And how many surgeons total might you know?" I asked.
He laughed at that and replied "Got me. Maybe… two."
"Exactly," I responded, pointing out that long and erratic work hours for mothers are more manageable when fathers share domestic duties, when their careers are more flexible, and when they aren't threatened by a wife's earnings.
To stir the pot further, shall we reflect on the Wall Street Journal's recent reporting of Pew Research data suggesting a woman's greater earning power as a potential barrier to marriage? Or shall we set aside any such examples, recognizing how (relatively) few women are affected, not to mention what occurs if motherhood is added to the mix?
Issues of Fix, Issues of Fit, Issues of Family Life
While we can certainly look to the structural impediments in specific fields, ranging from obstacles for female architects to female surgeons, motherhood may be a more significant determinant that we realize – in hiring, in advancement, and in resulting earnings parity.
Noting that the gender pay gap has been closing, and citing  a recent report by the Council on Contemporary Families, Ms. Coontz notes some of the reasons for that improvement:
… we learn that more than a quarter of the convergence in wages has been a result of men's wage losses rather than women's wage gains… at every educational level, women continue to earn less than men with the same credentials.
She elaborates:
… most of the recent wage progress for women has occurred in the top 20 percent of earners…

Much of the progress that women have made in income parity has gone to childless women… motherhood imposes about twice the earning penalty in the United States compared with what women face in countries that have expansive publicly financed child care systems.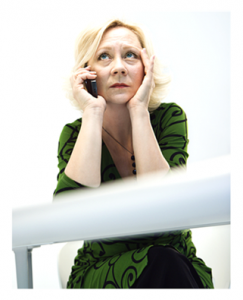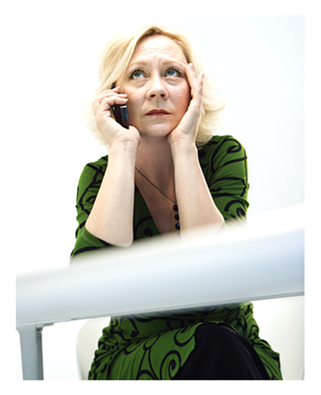 Ladies, are we packing our bags for Finland yet?
Motherhood (Peeking Out) on the Resume?
I think back to my own uphill battles to sustain and regain a foothold in the corporate world, once layoff during divorce knocked me out of my solar system. Note – I am no longer in the traditional corporate world, and my freelance reinvention some years back was the offshoot of resulting economic necessity.
When Ms. Coontz describes an exercise in sending out fake resumés to high status openings, pay attention:
When a résumé indicated that the applicant was an officer in an elementary school parent-teacher association, thereby implying that she was a mother, employers were half as likely to call her back.
There is a small section on my resume which lists volunteer activities, including two items that indicate involvement at my children's schools while working full-time. They are present to reflect community spirit, and another angle on leadership.
Considering the years spent directing resumes to jobs for which I was ideally suited and eminently qualified, only to be on the receiving end of silence – was I taking a hit for the "motherhood" bullets?
If so, the joke's on me. And likewise a society that is losing powerful potential contributions at all levels.

You May Also Enjoy