One of my kids said to me the other day, "Mom, have you ever tried meditation?" Ah… kids. The things they say, no doubt a consequence of the things they see. In us. "Not really," I said. "Would you want to?" he asked. "Sure," I replied, followed by an explanation of how I had tried once or twice a few years back, with little success.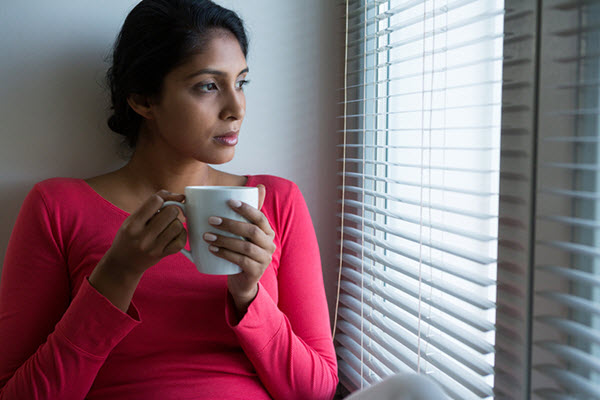 So he gave me a book. I haven't started the book yet, but I intend to read it cover to cover. In fact, my firstborn exacted a promise that I would.
One of the things that I hope remains true about myself is that I am not too old, too stubborn or too stuck in my habits to learn. To learn something hard. Hard, for me. And now that I have given him my word, I have to make good on giving this a try.
Fortunately, the book sitting on my kitchen table has much to do with philosophy (from what I can tell) as well as meditation itself. I'm guessing that the nature of its intellectual engagement is apt to interest me enough to drag my "contemplation of meditation" closer to actual action.
Besides, since I made that promise to read the book, I will — despite a very (overly?) full schedule of tasks I am (ambitiously?) expecting myself to complete in the next four days. I suspect this will be a good accompaniment to my recent reminder to myself that multitasking is not always a good thing, and that my goal of paying more attention to what is important demands that I not fracture my focus to the extent that is my norm.
Insert huge sigh here, please. _________ (Yes, it is truly challenging for me to slow down and execute on that one-thing-at-a-time approach when it is possible.)
During the same conversation, I had mentioned to my son that walking used to be my meditation. But because of injuries over the past few years, there are periods of time, increasingly so, unfortunately, when that just isn't and hasn't been an option. Thus, as he pointed out, alternatives are required.
As for the typical forms of meditation itself, the most I managed a few years back is this — sitting still, feet planted on the ground, eyes closed, and breathing deeply. Suffice it to say… I get restless and antsy doing even that, but when I bring the full force of my (formidable!) will to the process, I can talk myself into slowing down just a bit, then drifting into the inhalation and exhalation more fully… for about a minute and a half.
Right.
I actually do better with a cup of coffee staring out a window (if I can find something worthwhile to stare at that piques my curiosity). Let me be honest… I do better with a cup of coffee, period, for both revving up and winding down. (If you love coffee, don't you?)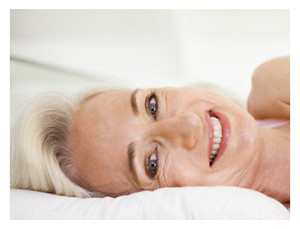 And, I think I achieve some of the effects when I'm lying flat and doing a handful of back exercises that require me to focus on my breathing, to pay attention to specific parts of my body, and thus I am thinking that there may be a meditative quality to those 10 minutes that I ought not to discount.
I generally smile and feel better after. That says something!
There are (of course) a variety of sources on the web and elsewhere that offer a beginner's guide to meditating, but I find I get impatient reading (or watching) — which is, no doubt, another indicator that meditating could do me some good, or, that the book my son gave me might.
Relaxing in a keyed-up world is not so easy for many of us, and I suspect this has been especially true in the past year for many in the US. The constancy and insistence of noisy (and nosy) media is surely one of the irritants that adds to this feeling. But we also do it to ourselves, something that I am willing to acknowledge.
We are encouraged to bite off more than we can chew (whether or not we can manage to digest it) or at least be constantly pushing the envelope (regardless of the elasticity of its materials). We are encouraged to always be on the move (in some way), and not to rest for anyone or anything when it comes to achieving (barrel on through!). It is ironic that this is often in direct contradiction to our myriad sources encouraging us to appreciate, take time to be grateful, be mindful, and so on.
On a lovely, cold January morning, I am neither in the mood nor up for the intellectual riddle of untangling all the threads of that discussion, but prefer simply to recognize that it is true. We often learn and apply directly conflicting concepts, without seeking (or understanding the need for) a bridge between the two.
Where this leaves me: I have a book to on lifestyle and meditation, with the goal of being able to more fully appreciate what I have and what is around me, as well as more easily freeing my mind of trivialities that are of little importance — minutiae that can spin us off into places we don't need to be during the course of an otherwise pleasant and productive day.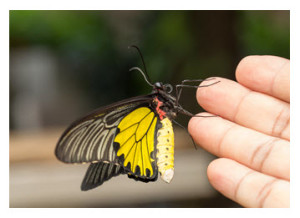 Other than walking, lingering over a beautiful magazine used to do it for me; I could feel myself slowing down, unwinding, unclenching. That has not worked so well these past months.
Occasionally, connecting to nature — allowing oneself to be mesmerized by a bird plucking berries off a bush or a butterfly fluttering its way to a bud or leaf — can slow everything in me. There is such grace in those moments. But they, too, can be few and far between.
(I recently hung a bird feeder outside within view of my kitchen window. Gazing at cardinals enjoying their feast could do the trick. Will keep you posted…)
Something else that used to relax me: writing, here, whatever came to mind in the morning — quickly. That is something I no longer do in the same way, but I intend to use this platform to do a bit more of it. Those "first thoughts waking" that Natalie Goldberg talks about. No fussing, no mussing, no worry over too much editing or filtering. It is — or can be — a very real, very satisfying exhalation of a different kind.
I am curious. Who out there meditates? Who does an assortment of other activities that may provide some of the same benefits of nudging you to slow down, breathe more deeply, and feed your spirit in a healthy way? As I said, walking does it for me, and to a degree, my back exercises, but clearly, that is not enough. What alternatives might you have found? And how do you deal with the constant inconsistencies of our do-more-with-less society and the need to slow down?
I welcome your thoughts.
You May Also Enjoy