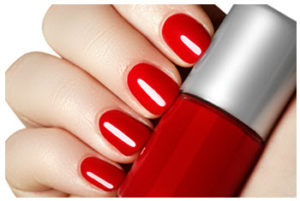 I can't remember the last time I painted the town red, with my nails appropriately manicured for the occasion. Then again, I can't remember the last time I painted my nails — with or without slipping into slinky stilettoes, a pretty pencil skirt, a lovely little top… to go out and socialize.
Girly self-care?
It's been months. And months. And months. "Life" has been so serious for so long (it seems), even the little frivolities that cost nothing and deliver distraction have fallen by the wayside.
Simple Pleasures Matter!
Why do we allow simple pleasures to drop away? It doesn't matter much what those pleasures happen to be as long as they lessen our stress, ratchet up relaxation, and guarantee a gleeful get-away for the emotions.
Maybe it's a half hour with a gorgeous coffee table book (or in my case, a thick tome filled with images of modern and contemporary masters)…
Perhaps you prefer a fashion magazine, its glossy pages and editorial spreads connecting back to a twenty-something "self" excited about the latest trend…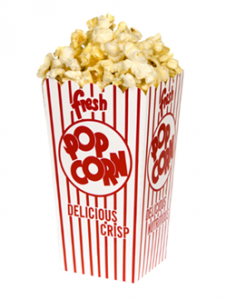 How about a bubble bath! A rented first run film! A popcorn party on Skype or FaceTime with an old friend on the other side of the country!
Ah… Dreaming…
When I wake, often before dawn, I'm aware of how active I am when I'm dreaming. Scenes frequently involve swimming, walking briskly or strolling the streets of Paris, dining with friends, dancing at a soirée. I'm my old "me" that I must be, somehow, in my head — myself at 30, 35, 40, even 50; yes, before kids wore me out — that me, brimming with energy, still fit, and engaging in everything I find exciting.
Sometimes in those dreams, as once-upon-a-time in life, I am painting my nails red, choosing a pair of heels, dressing from the feet up (really!), and then heading out the door ready to grab life by the… well, you know how that expression ends.
I'm glad for this nighttime reverie in which I still recreate that "me" and wake enjoying its sweetness. Remembering is a poignant gift, and I'm thrilled that it is mine.
What reasonably follows in the afterglow? On the weekend, the opportunity to turn to my magazines.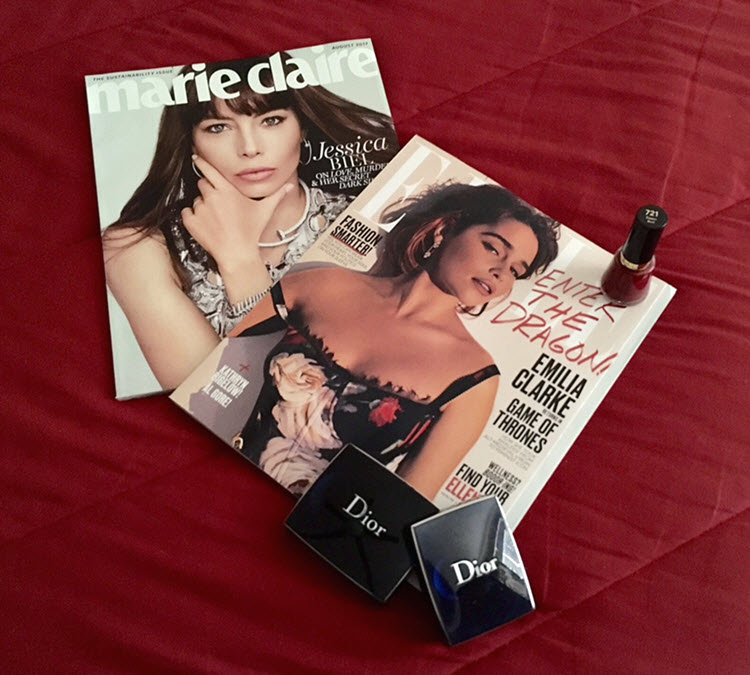 Nail Color Magic? Okay. COLOR Magic, Anyway
Susceptible to the mood enhancement of color? Moi, aussi. But about those nails, I admit to admiring powder blue hues I've seen on others, as well as turquoise and greys. Yellow? Not so much, though on certain skin tones I can imagine it's quite fetching.
Despite my color curiosity and feverish fandom for reds, hot pinks and bold blues, I have never dared to indulge in anything beyond coppery or rosy tones on toes or fingernails. Usually, I stick to Raven Red or an even darker burgundy tone. What's up with that?
Am I a traditionalist in polish proclivities? A Luddite in varnish vogue? Or am I just becoming boring?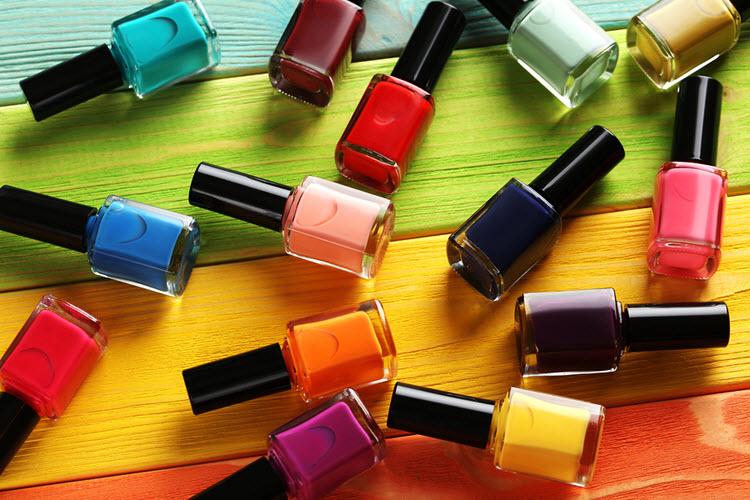 Considering the rainbow options available these days, perhaps my next visit to the local Dollar Store or drugstore ought to entail a little carefree cruising of the cosmetic aisle.
Aging Gracefully. What Does That Mean, Really?
Must we adhere to certain "rules" of how to dress as we age? Can't we decide for ourselves — right down to the lacy undies we adore and the bangles and baubles we flaunt? Does anyone have the right to urge us to abandon what makes us feel good?
I say no. I believe this is personal. Style is a statement of self that is critically important to many women.
Incidentally, a few years ago I railed against the norms associated with growing staid (and slowed) by aging, which isn't to say that even then I wasn't feeling a difference in my bones… and everywhere else! Yet to me, aging gracefully was — and is — all about embracing life as fully as possible.
While I still believe that, I also recognize the realities of the "as possible" aspect of the phrase; we may find our reserves so depleted by a series of life events or physical challenges that the current "embrace" isn't what it once was. Isn't this part of the individual ways in which we greet and accept the manner of our aging? Isn't this part of life's ups and downs at any age or stage? Don't we know that nothing is so simple as attitude alone, though surely it is a vital component in how we're doing and feeling in life?
Lights! Camera! Makeup and Accessories!
So what else helps some of us perk up?
While my bathroom counters and cabinets may be sorely deficient in polish to choose from, there's no question about my having other available adornments and painterly playthings. Dior shadows, Dior shadows, Dior shadows… And I know one stunning woman with an awe-inspiring affinity for lipsticks!
Might I add the following?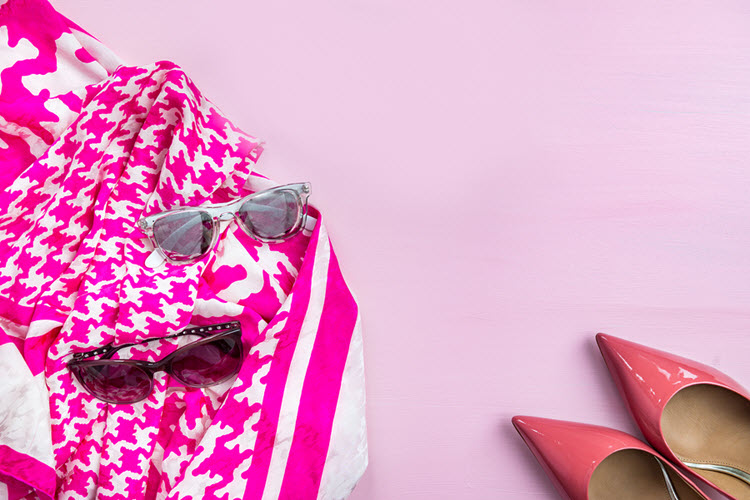 Yes, I suffer from an unapologetic, unswerving, unquenchable affinity for sumptuous scarves in all their neutral and neon glory. I wear them year round! And even if I didn't, the flirtatious footwear in my closet requires a tantalizing touch of whimsy at the neck, n'est-ce pas?
Of course, we also have the budget-friendly pastime of little lobes lusting after objets de désir of their own, and so I confess to my most excellent and entertaining enthusiasm for earrings.
Hmmm… I'm recalling conversation-sparking statements from the late 80s… dangling dollar signs, party pineapples, hoops and hearts… Where are those favored friends? (They were always good for a chuckle on Casual Friday. Remember Casual Friday? Right, that was before we all worked from home via laptops, tablets, smartphones…)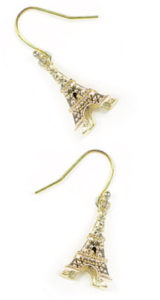 And oh, the Eiffel Towers that dangled from my lobes on Bastille Day! So. Much. Fun. (I'm wearing them again today. Does that count as a nod to Flashback Friday?)
Fashion Fuddy-Duddy or Style Maverick?
So which are you? Which have you become? Which would you like to be? Safe and steady? Elegant and eccentric? Setting labels aside, are you true to yourself when it comes to your style?
If you feel like you've become a style stick-in-the-mud, is this aging, time constraints, habit?
What self-care do you allow yourself in summertime that you may not during typically busier times of year?
Does your style change as energy ebbs and flows?
Are you affected by colors? From head to toe? In your surroundings?
Lest you think I cannot be influenced by phenoms of fearless fashion and a canny, captivating eye, stop by the blogs and Instagram accounts of these wonderful women (below) and indulge, indulge, indulge! Do bask in the endless examples offered by these amiable aficionados of sensational style — not only beauty and fashion but antiques, interiors and environments that highlight their flair for design.
Any favorite style blogs and Instagrammers to recommend?
Check out LouLou Eiffel Tower Earrings here.
And if you're enjoying the conversation, please share!
You May Also Enjoy