It seems like we just put away the glittering ornaments and candles, green beer and shamrocks, not to mention Easter eggs and horse radish. Mother's Day… Already? Only a week off? Is time flowing faster than I ever imagined?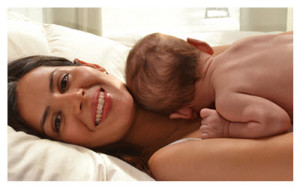 Yes, yes, yes… and no doubt.
Like many mothers now in empty nest, I have mixed feelings about my current status. The disappearance of daily domestic tasks (required for my children) yields both enormous relief and disorientation. The former persists while the latter diminishes over time, yet I don't feel the same purposefulness as I did when I was responsible for guiding two boisterous boys into young adulthood.
Ever since they left for college — it's been a few years now — I've also experienced the sensation of time speeding up, which is common as we grow older. (Is it May already? Is it summer already? What… the winter holidays again? You see what I mean…)
I also find myself reflecting with both wonder and pleasure when I glance at photographs of my children as babies, toddlers, and even teens. This is hardly something I do on a daily basis! But naturally, there are a few favored photographs around, and they certainly make me smile.
And I can't help but smile when I come across the assortment of treasures they made as little ones, some to celebrate Mother's Day, like these — small painted boxes filled with construction paper cut-out hearts.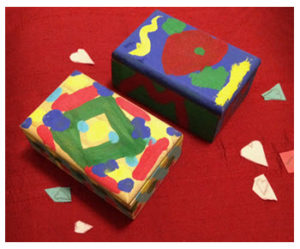 In recognition of Mother's Day weekend, I would like to share some older posts and essays with a focus on motherhood, some by me and a number by other writers. If you never read the Mother-Daughter Series of guest essays, I think you would enjoy it — so many talented voices sharing their experiences.
Now, I know we still have a week to go, but you're thinking about gifts, cards, flowers, a visit… Maybe you're on the giving end, the receiving end, or both…
However you choose to celebrate or remember, hug all those good women in your life — whether they're mothers or not — and while you're at it, hug all the people you cherish!
Let's never forget that life is precious. And can't we all use a little appreciation and affection?
For your reading pleasure (and to get you in the mood):