I wasn't an only child, but I may as well have been. For the most part I was on my own, and my older brother was a source of mixed emotions – and anything but a playmate.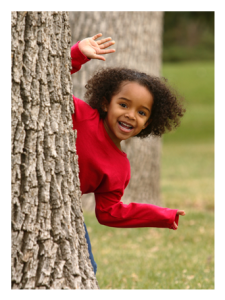 At times I would've preferred to be an only child. At others, I daydreamed of a houseful of siblings in part to stamp out the reality of the one I had who, like many and without consequence, would taunt, tease, and torture in the ways that children can – cruelly.
I look back and wonder if being an only child would have meant happier beginnings, though "happiness" is a relative standard I prefer not apply, however pervasive its use in contemporary culture.
Still, which is it? Is the only child better off? Is the only child invariably a lonely or unhappy one? Is the only child spoiled or selfish as the recipient of all the parental attention? Are the parents better off, with less wear-and-tear on the couple's relationship?
Are "Only Child" Choices Selfish?
Taking on this issue, The New York Times serves up "Only Children: Lonely and Selfish?" by author Lauren Sandler. As the mother of a single child and content with that situation, she seems weary of the social pressures relative to her choice.
Ms. Sandler writes:
If a child doesn't have siblings, it's generally assumed that there's a hush-hush reason for it: we don't like being parents (because we are selfish), we care more about our status — work, money, materialism — than our child (because we are selfish), or we waited too long (because we are selfish).
Citing studies to back up her position that only children are more intelligent, more motivated, and generally exhibit more self-esteem, one could easily conclude that a family with a single child is less selfish – if we're considering the happiness, overall welfare, and future of the child himself or herself.
How Many Children Make a "Happy" Family?
Once upon a time, large families were the norm – for practical reasons (work to be done), not to mention lack of birth control.
Of course, with a houseful of kids there are other skills to be mastered as a matter of survival – caretaking, negotiating, fending for oneself – unless we're talking about an extended family available to assist, or a well-heeled household in which paid caregivers supplement the parents' capacity in the refereeing, listening, and chauffeuring departments.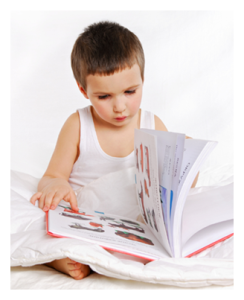 Then again, aren't some children always capable of entertaining themselves – with or without siblings, or for that matter, constant parental attention?
Looking at census data that reflects historical trends that show two as the preferred number of children since the 1970s, where does that leave those who explicitly elect to have one child? They may be content with their choice, their child may be well-raised and happy, yet don't they face constant pressure from friends, family, even peers for a second child?
Only Children – Easier on a Marriage?
While I would hesitate to offer any conclusions relative to the ways that children weigh on relationships, I do believe that children put a strain on marriage. It may be politically incorrect to say as much, but that doesn't make it any less true for some of us.
The early years are sleep-deprived to say the least – that blur shortened when dealing with a single child as opposed to more. Libido may fly out the window, resentments may build as Dad goes "to work" and interacts with other adults, or in the increasing number of dual-career couples, the mother nonetheless bears the larger brunt of childcare responsibilities.
Of course there are many fathers who share as much of the domestic duty as possible, and nor should we negate the joys and fascination of children at any stage. But what about the worries? The squabbles over money? The divergent positions on discipline, education, or parenting style? What of fatigue that persists for years, the temporary lapse in sexual intimacy that becomes more regular to the detriment of the couple? Is an only child a more sensible choice if you don't have built-in support systems for a larger family, in order to tend to the care and feeding of the marital bond?
More Kids, Moderating Mortality
On the receiving end of my older sibling's verbal barbs (not to mention physical altercations), the last thing on my mind was whether or not my parents would have an adult to care for them in their dotage.
Theoretically, the "mortality" issue plays into choices of family size, and may put undue burdens on the only child. Addressing the mortality issue from the child's viewpoint, Ms. Sandler elaborates:
At the end of their parents' lives, only children are sometimes said to be burdened in ways that children with siblings aren't… there is something existentially troubling about the idea of facing one's parents' mortality alone…

Still, in my interviews with hundreds of only children, I found that this was the issue people felt most viscerally about when deciding whether they wanted to have one or more children.
Personal Choice Without Judgment
Ms. Sandler states that most of us have the first child for ourselves and the second for that first child. That wasn't my case; I would have had a larger family if I could have – as a matter of an expanding heart which was the greatest revelation of becoming a mother – and hopeful that my sons or daughters would know closer sibling relationships than I had.
It's a fascinating discussion and Ms. Sandler's data are compelling. Ultimately, I agree with her when she concludes that these parenting choices are both profound and highly personal.
You May Also Enjoy