Supposedly, when you dropped a quarter into the slot, you would be treated to 15 minutes of a pleasurable experience — a vibrating bed with therapeutic (or at least entertaining) effects. The one time I recall encountering John Houghtaling's motel mattress motor doing its thing, on a business trip, I found it annoying.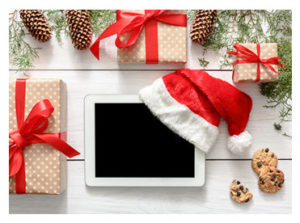 I much prefer magic fingers of a different sort, including those involved in tempered tapping on a tablet… for my holiday shopping.
What else are fine, friendly fingers useful for?
A round of applause (please) for the soothing skills of talented touch… the marvels of massage and the gift of a physical therapist with healing hands.
More on that in a moment…
Now, this little Santa doesn't have a long list to tend to, nor a bountiful budget within which to operate. Still, given that my cavorting through the consumerist countryside is limited at present, I've been pleased to peruse plenty of snazzy sites and nab some good deals for the upcoming holidays.
Nevertheless, I have missed the more sensory satisfactions inherent in shopping out in the world — cheery faces, textures and aromas as you pick up an object, the blustery air that marks winter's wonders, and of course, the energy you can't help but feel when you're out and about in a crowd. At present, most of my 'out and about' time is to and fro a medical center, as I find myself the grateful recipient of the (slightly uncomfortable, ultimately helpful) magic fingers I mentioned above.
Those particular magic fingers are devoting themselves to working my shoulders, arms, and neck, thus alleviating pain and eventually restoring fuller functioning.
The Magic of Massage
My little inconveniences aside, who hasn't longed for the relief of a massage after a particularly grueling workout? More importantly, who hasn't needed a therapeutic massage when living with chronic pain?
While the American Massage Therapy Association offers 25 reasons to get a massage in this 2015 article, the beneficial health impacts of therapeutic massage have been clear for many years. Moreover, those of us who have been on the receiving end for pain relief require no convincing that this non-pharmaceutical approach to dealing with a host of ills warrants more favor and more fanfare — not to mention insurance coverage.
I recall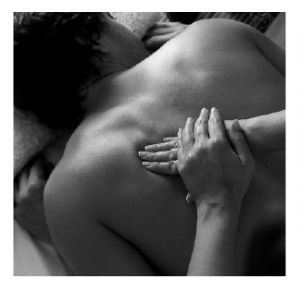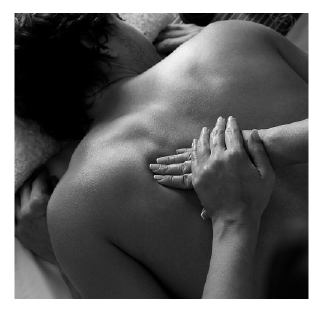 this article in Time / Healthland reporting on the positive impacts of massage, explaining:
Massage basically has the same pain-relieving effect as drugs like aspirin, ibuprofen (Advil) and naproxen (Aleve)…

Mainstream medicine has often dismissed massage as a bona fide therapy, but "these findings will have an impact on traditional medicine…"
Another Time article a few years ago references the use of massage for those suffering chronic back pain (which, according to Healthland, 8 out of 10 Americans will experience at some point in their lifetimes). Citing results based on a study of some 400 subjects:
Even though it's common knowledge that an old-fashioned muscle-kneading is a great way to relax and reduce pain, the new findings give that notion some clinical teeth.
Is Massage Therapy Covered by Insurance?
While generalized massage is recognized to reduce stress and encourage relaxation, those of us who have suffered injuries and chronic conditions may be aware that localized massage can alleviate our pain. We're also aware that health insurance doesn't necessarily  cover it. For that matter, even if part of a physical therapy program, allowed (covered) sessions of PT per calendar year may prove woefully insufficient.
This is something I have personally experienced, to the detriment of my health, lifestyle, and pocketbook. In fact, the situation I find myself in is a direct result of no longer being able to continue with a successful therapy because I was out of allowable sessions. And now I am paying for it, figuratively and literally, and it comes with a pretty hefty price tag in all ways. Had I been in a position to hire someone on my own to replicate some of the massage therapy I was receiving, I would've gone deeply into hock to do so. The long-term cost of no continuation of that therapy has been far more damaging — not only to my quality of life, but in terms of lost income, painful complications, and in the long run, higher and recurring medical cost.
Whether or not massage therapy is covered by insurance depends entirely upon the plan, if it's associated with physical therapy or other "prescribed" services, and of course, you are still subject to co-pays (which can be costly), deductibles, and other limitations.
Some plans cover some of it; others do not. Check out your health care options if you're insured by looking carefully at your plan provisions. You'll have some idea if you Google using "Is massage therapy covered by… " and then include the name of your insurance plan.
What I found, as an example, for one of the largest health care providers?
Massage therapy is qualified when authorized by a physician confirming that massage therapy is prescribed as treatment of a specific medical condition. The physician should also include the frequency and duration…
That's reassuring, isn't it?
Frankly, I looked into this years ago and found very few options for massage therapy. Likewise, more recently. These days, I am at hoping to find provisions for sufficient physical therapy, which typically involves a combination of deep tissue massage and other methods of dealing with various orthopedic challenges.
Healing Hands, Indeed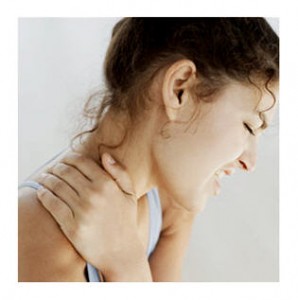 So what happens when your allotted physical therapy visits run out, but your condition is chronic? What happens if your physicians change and there's disagreement as to whether or not massage therapy is a "valid" route rather than medication or invasive procedures? What happens if you don't have coverage at all?
Where does that leave the chronic sufferer — cognizant that there is something simple, non-pharmacological, and non-invasive that can improve quality of life?
Unfortunately, it leaves the sufferer out in the cold unless they can afford to pay for it on their own. (Been there, done that, not cheap, and it requires the prescribing physician to write a script for longer than the 'standard' period.)
I consider this one more way in which our American insurance providers are short-sighted and have been for years, to say the least. Then again, I imagine the pharmaceutical industry rather likes it that way…
So what if you know that deep tissue massage eases your pain but you can't afford massage therapy? What if you know that Swedish massage techniques for your lower back for example are effective in helping you feel better? Might a friend or loved one learn a few basics? Wouldn't that be an awesome holiday gift?
And no, I don't think we can pick up these skills as simply as that; I understand that massage therapists are professionally trained. Then again, one needs only peruse Youtube to view a variety of techniques in practice.
Lest I leave you longing for more unequivocally upbeat and sunnier seasonal sentiments, let us eagerly explore other options in the 'digital' domain…
Hello… Sensual Massage?
Who doesn't appreciate the benefits of touch viewed in a more capricious — even concupiscent — context? Must I refer you to the Urban Dictionary definition of magic fingers?
There's nothing like a few endorphins engaging our attention, and elevating our sense of well-being. Perhaps if we're truly fortunate we can encourage a significant other to take the mission of massage in a slightly different direction — integrating a therapeutic sensual massage into romantic relationship routines — especially after a hard day of online holiday shopping!
What is a sensual massage, also known as an erotic massage?
If you have to pose the question, you don't know what you're missing — and AskMen has something to say on the subject.
What's involved in an erotic massage?
You'll need massage oil or lotion, and a towel to spread on the bed (don't ruin the sheets!)
Be sure to warm your hands before you begin
Ask if he or she has any injuries or tender spots from chronic pain (per the discussion above)
Begin with gentle touch (your goal is to relax and arouse your loved one, not injure!)
Take your time and follow her lead (ask what feels good, and read his or her body language)
Grow ever more daring (if appropriate to your relationship)
Take your time (it bears repeating)
Touch is Essential
Now, I may have begun this musing based on my own tap tapping to select a few holiday goodies to give, but why not treats of another sort? How easy it is to convince ourselves that we are entirely cerebral beings. How easy it is to allow chronic pain to interfere with loving. How easy it becomes to divorce ourselves from the primal pleasures of touch. Not only are gentle hands healing, they are humanizing. 
Find a friend, a loved one, and information on the sort of massage that would suit your needs — especially if you have physical conditions that could be worsened by the wrong application of massage. And… Be sure to check with a physician or other medical professional first!
And if you're fortunate enough to have a physician who will prescribe massage therapy for pain — with insurance to cover it — wonderful!
As for the rest of us? Maybe someday. In the meantime, after talking with our doctors, perhaps we can learn enough (with a little help from our friends) to alleviate pain in this most fundamental fashion. And no quarters required…
On that note, I return to my online browsing, a little dreaming of better times, and gearing up for giving at the holidays — giving in the simple ways we all can, regardless of budget and aware of others' circumstances — the gift of a hardy shoulder, a kind ear, or a generous and loving act. Perhaps as powerful and connective as touch.
You May Also Enjoy