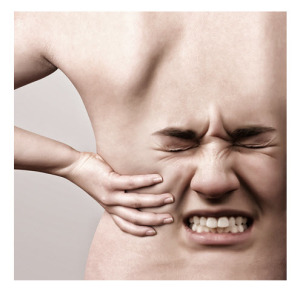 Oh, that list of reasons for back pain — everything from a strain or sprain while overdoing it at the gym to sitting too long at the office. But what about that? Can sitting really cause back pain? Is sitting the reason for yours truly having spent an intimate weekend with an OTC med?
Many of us sit for a living. We sit at desktops, at desks with laptops, behind desks in classrooms, in chairs while answering phones or managing teams, in carpools, in waiting rooms.
I spend 90% of my waking hours sitting, usually in one of two comfortable chairs in my home office or living room. I'm pounding away on a laptop, I'm intermittently in meetings by phone and Skype, and though I generally take a brisk 20-minute walk four or five times a week (more if I can manage), it's clearly not enough. I'm sitting 12 to 15 hours/day.
Having worked through a typical week last week – 14 hours each day in more or less the same spot, and having spent another seven hours of Saturday in a chair (working as well), just after dinner, I made a slight movement to reach and bend at the same the time and… ZAP! A searing, stabbing pain in my lower back, and I couldn't move.
My Personal Relationship With Back Pain
To say the least, my weekend plans were dashed. And location, location, location can be as telling in back pain as it is wisdom when it comes to real estate. The location of the pain was lower back, a spot on the left, and while I had no idea what I did to cause such a riotous response, I've lived with back pain off and on for years, so it wasn't entirely unfamiliar.
I've had back pain as the result of specific injury — that was 25 years ago. At the time, physical therapy did little to help but a chiropractor worked wonders.
My mother also lived with back pain periodically, though hers as best I recall was lower back ache, and it's worth pointing out that she was small in stature and obese. An excess of 100+ pounds no doubt put a terrible strain on her spine as well as other parts of her body.
I've experienced recurring and at times chronic lower back pain for a number of years myself, ever since a car accident.
As for this, when I seemingly did nothing, I had little choice but to immobilize myself and bring down the inflammation. But the first thing that popped into my mind?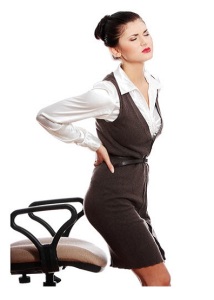 The amount that I've been sitting, and the extent to which sitting is detrimental to our health.
Types of Back Pain
As I put on my detective hat to figure out what happened, I came across Everyday Health's article on left and right back pain. Among other things, Everyday Health points out that "as many as 80 percent of American adults suffer from back pain at some point in their lives."
Ouch!
Having taken up the topic of back complaints with my GP on several occasions, chronic lower back pain being a problem, I read on with great interest. While we most commonly strain or sprain a back through overdoing it — that jump shot with your teenage daughter; two hours of shoveling heavy, wet snow; helping a friend haul his moving boxes — types of back pain are many and symptoms, varied.
Everyday Health categorizes back pain as follows:
Back strains and sprains… pain that gets worse with movement… difficulty standing, walking, or bending…

Acute back pain… pain comes on quickly and strong… most common… is mechanical, which means it begins in the bones, ligaments, disks, membranes, or joints of the back…

Sciatica… parts of the sciatic nerve can get irritated or compressed… pain… begins in your lower spine and radiates down to your buttocks and the back of your leg…
DO refer to the Everyday Health article on back pain. I've found it straightforward for understanding the types of back pain, symptoms that are cause for concern, and there's considerably more to read than the small excerpt above.
Back Strain, Recurring Back Pain
Spine Health explains back pain symptoms and causes as well, and this nailed what was happening to my back over the weekend:
With a lower back strain, the severity of the pain ranges from mild discomfort to severe, disabling pain…

Back strains often heal on their own with the help of some combination of rest, ice and/or heat application, anti-inflammatory medications…
Color me Down For The Count, certainly throughout the weekend. (Advil, heating pad, propped on pillows to read and work.)
Spine Health offers a great deal more detail, as well as an indication of whether sitting is at least in part to blame:
Back pain [is] worsened by sitting; Walking, even running, may feel better than sitting/standing; Changing positions frequently relieves pain…
Stand Up for a Less Sedentary Lifestyle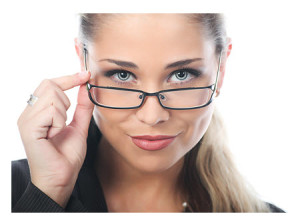 Back pain, for those who have suffered, can be surprisingly intense, long-lived, widespread and debilitating — from chronic ache that sours your mood to a stabbing sensation in a specific spot.
But spine health isn't the only reason we should be wary of spending so much of our lives on our butts. This article pulls no punches: "Prolonged Sitting Significantly Increases Your Risk of Dying."
Noting the prevalence of telecommuters who sit 12 hours or more a day (yes, that's me), and the evidence that regular exercise cannot counter all those inactive hours, the article states:
… the human body was designed to be in more or less constant movement throughout the day… evidence shows that prolonged sitting actively promotes dozens of chronic diseases, including overweight and type 2 diabetes, even if you're very fit.
Today? I'm moving gingerly. I'm standing frequently. I'm walking around (slowly) and still popping Advil for both pain and inflammation. And I am reminded in the most acute way that to sit hour after hour and day after day — even if I engage in brisk exercise regularly — is not a lifestyle that is conducive to good health.
Establishing Healthier Habits — Can I Do It? Can You?
Everyday Health offers pointers on back pain causes in everyday life, and tips to improve back health. I for one am paying attention!
As a writer and marketer, while I am bound to stereotypically sedentary tasks, I am not necessarily bound to the chair to accomplish them. Yet I realize this: I am in the habit of being seated while I work — which isn't the same. So these are reminders to myself, from myself:
Work standing up periodically, laptop at a proper height for optimal posture
Use a mobile device and speak/record reminders aloud
Use a mobile device and speak/record draft copy
When sitting, sit properly! Posture, posture, posture
Reorganize my day – by trickery if I must – so I stretch or move around hourly
It bears repeating: Work standing up and if I can, work walking!
The bottom line, of course, is to seek proper medical expertise, and not to rely on self-diagnosis via the Internet. (Yes, if I'm not significantly better in another day or two, it's off to the doctor.)
Moreover, I am not a physician, so I am not advising. I am, however, sharing the information and resources I've come across as this weekend's "adventure" is a wake up call: Pain is not to be ignored, health is never to be taken for granted, and we can reshape our behaviors for the better.
I welcome your experience and suggestions.
You May Also Enjoy