All too often, we find ourselves separated from the people we care about.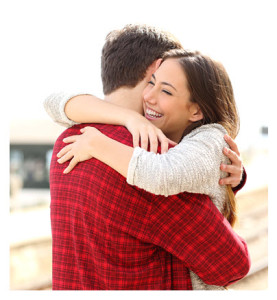 Our children. Our siblings. Our parents. Our friends.
Maybe we're separated from a spouse or lover, as circumstances require that we nurture the relationship across cities, regions, possibly an ocean.
And when we're reunited?
We hug.
At least, I hope we do. Because the warmth of human contact is vital to connection, and much more than we realize. So if we can't cuddle up to those we love, then the friendly embrace of an acquaintance or two may be just what the doctor ordered.
Not the effusive type? Not prone to brandishing bear hugs to all you meet? Not desirous of being on the receiving end?
Keep reading, and see if you change your mind.
Health Benefits of Hugging
Research suggests we ought to be hugging when we can, as it provides a sense of social support, reassurance, and seems to possess good stress-reducing mojo.
The health benefits of hugging are several, as explained in this article from US News:
In a 2015 study involving… the effects of perceived social support and the receipt of hugs on the participants' susceptibility to developing the common cold… researchers calculated that the stress-buffering effects of hugging explained 32 percent of that beneficial effect. Even among those who got a cold, those who felt greater social support and received more frequent hugs had less severe symptoms…
For the more scientifically inclined:
Some experts attribute the stress-reducing, health-related benefits of hugging to the release of oxytocin, often called "the bonding hormone" because it promotes attachment in relationships… it influences mood, behavior and physiology.
The physical contact experienced through hugging is apparently sufficient to activate receptors in the skin, and from there, eventually oxytocin is triggered. And…
There's also some evidence that oxytocin can improve immune function and pain tolerance.
Beyond these benefits?
The nature of physical contact with friends, family, and lovers provides nonverbal communication. We feel reinforced, welcomed, like we're making a connection. After a disagreement, we feel forgiven, understood, accepted. Similarly, we notice when affection has gone MIA or is only halfhearted.
What else?
I recall visiting a college campus with one of my sons just before he attended a high school summer program. I was surprised — and delighted — by students roaming the campus, grinning, and giving out free hugs. It was fun!
Think about it. Even when you greet acquaintances with a hug — a habit I enjoy — it's hard not to smile. And smiling is also good for your health!
Long Distance Relationships
Life inevitably sends us in different directions at the worst possible moments — or so it seems.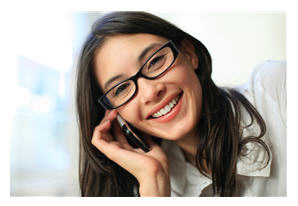 You're madly in love in college, and there's no way she can pass up a year abroad that will enhance her studies and offer a rich academic and cultural experience.
Perhaps after a happy relationship that spans the college years, your post-grad job search takes you to the East Coast while hers leads to the Pacific Northwest.
A major new opportunity may mean travel for your spouse for two weeks at a time — or more.
That new woman you just met? She may be planning a move two hours away for reasons of money or health or family — or simply because she's been planning to live in the mountains and now is the time.
Can these relationships be sustained across distance? Will they hold up to temptations from other men and women? Will the communication between you be viable with the aid of technology, not to mention putting miles on your car or your Frequent Flyer card? Can you effectively use the phone, Skype, Face Time or any other means you have to share virtual space until you can share physical space?
Of course, sometimes, we're engaged in a weekend relationship, even if we're living in the same town as our partner, or for that matter, in the same house. We work long hours, we're juggling; work schedules have little overlap as one is on first shift and the other, second; commitments leave only a few hours of quality time to be squeezed into Saturday or Sunday.
In my own experience of a spouse who traveled a great deal, I believe so much time apart was a factor in driving us apart. Had our relationship been somewhat different, we might have navigated those separations more easily.
In contrast, I also enjoyed one very happy long distance relationship — East Coast to France — and we managed remarkably well for two years. It wasn't distance that ended our romance either, but something else entirely. And yes, we were both committed to communicating daily to retain the sense of being in each others' lives. And naturally, we did see each other whenever possible, and believe me… we engaged in a wonderful hello hug each time.
Hugging is quite literally connective, delivering that all important positive power of touch, helpful in both casual acquaintance in an unintrusive way, and cementing more intimate interactions. This leaves me concluding that romantic relationships aside, perhaps we would be wise to indulge in hugs of all variations, for the enthusiastically embracing-inclined.
You May Also Enjoy