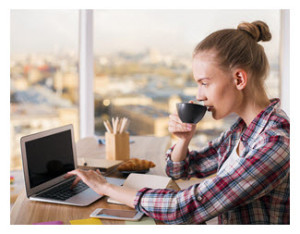 Not so long ago, my phone blew up with multiple calls from a friend while I was tied up at work. He rarely calls me, so his repeated attempts to reach me and his immediate follow up text concerned me.
As soon as I was out of my meeting, I returned his call. "Is everything okay?" I asked him, anxiously. "Not really… we have a situation," he replied. He sounded a little desperate.
Then the floodgates opened.
"I'm a total basket case. Graduation is this week. I'm beside myself. I had no idea it would hit me this hard. I can't believe she's going to college in just a few months…" His voice trailed off… I heard him take a few deep breaths, trying to hold it together.
He's a single dad, and his nest was going to be very empty just 48 hours later.
I can't help wondering, why was he calling me about this? I'm not sure what I'm supposed to do about it…While my heart aches for him with sympathy, it's tough for me to empathize with him, as I've never been in his situation, and nor will I ever be.
"I have to write a senior letter," he said, as if reading my mind and answering my unspoken question.
He was panicking. He had solicited my assistance with some business communications in the past, and, let's just say, he's a smart, successful guy, but writing isn't his strength. Fortunately, he recognizes this.
"Is there any way you can help me with it?" I'll pay you, whatever you want."
I was trying to wrap my brain around his request. Writing is my trade. But, even as a professional writer, this project posed a bit of a stretch. I couldn't help but notice the irony of the situation: a single dad is asking a fatherless, childless woman to write a senior letter to his motherless daughter.
My only prior experience with senior letters is as an aunt – I've read and written a few for my nieces and nephews, and that's about it. How the heck could I pull this off? And, should I even try?
I heard myself saying "I'll do it" before really thinking it through, and realizing what I had just promised to do. "I'll email you," I said. I needed to make this letter as personal as possible, even though I was writing it for someone else.
Obviously, the sentiments for the letter needed to come from my friend, about his daughter. I certainly couldn't speak for him. So I sent a list of questions based on what I recalled of the few senior letters I'd seen in the past… "What is your fondest memory of your daughter?" …. "What do you love most about her?" … "What will you miss the most about her?" … "What are your hopes and dreams for her future?"… "What makes you most proud of her?"… and several others.
Fortunately, I had met his daughter, so that helped me to formulate the questions. She is a remarkable, impressive, charming, and special young woman, despite the circumstances under which she was raised, as a motherless daughter. Having seen the father-daughter duo together, I know they have a very close, positive relationship. From what I've observed, my friend is a devoted, supportive, and loving dad.
A few hours later, I received his answers. They were beautiful. I felt a lump form in my throat as I read, and had to tell myself to take a deep breath. Among the touching moments he described… going to her dance recitals and tennis matches… how much he would miss seeing her smile when he walked through the door every night after work. He would even miss taking her shopping for her formal dresses for high school dances, and sitting through hours of rehearsals and practices.
Although his words were heartfelt, I understood why he wanted my help. He wanted the letter to flow, to be free of typos and errors. He knew his daughter might hold onto this letter and read it for years to come.
What was left for me to do was to turn my friend's sentiments into writing worthy of the occasion… to create a keepsake that could be cherished forever… a letter from a single father to a motherless daughter upon her high school graduation.
My mind wandered. I began to think about how, for more than three decades, I've saved and treasured the last letter my dad wrote to me, when I went away to camp as a kid. That letter is not nearly as poignant or important as a senior letter, but it is everything to me.
Back to the senior letter…
Type… type… type…
Backspace… backspace… backspace.
Type a little more… delete delete delete.
This was much more difficult than I thought. Staring at the blank Word document, my eyes glazing over a bit, I considered telling my friend I couldn't help after all. I thought about telling him to go find someone who has a dad, or at least someone who has kids, who would know how these things are supposed to sound. Why had I agreed to this?
Then, something sort of came over me. Thoughts gradually began to flow, my words intertwined with his, and I was suddenly able to weave phrases together to compose sentences that sounded like a father writing to his daughter. Soon, a few paragraphs were done… and just like that, the page was full in a matter of a few minutes.
Then I began to proofread as usual, to check for errors, typos, and to make any needed revisions. As I did, tears began to flow uncontrollably, so much so that I had to stop reading and catch my breath as the tears grew into sobs. Most of what I had included came straight from my friend, but as I re-read, I realized this: I had filled in the blanks with words I would have wanted to hear from my own father, like the echoes of his sentiments, had he lived long enough to see me grow up.
"I'm so proud of the beautiful, strong, smart young woman you have become…"
"I thank God for you every day…"
"I couldn't ask for a better daughter…"
"I am so blessed and honored to be your father…"
"I love you beyond measure… more than words can say… and I will always be there for you, no matter what – you can always count on me."
Perhaps I went over the top. It's hard to say. All I know is, the words came from the heart…three parts his, one part mine.
The other thing I know: My friend, the dad, was elated. He couldn't stop thanking me.
"You make me sound like a great dad," he said.
"You are," I replied.
I never did send him a bill.
© Andrea Clement
Andrea Clement Santiago is a career advice columnist, writer, and communications professional. Her background in medical sales, training, and healthcare recruiting led to her role as the Guide to Health Careers for About.com, an IAC company. She has contributed to books, journals, websites and has made media appearances on television and radio in her capacity as a healthcare career expert. She writes about her experience as an adult orphan on her blog, No Parents No Problem. Learn more about Andrea here. Follow Andrea on Twitter at @AndreaSantiago, or connect with her on LinkedIn.
You May Also Enjoy