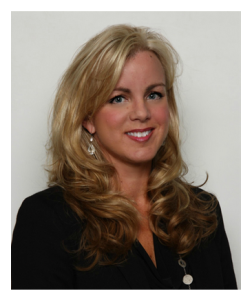 Andrea Clement is a career advice columnist, writer, and communications professional. Her background in medical sales, training, and healthcare recruiting led to her role as the Guide to Health Careers for About.com, an IAC company.
Andrea has contributed to four books and countless websites regarding career advancement and job search advice. She was a weekly featured expert on JobRadio.fm, has appeared on Star94 FM, a Top 40 Atlanta radio station, WNYC radio in New York, and Atlanta's WXIA-TV 11Alive evening news.
Andrea's work has appeared in Medical Economics, Working Nurse, and The New England Journal of Medicine's "Recruiting Physicians Today." She has been cited by Fox News, Forbes.com, AP, Washington Examiner, and other media.
Andrea is a self-taught career transition expert who, after 20 years in the workforce, finally figured out what she wants to be when she grows up. Since 1993, she has reinvented her career from elementary school teacher, to medical sales rep, to sales trainer, to medical recruiter, and in 2007, to writer and media relations director. She truly loves her latest professional reincarnation and is passionate about helping others to find their dream jobs!
Personally, Andrea is currently a party of one, and a dog-mom of two. At age 32 she became an adult orphan, a life-changing experience and journey she explores further at NoParentsNoProblem.com.
Andrea collects domain names, email addresses, discount designer clothes and accessories, gossip magazines, and sparkly nail polish. Her special interests are retail therapy, amateur armchair psychology, social media, running, reading, movies and vintage television. She also enjoys cheering on her Alma Mater, the University of Georgia Bulldogs.
Follow Andrea on Twitter at @AndreaSantiago, or connect with her on LinkedIn.