"You're WHERE?" I ask.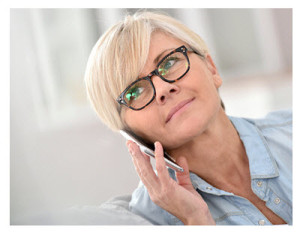 Hearing the words come out of my mouth, I realize I've lost count of how many times I've posed this question. Usually over the phone. Usually caught by surprise.
"California," he says, matter-of-factly.
"What are you doing in California? I just saw you in New York."
Wait. Was that last week? Wasn't he still packing up five years worth of books, clothes, pens, pencils, drawings, architectural models, and other random "stuff" I had the peculiar parental pleasure of viewing up close and personal? What's he doing on the other side of the country? How is it that I blinked and he's here, or rather there, and more or less… grown up?
It's hard not to recall what it was like, nearly seven years ago, as I experienced that light bulb moment when my firstborn was leaving the nest for college.
It's hard not to recall what it was like, nearly five years ago, when I was trying to power through another set of goodbyes as the nest emptied again, after traveling with my younger son to New York, and moving him in to his dorm room.
Of course, he generally came home from college in summertime, and stayed through his long winter breaks as well. My nest was emptier, yes, but it didn't exactly feel empty.
With a brand new sheepskin to call his own, my creative kiddo is apparently in exploration mode. An RV is involved. So are six of his classmates. It's a last ditch fling before the Real World calls. Well… a culturally enriched fling, with specific cities and buildings on the itinerary.
Come to think of it, there may have been a brief word about this road trip after all. Let's see… It was just after graduation, on too little sleep…
There was an Irish pub. Craft beer. A platter of shots.
No wonder it's all a little foggy.
Now he's talking about Hearst Castle, zebras wandering the estate grounds, 15th century tapestries, and something about a Renoir.
"It's amazing," he says. "Ever been there?"
I'm smiling. He has me eating out of his hand. Diverting my well-worn worry-machine with observations on art, architecture, and then a mention of one of my favorite cities. Next up: the city by the bay.
"I've never spent much time in California," I say. "But you'll love San Francisco. See as much as you can. Take pictures."
"I will," he says.
"Enjoy every minute, Sweetie. Have fun. Stay safe."
How many times over the past two decades have I sung that refrain — or some variation? How many times have I put my kids on planes — with a literal wing and a prayer? However confounding and contradictory, do we ever stop wanting our children to chase their dreams unfettered and unafraid, with energy and enthusiasm, yet somehow — stay safe?
There's a hasty exchange of I love you's, and the phone disconnects. I'm left to ponder my excruciating, exhilarating empty nest, and my pathway to this new head space. It has been a rewarding journey and at times a frightening one, helped along by words, images, and technology — from silly sonnets to assuage anxiety, to Skyping with one in Switzerland and the other in Italy; from monitoring mosh pit messages and scenes snapped on ski slopes, to years of phone calls that begin with an unexpected utterance from a far-off locale.
And naturally, I can only respond with a mix of motherly concern and unabashed admiration as I ask once again… "You're WHERE?"
You May Also Enjoy