I steal a glance or two when I can, when I think he isn't looking, when he seems preoccupied with a task and more forgiving of my sentimentality, when he's relaxed, when his belly is full, when his friends are trooping through our crowded living room and they offer hugs, laughter, affection.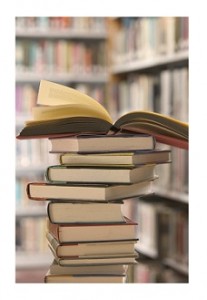 I remember these past two years of long nights and endless textbooks, and I realize how far we've journeyed.
His accomplishments. His maturity.
Truth be told, he's suddenly gentle with me as though sensing my vulnerability; he's more understanding than I anticipated, assuring me that he's more adaptable than I think, engaging and at ease as we alternate between comfortable quiet and brief bouts of discussion – usually over a meal.
The tears I've been holding back for weeks?
Still tucked away, unreleased, but all too close. I'm melancholy and I know it. I'm not ready to say goodbye.
It isn't that I haven't been through this before. I have. Yet it seemed different then, perhaps because I still had my younger son at home. Sure, there was a light bulb moment at my firstborn's departure and a period of missing him painfully. But I put him on a plane to a city he knew, to a place I understood, to an environment where I was certain he would thrive.
Parents, Wistfully
Yesterday, visiting my regular haunts around the web, I came across a lovely tale on Motherlode, as Karin Kasdin writes of sending her child off to college. It's a beautifully written essay and I highly recommend it.
Ms. Kasdin speaks of the investment of care both she and her husband put into their marriage – no small feat when you're raising children. They shared concerns over parenting issues and the requisite conversation – including the mundane (logistics), the debates (significant decisions), and the worries (waiting up).
They talked.
They still talk.
She writes:
Throughout our parenting years, there was no end to conversation in all its permutations.
But what about those who divorce and rarely communicate? What about those with the sort of split that never reaches peaceful coexistence or worse, that grows more contentious with the years? What about the widowed parents with no extended family to help?
What about those of us for whom there is no new life partner, no network offering shared talk, shared decision-making, shared memories?
Envy  
Processing Ms. Kasdin's words, I was surprised by my own mix of emotions. There was loneliness. There was sadness. There was envy. 
The mundane that she speaks of?
It was mine to handle on my own.
The debates?
I could argue with myself.
Shared worries?
No.
I sit up alone. I watch the clock alone. I pray to my gods alone and thank them – profusely – when everything turns out okay.
Ms. Kasdin and her husband appear to maintain a close and communicative relationship. Their history of parenting together is admirable. And simply stated, I am envious.
Adjustments
At the end of her essay, fully aware that adjustments lay ahead, that marital conversation will change or possibly yield to something else, Ms. Kasdin writes:
Empty-nesters, my husband and I are groping our way through unfamiliar and very still territory. He knows all my stories, and I know his.
The Kasdins know their rhythm, and they will find a new one. They will face challenges and opportunities.
I know my rhythm, and I will find a new one. My challenges and opportunities – like my parenting duties – are my own.
I wonder about the Kasdin children, and if they know their good fortune. I wonder about my sons, and if they compare themselves to others with two parents. I wonder about all the divorced and widowed mothers who have persevered through their years of double duty, and for whom empty nest involves a particularly piercing loneliness.
I wonder how long it will take to navigate the upcoming space as we each must face it in this new stage – groping our way through its contracting and expanding corridors, not unlike the Kasdins, and not unlike our children – looking ahead to independence, with everything we can muster.
You May Also Enjoy