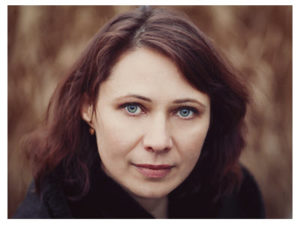 Safety. It's a word that's been circulating in my mind lately. Specifically, I've been contemplating our "first world" (yes, privileged) notion of safety, our illusions when it comes to the institutions we expect to provide it, and the calm that grows from its presence — elusive or not.
Safety, or something like it, may derive from traditional roles, relationships, jobs.
But what if there is no such thing? Or have most of us accepted that truth as part of an adult rite of passage?
The Marriage Club
When I married in my thirties, I experienced a new-found sensation of safety, which isn't something I thought much about before that. Nor was it something I sought. I had always been adventurous in certain aspects of my life, and happy to be independent. But when I joined the exclusive club known as marriage (and I had no idea how many invisible privileges came along with it), I confess, I found a certain sense of belonging that I had been missing.
What I found, for life, or so I thought, was family.
To me, that felt like safety. And while marital status never defined me to me, there's no question that it meant something to the outside world. Moreover, I enjoyed the feeling of security in having something "foundational" settled.
Settled is likely the wrong word in my case, as my husband was gone more than he was home, and with two babies in the space of the first three years of marriage (along with a full-time job), let's just say… I was busy. So many moving parts! So many different "masters!" (So few moments to catch my breath and appreciate any of it.)
In all these competing roles and responsibilities, my career was the anchor. My job — or rather, a series of related jobs — formed pillars of both financial and personal safety. Not only did they furnish pay in exchange for my skills, but they were instrumental in reinforcing my identity. Work was a source of self-confidence: I was established, I was known, I was good at what I did; I used my skills, I constantly learned, I took pride in my output; I had industry contacts I respected (who respected me), and I had years of experience that I thought would make me — and keep me — "safe."
But there is no safety.
Layoff? Identity Crisis!
I went through several significant job changes in my field, the result of a consolidating industry in the 1980s and 1990s, but I had always been able to land on my feet. And fast. In fact, I typically jumped to a new company just before masses of people were laid off. (We could usually see the writing on the wall.) Note, however: I was single then; I went wherever the next job was, and required travel in the job description was not an issue.
Two decades later, when a restructure and layoff occurred at the same time as my marriage was unraveling, it was a different story. It was also a different economy, and I was a worker of a different age and stage. There was no "jumping" to another part of the country. There was no ability to take a travel job. Both of those freedoms no longer existed for me. Besides, one or the other major life event would've been challenging enough. Two simultaneously?
Color me in "functional shock," especially as there was nothing amicable about the end of my marriage or the years of craziness that followed. My primary concern — my only concern, really — was to keep the world as safe as possible for my two sons.
But there are no guarantees of safety.
The most damaging aspect of that period for my sense of self?
Losing my identity as a successful provider.
Is There Safety in Marriage After Divorce?
Some years ago, when I fell in love, once again I felt the return of a sense of safety. This time it had nothing to do with the piece of paper or a name change or public recognition of a new status. It had everything to do with the man in my life providing a level of presence that I had never known before. He was for me and with me, as I was for him and with him. I was slow to trust, slow to believe, but eventually, I let my guard down and allowed the sense of safety in.
Although the issue of marriage came up in conversation, and more than once, that's where it remained. That's where it needed to remain. I had learned the hard way that the theoretical contract of a marital union guarantees nothing, except perhaps more public heartbreak, legal headaches, and major expense if one of the parties chooses to dissolve the contract. I may not view divorce as failure, but I do view it as a miserable experience. And if a man or woman is determined to walk, they're going to walk.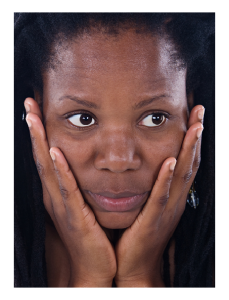 There is no safety in marriage.
And perhaps less so, for some of us, after divorce.
Of course, when a serious relationship ends, pain is unavoidable. We can bury ourselves in work, we can distract ourselves with other people, we can justify our transition back to singleness with soothing self-talk like "it's all for the best" — and maybe it is. To find oneself — myself — once again in a place without so much as a semblance of safety is, well… odd. To be honest, it's more than odd. It's disheartening, disorienting, and at moments, frightening.
Naturally, I have my assortment of mantras, and these days I repeat to myself: There is no safety (you will be fine); there is no safety (you will be fine); there is no safety (you will be fine).
Because there is no safety.
And, if we are to love another human being, truly love, surely there can be no emotional safety.
Ah. Life.
Ah yes. Those medical incidents that come to call. We won't go there. I've had my share, and consider myself exceptionally lucky to be where I am at present, and I'll leave it at that.
I'm also happy for the accident of birth that allows me to find myself in a country, in a neighborhood, in a dwelling with relative physical safety, which is not to be taken lightly. And even in this, naturally, I understand that there are no guarantees. Worse, for millions of people in this nation, they have no similar impression — also an accident of birth.
Still, I long for something more, like so many of us — a team of people to work with who value my contributions; a circle of friends that will not disband when the going gets tough or they must get going for their own survival elsewhere; a loved one whose word I can count on, who understands that tough times are about toughing it out together, though I understand that we all do what we must when our own worlds no longer feel suitable to us.
Suitable in the way we hope and in the way we need; in providing excitement, reassurance, and haven.
We all wrestle with our voices, our motivations, our fears.
What's Gone Missing in Action?
Like so many others at this age, I make my living in patchwork fashion — alternating between periods of feast and famine — all of it, with no employment protections. Like so many others at this age, I am isolated from peers with similar interests and values, though I do my damnedest to make connections. Like so many others at this age, any family I have is out of reach, as we all feel bound to restart wherever the jobs are — for however long we last in what we imagine to be their relative "safety."
Like so many others, for me, each day is a question mark, a scramble, a fight — for purpose, for options, for answers, for significance, for a buck, and in so doing, for that semblance of safety — somewhere — well aware that there are no guarantees.
Like so many others, I look at the political circus playing out on the national stage and I am dismayed, disheartened, disgusted. The role of government — what it could be, what it should be — is being dangerously distorted.
And we are all less safe as a result.
Fortunately, I'm not one to back away from a fight. At least, not for long. And while my old concept of safety may now be a thing of the past, there are nonetheless moments that fill me with contentment.
Ah. Kindness.
What puts a smile on my face and worries behind me, if only for a few minutes or an hour?
There is the cashier at the market who speaks French, and we chat, smiling and laughing, as he scans my items and bags them up. There are the phone calls from my sons that tell me they're happy and yes, they're safe — as "safe" as they can be. There is the physical therapist who plays me a video clip of his two-year-old daughter as she runs gleefully through the house after her bath, and in her mirth and her giggling, I feel joy.
And as that same physical therapist continues to work his magic on an old injury that has caused me years of pain — a process that is slow, sometimes grueling, and requires patience as I sit, tapping into my phone like this — my mere mention of wishing I had a cup of coffee brings him to a halt. "Black?" he asks. I nod. Then he disappears for a minute into the staff area and returns with a steaming cup of Joe, just the way I like it. And with it, a slice of lemon cake, which he presents to me with a grin.
In that moment, not only do I feel safe in his hands and his company, and in the facility (at last!) that is delivering quality care, but I remember how many kind people there are in the world.
Safety may not exist, certainly not in the way we once believed that it did or should. But kindness is a powerful elixir. And kindness is everywhere.
You May Also Enjoy