When my husband removed the wedding ring from his finger where I had placed it more than ten years earlier, it was the last in a series of moves intended to hurt.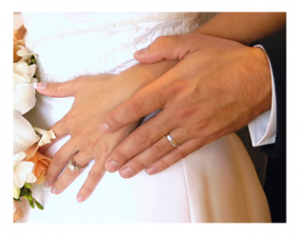 And it did.
I wasn't young and inexperienced when I took those vows. I knew what I was doing – or so I thought – anticipating a life with the man I loved at my side. I would be a married woman, part of a couple, and welcomed into a new family.
And of course, I would still be "me."
I expected ups and downs with a man I thought to be equally committed, who would weather everything with me and with our sons, just as I intended to weather everything with him. Sadly, some storms are not weathered.
There are a hundred reasons a marriage will work, or perhaps, just a few important ones.
There are a hundred reasons a marriage will break, or perhaps, just a few important ones.
When my husband took off the ring – long before the marriage was officially over – and refused to put it back on as we went through the motions of working on our issues, I should have known. The writing was on the wall. The ring was a powerful, predictive symbol.
Same Sex Marriage: Thoughts
This has been an extraordinary week for some of my friends, as President Obama's public affirmation that gay marriage should be legal is cause for celebration, and also, reflection. I can only hope that over time, same sex marriage will be legal for those who seek it.
As a woman who once lived with a man, committed but not married, and as a woman who was married and is now divorced – I also hope that the happy marriages that result will be many, and the divorces, few.
Especially if there are children in the picture.
I have no idea if I will ever marry again. For now, I am more interested in who I can become as I adjust to being responsible only for myself. I say that after 20 years of being responsible for children. Moreover, I am focused on what I can contribute, and marriage has little to do with that — for me.
Incidentally, I am not against divorce any more than I am against marriage. If anything, I understand all too well the desire for both, and the need for both. Yet in the act of accepting and giving a ring, of standing in front of a judge or clergy, in doing so with family and friends, in the deliberate undertaking of a legal and public commitment to wed – we move beyond a state of civil union.
"I do" becomes we do, and the reality is: Marital status matters.
Marital Status, Subtle Stigma
Marital status is tremendously important in some instances. Among them, we seem to assign a hierarchy of approval of sorts, whether we realize it or not. That hierarchy imposes tacit prejudice as well as privilege, or at the very least, judgment and misconception.
For example, if someone is unmarried at 50 we view them as odd. We assume something must be wrong with them, rather than a more neutral conclusion that it is a choice, or they never met a person with whom marriage was a reasonable option. We honor the long-married couple, without any clue as to the actual inner workings of their union.
We must also remember that everything is not an explicit choice; marrying and divorcing are examples of that, and both are extremely complex.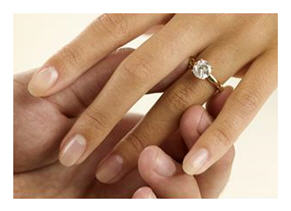 The stigma of divorce is less than it once was, but there is still stigma. The married woman is welcomed into certain circles in ways I couldn't have imagined (before marrying) – and trust me, the divorced woman is not.
I have never been widowed so I can only comment on my observations of those widows I've known. They've been met with compassion, though I sense they deal with their own version of stigma.
Marital Practicalities
There are those who marry and divorce, remarry and divorce, and continue returning to the marriage well again and again. I can't say I get it, and I can't say I would ever do it. Are they eternal fools or eternal optimists – or possibly both? Is there something in the legal or social status of marriage that they need, or we insist on as a culture?
How else does that change to a "married" status impact us?
Legally, our financial obligations and resources change, as does our access to spousal benefits (health care for example, as it isn't considered a human right in this country). So the practicalities are real – with advantages and disadvantages to tying the knot – or not. And these are only the most obvious.
Clearly, when children are involved, everything is complicated if we divorce, as we struggle with issues of custody, visitation, and support. Naturally, divorce through our children's eyes is a subject unto itself.
Marriage: The Emotional Side
And then there is our sense of home – not as a place, but with another person as part of a family, and building a history, together. This feeling of home is at least partially a matter of emotional intimacy; the vulnerability of trusting another person with our foibles and our fantasies, our bodies and our bank balances, our dreams and our deepest hurts – hoping that trust is well placed.
What about you?
If there is a ring on your finger and you're legally wed, did going that extra step to marry make a difference in the depth of your commitment?
Does the fact of joining two families "officially" create a stronger bond or just a more complicated one?
Does it encourage you to work harder at your relationship, or have you grown lax instead – assuming it will always be there?
If you remarried, why did you choose to actually marry again?
If you have chosen to stay single, why?
No Ring On My Finger
For myself, the significance of a ring is enormous. I was slow to remove my wedding ring. It felt… wrong.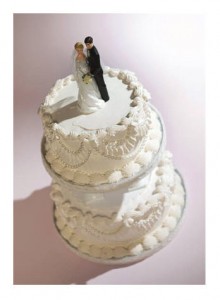 I waited for a very long time to marry. I considered my options at each opportunity. I often thought of my grandparents' marriages, in particular of my maternal grandmother and the stormy, passionate, patient, and lifelong relationship she shared with my grandfather.
They were an excellent example, in part because their relationship had its share of bumps in the road, yet they remained committed to each other, to their family, and to their marriage.
I planned to marry once, and honor those vows for life.
Facing the reality that my marriage ended in divorce remains painful.
It isn't so much that I feel like we failed, but rather, I live with a lingering sensation of profound disillusionment, and yes, loss. It isn't the man I miss, or even marriage. It isn't the social status that I miss, or the acceptance in a society that seems to prefer its women married.
What do I miss?
My easy ability to trust. And my innocence.
Relationship Lessons From Marriage and Divorce
The years since my marriage ended in divorce have taught me much: about myself, the man I married, and what I genuinely need in a relationship. I've done my share of dating, had nearly given up at various points, and yet, I currently enjoy a lovely situation that I never expected, and it offers mutual pleasure, solace, laughter, and connection.
As for marriage?
I wish I felt differently, but I cannot imagine giving that much control to another person again, in particular, legally. I'm conflicted over whether or not I think this is wise, or a problem.
You might say this makes me a non-believer when it comes to marriage. Or, you might say it makes me a person who honors it. But I would never deny anyone the right to go for it – taking their time before marriage to know who they are and who they're marrying.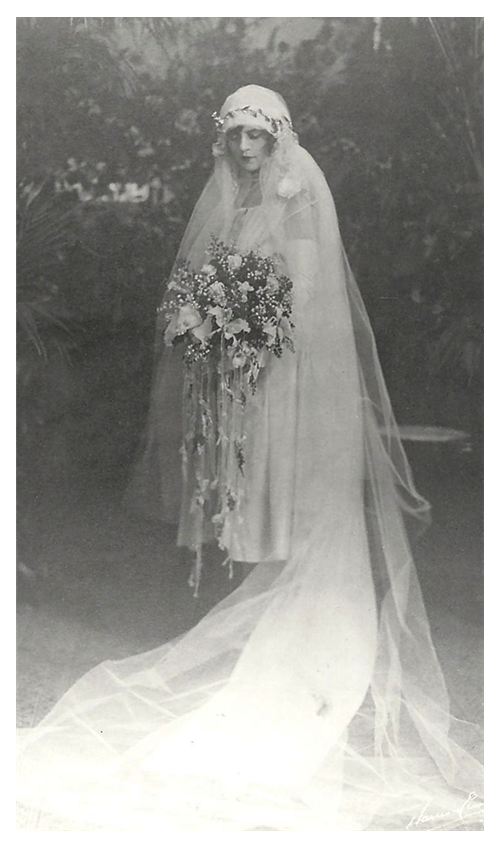 You May Also Enjoy