Who hasn't met someone who turns out to have a secret? Who hasn't met someone whose elements of personality or lifestyle don't add up? Who hasn't met someone who is less than transparent, or for that matter, unpredictable in situations that range from routine to dramatic?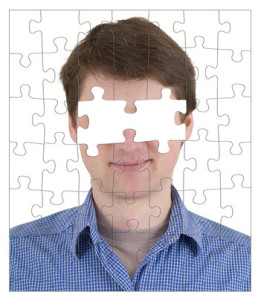 Aren't we all people puzzles of a sort? Do we necessarily "resolve" to a completed picture, every element interlocking from each angle or vantage point?
Struck by a recent disclosure concerning the "truth" of an old friend's background, I found myself disturbed. This was an individual I've known for a number of years, and things in her past stunned me when I learned of them. Then I was chewing on a few truths of my own.
Those truths?
First, I doubt my ability to adequately "see" the people in my life. I consistently expect the best in people, rarely assume hidden agendas, and too easily make excuses for the bad behaviors of others. Second, I wonder if my own "selves" as presented are equally contradictory or inscrutable, and ultimately, misunderstood. Third, perhaps understanding — with an assumption that we arrive at a handful of acceptable "answers" about others — is not a reasonable goal. Moreover, don't most of us fail to fully understand ourselves? So how can we anticipate that anyone else will be able to put our pieces together?
Thoughts on Transparency in Relationships
Transparency in any relationship can be a tricky issue. Those who feel they must confess their every (perceived) transgression in life to a new romantic interest are, in my estimation, frequently off base when they choose to do so. Tell all? Don't think so!
Likewise, those who are compelled to share their every opinion with a friend, family member, or colleague — whether appropriate or not. A more practical (and thoughtful?) approach is sharing details that reflect who we are and what we believe, and making sense in context. For example, my preference is to be the savvy but politic straight shooter at work, the compassionate cheerleader for a friend, and in the case of a potential lover or partner, feeling my way toward mutual trust.
Transparency, or for that matter, honesty, is never an absolute.
And do we easily abide by these limits and filters on the theoretical advantages to this honesty?
Hardly. We are emotional, we are cautious, we are our best selves with those we care about as long as possible; we are, some of us more than others, (lovingly?) messy even on our good days, and messier still on the bad.
Misunderstanding?
When asked a direct question, I believe in telling the truth. But we must also consider to whom we are speaking and how best to get a message across. Children, for example — even adult children — ought never to know certain details about their parents.
Friendships, relationships, and marriages require their own (somewhat different) litmus test. Trust is built step-by-step, and often on the basis of our vulnerabilities and regrets as much as our shiniest moments and personal victories.
Adding one more ingredient to this imprecise mix, there is never a single "truth" to interpersonal situations any more than a single truth to a human being. Besides, we alter memory with the years, unwittingly; and we constantly interpret and reinterpret ourselves.
But how do you handle fundamentally conflicting truths? What if you slam into them not in hearing about past incidents, but in your own experience? How do you reconcile a friend's kindness coexisting with callous indifference, generosity juxtaposed with utter disregard, an evolved capacity for communication offset by sobering silence? What about cruelty?
Ah… Dating Life…
When we're newly dating (for the first or twenty-first time), what do we disclose? What do we withhold? Will nerves leave us appearing inconsistent or incoherent?
Do we talk about an early marriage that only lasted six months, a period we'd rather forget?
Do we talk about having stayed through two terrible relationships in which there was abuse?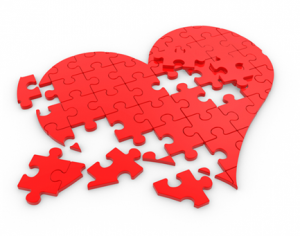 Do we talk about a time when we lashed out verbally at people we love, regretting it after, the result of years of unexpressed resentment?
If we do not share these moments, isn't this our prerogative? Do we withhold to protect the relationship, or our own self-image? Do we hold back because there's no reason for this degree of transparency, certainly early on? Do we provide this information freely, only if it comes up?
What information should we reveal no matter what? And when, especially knowing we cannot predict the response that awaits?
We Are All Many People
If I believe that people eventually show us who they are, then I must remind myself that we are all many people. The diverse facets of our personalities are part of the pleasure and fascination of getting to know each other. Most of us would like to believe that even our "worst" selves are not terrible; we are merely human. But what of those who are given to manipulation and who hide it well? What of those who are painfully selfish?
We all act out at times, especially when we're scared or hurt. We are "not like ourselves" — in our own view, and possibly that of those who know us well.
As for revelations that come many years after the fact such as the one I heard not long ago, should we care? Should we only care if the information sets off a string of realizations about our current relationship with the person involved? With incomplete information about the experiences and motivations even of those who are closest to us, won't we always bear witness to seemingly incongruous behaviors?
Still, how do we make sense of them? Must we?
Love, Understanding
Some say that when we love someone, we accept them completely — past and present, flaws and fine points. Ideally, I might agree. But what happens when we don't know the full picture of what has come before? What if some of the "bad" is worse than we imagine? Won't this damage the relationship as it is now?
What happens if the past, once discovered, is in conflict with everything we've come to rely on about our friendships, our love relationships, the foundation on which we have built trust and belief?
Shouldn't we ask ourselves if exceptional circumstances were or are at play? And what role, forgiveness?
To find oneself facing the picture of an intimate that clashes with the mental and emotional image we've constructed is, to say the least, disorienting. Is it all a matter of degree, and the alchemy as well as expectations of those involved? If we accept that each of us is a puzzle to some extent, shouldn't we reach for understanding?
You May Also Enjoy