I consider myself a private person – despite openness in my writing, and an extroverted side that coexists contentedly with my introversion. I feel no compulsion to share every aspect of my life.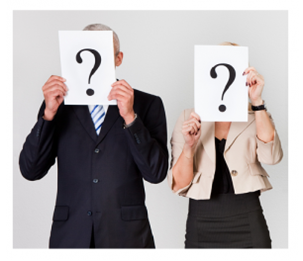 I know who I am. I own my virtues and my faults. I rely on the lessons of my experience, and I am constantly learning.
My closest friends and loved ones experience a "me" that is the result.
Do they know who I am? Over time, yes.
But… Do they know me in an absolute fashion? Do we ever fully know who we're with?
I contend that unless you've known someone for years – and even then, there's no guarantee – you can't be certain you know who you're with. We all close off corners of our personal spaces: We act out of fear, out of need, out of habit; we protect ourselves from hurt, we protect others from hurt, we compartmentalize.
Secret Lives? Film at 11
It's a line from not one, but two classic films: "Do you know who you're with?"
I recall it from a scene in "You've Got Mail" as Tom Hanks references its origins in a famous exchange in "The Godfather." Those may not be the words verbatim, but they capture the essence of the message –  that you may not understand the company you're keeping, and ignorance may deliver disastrous consequences.
Would you like an example that is less dramatic than the bloody horse head scene in Scorsese's epic?
Try this: the con artist whose family has no idea what he's up to. Or:  the bigamist who carries on a double life. Perhaps you prefer this remarkably common theme: the doting wife and mother (or husband and father), mired in an affair, and no one's the wiser.
If you wonder about these examples of ongoing infidelity, statistics – no doubt underreported – certainly back them up. And on that subject… reported physical or emotional infidelity occurs in some 41% of marriages.
The Most Common Example: Infidelity
I recently saw a wonderful indie film, 28 Hotel Rooms, the story of a one night stand that turns into a long-term albeit ambiguous relationship. She has a husband, he has a girlfriend; eventually he marries, though the affair continues.
Setting aside the moral high ground for a moment, it's a fascinating view of a double life times two, as the audience peeks in on a patchwork of encounters that take place in 28 hotel rooms.
Do we think these things don't happen? As I said, infidelity statistics suggest otherwise.
Do the respective partners in this tale have any idea? From the storyline as it plays out, no.
Would they be shocked to find out? Feel utterly betrayed? If their respective spouses are as trusting as they are portrayed (and so many of us are?), surely that's a yes on both counts.
So. Do these fictional spouses know who they're with?
A more benign version? Consider Neil Simon's classic play turned film, "Same Time Next Year," as a man and woman tryst annually for decades. And I ask again: Do  we ever really know who we're with?
Character Disorder, Divorce Nightmare
Taking a step beyond the notion of the hidden romantic relationship, I'd like to mention a column that I found illuminating, published on April 9, 2013 in the Huffington Post. In it, Tracy Schorn addresses divorcing the character disordered spouse. She interviews psychologist Dr. George Simon who has spent some 25+ years studying personality and character, specifically, individuals with character disorder.
As I made my way through the article, I thought of the line: "Do you know who you're with?" I also thought of the many columns I've read, not to mention comments in person, that suggest we "choose badly" when it comes to romantic partners (thus bringing trouble on ourselves?) – as if we can foresee the ways people may change, much less seeing through the polished performances of those who are expert at hiding aspects of themselves.
It was only days after reading Ms. Schorn's piece that I popped the "You've Got Mail" CD into my computer for a nice-and-easy late evening laugh, and the hairs on the back of my neck stood up when I heard that line: "Do you know who you're with?"
Trust, Time, the Unknown
Sometimes, we never truly know who we're with. Or, we don't know who we're dealing with until the years reassure us. Unfortunately, during those years the individual may also reveal their true character – to our dismay or disbelief.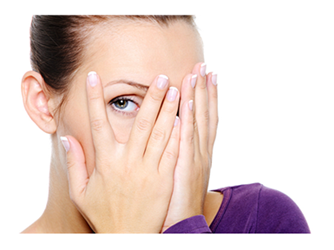 Most of us?
I'm convinced that we are who we say we are, we are who we show ourselves to be, and while we may keep certain aspects of our lives private – no harm done. Once we've established a baseline of trust, presenting anything other than who we are wouldn't even occur to us. Sure, we like to put on a good face, but we deal from a place of truth, and we receive in kind.
So what about relationships that go awry? What about marriages in which you trust the one you're with, and they turn out to be someone else entirely? What if certain events trigger a side of that person you never knew was there? What if it takes you years to realize that you're living in the shadows of emotional abuse? Or, the person you thought you knew is acting out from a deeply disturbing place in his or her own story?
We might turn to Mad Men's Don Draper as an obvious example in contemporary conversation, at least, in so far as he looms large on our screens and in our pop culture psyche. After all, from a dark childhood and a need to escape it, he appropriated a new name and crafted himself an entirely new identity. We've even cheered him on, while disdaining many of his actions.
Boston
As my wheels began churning immediately on Ms. Schorn's article in the context of love and marriage, it came to mind again just over a week later, painfully, as details about the Boston Marathon bombing began to come out, I thought of the 19-year old suspect in custody. I chided myself for my own mixed feelings – disturbing and contradictory feelings – and the ongoing discussion of maternal sympathy he aroused.
Let me be clear: The events of that day are horrific, unfathomable, and tragic. I cannot comprehend justification for such an act – anywhere for any reason – much less the ability for a person to divorce himself or herself from the consequences.
Nonetheless, I find myself thinking about my own parenting, and like other parents, I recognize the period of time during which our teenagers take a turn around the dark side of the moon. In other words, they transform from the little ones we knew intimately into emerging young adults. They purposely and necessarily begin to pull away. They cease sharing their thoughts and feelings. Naturally, we no longer know them as we once did.
That doesn't mean we don't communicate, instill values, and hope the seeds we've planted have taken root. Nor does it imply we haven't done our best – continuing to make ourselves available and influential – and then some.
So the mothers among us may look at the ghastly scene in Boston and we're bewildered, we're frightened, and we want to understand. We're seeking answers, perhaps in recognition that once beyond our sphere of influence, we can never be certain who our children will become.
"Choose Your Partner Well"
I can't tell you how many times I've heard it and read it, especially recently with the media spotlight on Sheryl Sandburg's "Lean In." Ms. Sandburg reminds women of the importance of choosing a supportive spouse.
As if we could predict the future. As if anyone would knowingly choose poorly. As if we all, always, know who we're with.
I find the statement that we should choose our spouses well — even the suggestion and its underlying blaming — infuriating.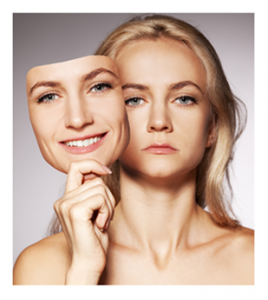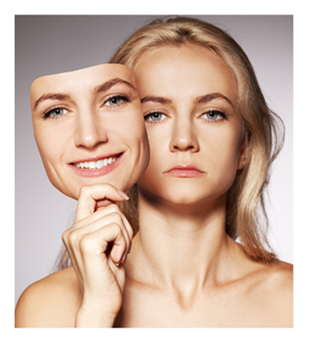 This is one of the reasons I believe it's critical to take your time, though that's no guarantee. This is why I believe that knowing family is important, though it isn't always possible and again, guarantees nothing.
Aren't there times when we think we know who we're with, but we discover months or possibly years later, that while there may have been signs, we didn't know how to read them? Or, there were no signs whatsoever?
As an aside, this article at The Broad Side does an excellent  job of addressing the Sandburg assumptions around the importance of choosing a supportive life partner.
More on Character Disorder
Wanting to better understand how manipulation, evasion and other tools work so effectively, I researched more of Dr. Simon's writings. This article is helpful in defining character disorder as it first addresses personality, which Dr. Simon explains as:
… the unique "style" of interaction with others and the world at large that a person adopts over time. Someone's personality, therefore, is defined by the habitual ways they tend to see things and the relatively predictable ways they go about conducting their relationships…
As for character, it is:
those aspects of an individual's personality that indicate the degree to which his or her personality traits reflect socially desirable qualities such as self-control, ethics, loyalty, fortitude, etc. So, the term 'character' generally refers to the extent of one's virtuousness and social conscientiousness.
In a series of linked articles which I highly recommend, Dr. Simon elaborates on the behavioral tools of the character disordered individual, among them guilt-tripping, issue-changing, and manipulating through intimidation. On that last, he writes:
… all of the tactics have the power to be effective because they conceal clearly obvious aggressive or exploitive intent while simultaneously putting the other person unconsciously on the defensive. No tactic works better at putting others on the defensive than the tactic of intimidation, which can be overt or covert.
Don't Blame the Victim
Please note clearly: These tactics are effective because they are often concealed initially. The character disordered individual may be a master at mask.
What causes these behaviors? How do we deal with them if we've arrived at a point of recognizing their existence?
These are questions I leave to the professionals. I am nonetheless relieved that those of us who've been on the receiving end may now feel less crazy!
I'm reminded that we must stop pointing a finger at those who fall victim to the charm and manipulation of often charismatic personalities, and the vast array of manipulative skills in the arsenal of those who are character disordered. We must stop tossing out trite and superficial pronouncements in any context – personal, professional, even parental – that we should somehow know better, or we should have chosen more wisely.
Select our romantic partners well? Raise our children with all the positive models we can muster? Seek like-minded and ethical business partners?
We're certain we have.
But isn't it a matter of time will tell? Can we ever be sure we know who we're with?
You May Also Enjoy