In contemplating how I could psych myself up to tackle a few tough days ahead, I've been telling myself: mind over body, mind over body, mind over body.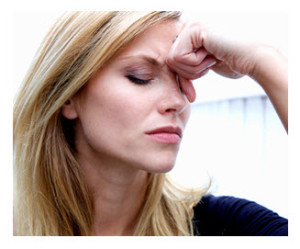 Many is the time that such resolve can work wonders. Then there are occasions I must admit: It isn't that simple; mind is body.
Most of us deal with situations that cause stress. Some of us deal with what is technically "anxiety." All of us have worries at one time or another, and in thinking about these distinctions, I would like to draw from the archives and note the critical connection between our thinking-feeling selves and our "connected" body parts.
On Sleepless Nights…
Have you ever worried yourself sick? To the point where you can't sleep, you can't eat, and you feel as if you can hardly function?
I'm guessing you have, and I know that I have, though the tolerance for managing through extraordinary times of stress will certainly vary from person to person.
Have you somehow taught yourself to stop the worrying process before it takes a hand in messing with your "physical" self?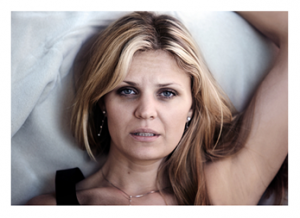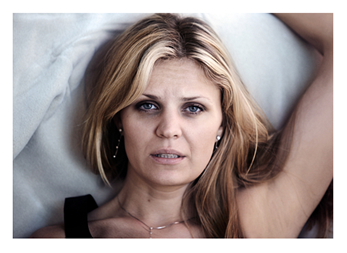 When fear or worry takes over, can you counterbalance its power with reason – or a dose of wishful thinking?
Why are some of us chronic worriers? Why do some of us seem to grow out of it? How do maturity, experience and circumstances — or tools like meditation — find their way into a more workable formula?
Mind Matters
The New York Times article, "Inside the Mind of Worry," by David Ropeik, references our propensity for worry, exploring the neuroscience that explains this phenomenon.
Using the example of vaccination, and the exaggerated concerns that persist when it comes to inoculations, Mr. Ropeik writes:
In a 2011 Thomson Reuters/NPR poll, nearly one parent in three with a child under 18 was worried about vaccines…

Based on the evidence, these and most other concerns about vaccines are unfounded…
This seeming disconnect – a "risk-perception gap" is explained as follows:
Humans subconsciously weigh the risks and benefits of any choice or course of action – and if taking a particular action seems to afford little or no benefit, the risk automatically feels bigger.
In other words, we no longer perceive certain diseases to be likely (ironically, due to vaccination); therefore, we see the risk of having the vaccination as greater than the potential benefit.
But this isn't a simple case of ignorance on our part. It seems that neuroscience is telling us:
… the basic architecture of the brain makes us feel first and think second…
All the more reason that scare tactics in advertising are so successful? That Big Pharma continues to convince us that any little tic is a trauma-at-the-ready, and an unsettling sensation is a script-worthy syndrome?
I will digress momentarily to another article in the Times – "Valium's Contribution to Our New Normal." Might we trace back our acceptance of drugging away any uncomfortable feelings to the days of Mad Men's Don Draper and his Madison Avenue colleagues?
Stress: Definition, Description, Risk Factors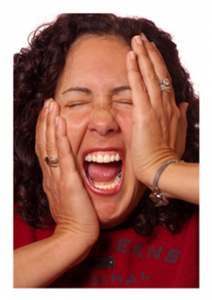 I've been thinking a good deal about stress, anxiety, worry – the unholy trinity that seems to consume so many of our lives and render us a little bit, well, crazy.
Some of our agita is within our control, and plenty of it – not so much. But I'm relieved to read that worry may have a "structural" basis, and we aren't simply inflicting this on ourselves.
But pondering emotional disturbance is one thing. Doing something about it is another.
Theoretically, if worry is a matter of instinct or fearful feelings first, followed  by thinking (and reason), can we use that knowledge to behave differently – and not worry ourselves sick?
The definition and description of stress, from the (Medical) Free Dictionary, excerpted and significantly abbreviated:
An organism's total response to environmental demands or pressures…

Stress in humans results from… [perceived] straining or exceeding their adaptive capacities and threatening their well-being. The element of perception indicates that human stress responses reflect differences in personality, as well as differences in physical strength or general health…

Risk factors for stress-related illnesses are a mix of personal, interpersonal, and social variables. These factors include lack or loss of control over one's physical environment, and lack or loss of social support networks… Other risk factors include feelings of helplessness, hopelessness, extreme fear or anger, and cynicism or distrust of others.
Anxiety, Anyone?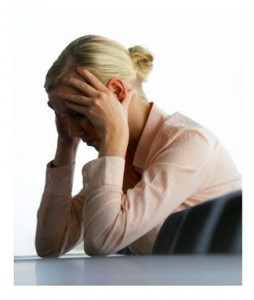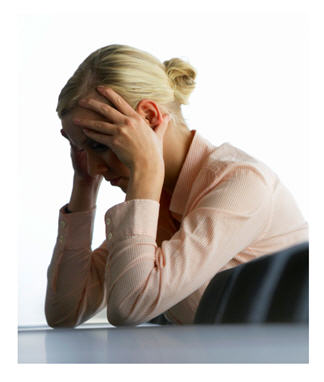 Frankly, reading about stress, I start to feel anxious! But I also find myself nodding in recognition at the following elements:
threatened well-being
loss of control
lack or loss of social support
helplessness
cynicism and distrust
So does it all add up to safety? Or lack of safety?
In briefer form, I offer you (non psychiatric) definitions of anxiety and worry, as follows:
distress or uneasiness of mind caused by fear of danger or misfortune; synonyms: fear, foreboding, worry, disquiet…
 uneasiness or anxiety; a cause of uneasiness or anxiety; trouble.
And our anxiety or misfortunes that may prompt perpetual or recurring worry? How much is psychological makeup, experience of trauma, or real world situations we'd have to be nuts not to be worried about?
Worrying Yourself Sick
We know about the nasty effects of running on adrenaline. But that isn't the same scenario as worrying yourself sick.
As for distinctions among anxiety, worry, and stress, I'm still at somewhat of a loss. Yet I realize that each is based on fear of a negative outcome, and ironically, each can cause negative outcomes.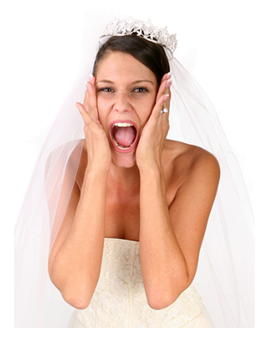 Could I learn anything helpful if I mention a few notable examples of worrying myself sick? And then consider my once-upon-a-time stress-busting guideline of asking myself – What's the worst that can happen?
There were the days before my wedding, as I imagined tripping on my way down the aisle, bursting into tears at the altar, and other (typical) crazy scenarios that result in most brides losing their appetite not to mention – their marbles.
More recently came the Divorce Diet, with equal servings of raw emotion, no sense of control over events, distrust of everyone as legal proceedings dragged on, no support from what little family I had at the time, and sizable doses of (legitimate) financial worry. Score one for digestive dramas that yielded a high speed 30-pound drop into a weakened state and unhealthy weight.
Any examples you'd like to share? Perhaps a boss who can't stand you (as you wait for the pink slip), or the child whose behavior leaves you frenzied and confused, or the interminable wait for the result of medical tests.
Mind Over Body; Mind Is Body

Anxious? Stressed? Worried sick – quite literally?
Cue the insomnia, the loss of appetite, the binge eating, the chain smoking, the pill popping, the pounding migraine – or any number of unhealthy behaviors or triggered health impacts.
Of course, your stress-inducers won't be my stress-inducers, and nor will your anxious moments mirror mine and vice versa. Perhaps you despise speaking in public (I like it). The thought of relocating overseas may be unimaginable (to me, it's exciting). My "intellectual challenge" may be motivating; your response to the same may be distress.
Still, whatever the cause (of anxiety, worry, or stress), we all know there are times our emotions can make us sick.
Who hasn't lived one of those abysmal situations? And why do we continue to separate mind and body, as though mind isn't body?
Can we really help ourselves be less anxious if we practice tricks like my "worst case scenario" question? What about something as simple as a reminder that worrying won't change an outcome?
But that stress response factor mentioned above – personality – isn't in the list for nothing. Thus my "good" adrenaline with the challenges that energize me, might cause you to worry yourself sick.
Anti-Anxiety Attitude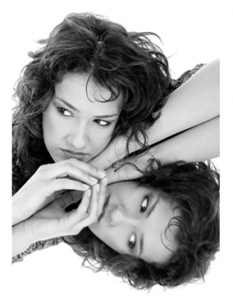 We also know that attitude can strongly influence health: We remind ourselves to slow our breathing, and we feel anxiety lessen; we calculate probabilities, and see the odds in our favor; we focus on positive outcomes, to offset the creeping negatives.
Some turn to their faith. Others turn to nature. Some take to meditation or the running trail or the lap pool.
As a lay person – not a psychologist, not a physician – I take solace in The Times article. I can look myself (and my worries) in the face, and stare them down with a bit more confidence.
While it appears that "connections from the emotional systems to the cognitive systems are stronger than connections from the cognitive systems to the emotional systems," to quote Mr. Ropeik, perhaps with that knowledge, we can better manage our individual worries – even if not the complex environments that perpetuate our greatest stress.
You May Also Enjoy