Wheezing? Sinus problems? Itchy, watery eyes? It may be time for a new mattress.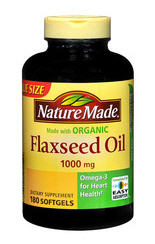 Headaches? Muscle pain? No enthusiasm for the activities you used to love? Perhaps it's Low T. You know. Testosterone. Or maybe it's depression. Or any number of conditions that you can pop a pill for now.
What about your finances? Have you been planning wisely for your spouse and children, properly managing your money – at least a little? And don't forget to protect your family and belongings when it comes to security, life insurance, homeowners insurance.
By the way – did you remember your vitamins this morning? Your Omega-3 or fish oil pills? Your flaxseed oil, or do you prefer to sprinkle the stuff on your Cheerios?
Pharmaceuticals. Home security systems. Food. Cars. Insurance. Even mattresses.
Have you noticed how many ads use scare tactics? Some are subtle. Others, not so much. In other words: Use our drug / service / products and you'll be less at risk than if you don't.
Must you really change your mattress every 8 years or suffer health consequences?
Have you remembered your vitamins, minerals, and natural supplements today?
Recessionary advertising
I recall noticing a rapid switch in television advertising not quite two years ago. Remember? When we were officially informed it was a recession, value-based ads began appearing. Reassuring voices telling us where we could get quality for our dollar, how to focus on essentials, and a budget conscious sense of "we're all in this together."
Of course, the pharmaceutical ads proposing a pill for every ill have been ongoing for years. And those ads frequently touch on underlying fear that we may not be well. But lately, I've realized that scare tactics sit at the root of a surprising number of ad campaigns, crossing a breadth of goods and services.
Is this how to beat a stagnant economy? Convince us that we must spend our money on these products in order to survive?
Media, messages, well-being

I spend 8 to 12 hours/day on the computer, with the rest of my time divided between parenting, driving, cooking, doing laundry, and when I'm lucky – glancing at a book or magazine. By late afternoon, the television is on in the background. It's my connection to the "world."
The other day, I looked up to see a commercial for a mattress sale. The message warned that if we don't replace our mattresses every 8 years, we risk health problems due to dust mites and bed bugs. That ad was followed by several pharmaceutical spots for everything from muscle pain to low sex drive to shyness – excuse me – make that "social anxiety."
Next came the earnest spokesmen addressing retirement funds, the importance of home security, and the necessity of a truly safe car (after all, you're protecting your children).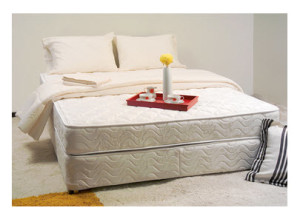 As I find myself wondering if these ads are especially effective on women (mothers?), I'm hit with another onslaught:  foods to enhance memory, supplements to thin my (thickening?) blood, weight-lifting (and gym membership) to thicken my (thinning?) bones, and a variety of non-prescription meds to manage the anxiety I must be feeling with the normal stresses of a busy life, but which I'm actually feeling as I watch these commercials.
Hmm. Could my Pepto-loving gut full of panic be caused by the very ads that purport to alleviate it?
Right.
Reality check
I'm all for advancements in research, especially as far as health and nutrition are concerned. I do take flaxseed oil and calcium and vitamins. I also try to eat blueberries, almonds, spinach, fresh fish. And it ain't easy when budget is an issue. These foods – like the supplements – are expensive.
I'm also all for supply and demand. But it seems to me that as the supply of various products and services manifests itself in recessionary times, the approach to creating demand has taken a somewhat diabolical turn.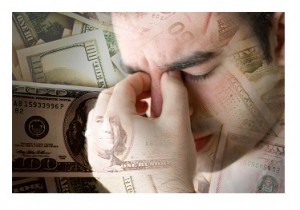 Clever, effective, but diabolical nonetheless.
Is the world really more dangerous than it used to be?
Must we fight all the natural effects of aging in unnatural ways?
Might we not learn techniques for managing anxiety, shyness, and even pain that don't involve meds?
What about the dangers that we are diagnosing ourselves (wrongly) – in part through media messages?
Scare tactics as communication strategy? It's nothing new, but it's out of hand. As for all these "conditions," if we have no access to health care for a proper diagnosis, what good is knowing about them? Are they even real, or just drummed up demand for new products in plentiful (and profitable) supply? Hello – corporate responsibility?
I say again: Right.
So let me know your thoughts, would you? But right now, I have itchy, watery eyes. Apparently it's my mattress. Time to go shopping.
You May Also Enjoy