It was one of those quick, spontaneous conversations between women. I was running errands, we began to chat, and she commented on the absence of a wedding band on my ring finger. Then she asked if I was divorced, I said yes, and she replied "Me, too."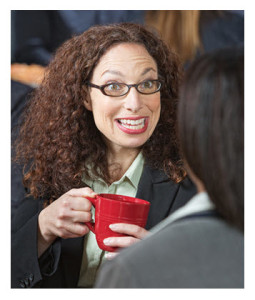 We shared a few words on how long and if there were kids. She was impeccably dressed — pas moi — and I put her in the late forties.
As the conversation continued, she asked if I was seeing anyone and if I expected to remarry. When I said there was someone in my life these past few years, she jumped on the Assumption Bandwagon, and the comments went from there.
The assumptions ran the gamut from financial assistance to always having a companion when you wanted one to an idealized view of romance, growing old together, and couplehood as the brass ring — with or without the diamond ring. When I attempted to dispel her illusions — life is rarely so simple — she said: "At least you have a guy."
I was struck by the decisiveness of the remark, not to mention its ignorance, as if there exists some dry and desolate No Man's Land that is too dreadful to contemplate. If we find ourselves wandering that particular desert, we should settle for whatever we can get — so as to avoid life without a man.
Long live the persistent tinge of a slightly higher social status if… "you have a guy." Likewise, with or without marriage, the pretty picture of fictionalized couplehood wherein the woman has fewer responsibilities, more assets at her disposal, more time spent going out, and of course, a steamy sex life.
Here's what I find myself thinking:
Aren't I "me" without a "guy?" In some respects, aren't I a better me, at least in so far as I have more time to pursue what makes me… me?
Loving someone and being loved in return is delicious, to be sure. It's also complicated, time consuming, and not static. Moreover, the thought that we should "have a guy" just to, well… have a guy… seems especially absurd as fully adult women in our forties, fifties or older.
It's difficult enough convincing our younger women that they should not define themselves by the men with whom they keep company. After raising children and going through marriage and divorce, must we really still view life à deux, regardless of the quality of the relationship, as a "must?"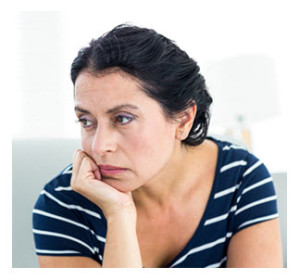 Perhaps I am being judgmental in my statements, and making assumptions that I shouldn't make. I am a person who needs a certain amount of space, I need my quiet time (though I love to socialize when I'm in the mood), and I've been on my own for so many years that it's my "normal."
As for this woman — she was pleasant and quite sweet. Clearly, to her, the significance of a ring is enormous. That level of commitment equates to security, comfort, acceptance and greater social currency.
Incidentally, she has been divorced about the same number of years as I have, but she doesn't have children and she does have a traditional job. These are two significant (and potentially related) factors, especially if you're talking about life after divorce.
In reflecting on this chance encounter, I find myself both wistful and distressed. Once upon a time, my "world of women" was essentially without judgment. Perhaps I had an exceptional experience, but it was the foundation of my respect for, belief in, and abiding faith in the strong and compassionate community that women so frequently extend.
Ironically, as soon as I was in the "suburban" universe of motherhood (both stay-at-home and work-for-pay), this began to shift. And certainly, I see a horrific level of backstabbing and judgment in select online communities. Has our power so weakened in 20 years that we have resorted to warring on each other in petty and presumptive ways?
Would that we were less inclined to make assumptions about any other woman's life (or man's life for that matter) — whatever marital status, parenting status, financial status or otherwise.
True, I also did precisely that to a degree, judging her based on her employment and parenting status. From both, rightly or wrongly, I made assumptions: Without the logistical complexity of managing kids on one's own for a dozen years (not to mention visitation and co-parenting hassles), without the expense of managing kids, and with the consistency of a salary and benefits, life looks very different.
I welcome your thoughts.
You May Also Enjoy