When I spent a year or more without dating in my twenties, the No Man's Land where I wandered was noticeably unpleasant. I felt cold and cut off without some kind of relationship, and I wanted interaction with men — make that a man. But it just wasn't happening.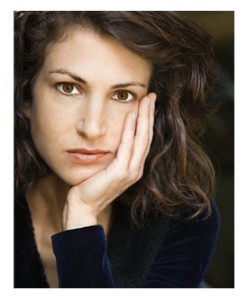 My solo status left me wanting.
It isn't that I craved marriage; if anything, that state of (theoretical) permanent coupling was not on my radar. But a romance was a different matter. Much as I loved my women friends, I wanted to share my life with a man, or at least, to know what it was like.
Ten years later, looking back from diapers and toddlers and waking at all hours, from working in the middle of the night to get everything checked off my list, and from superficial conversations on the weekends with my spouse, I was too busy and too tired to think about anything more meaningful than getting through the next 12 hours. Or even to miss the blissful bubble of single life I once wrapped around myself…
Ten years after that, I was in No Man's Land again. I was divorced, raising kids alone, and disenchanted with the world of male-female interaction. It may be more accurate to say I had no time, no energy, and was in far too vulnerable a state of mind. When I did have an interest a few years later, what I frequently faced were long periods of "no signs of life."
Of course, I was also fortunate in experiencing some wonderful dating adventures. So if you want to date — get out there!
I also experienced my share of infatuation, falling in love, falling out of love, and what I now think of as being "duped and dumped." (My, my… how naive we can be at times. How fickle, the online meet-and-greet process. But ah… those excellent lessons in reading people that we pick up from those encounters.)
Here I sit, a few years later, and happy that my life is rich in the ways that count for me: two healthy sons, a small but caring coterie of friends, a good man to love. And yet, were that man to exit stage left for any reason, I am at a point where I cannot imagine wanting to pursue another relationship. Never say never (they say), but I am content as a single, content in the quiet, relieved that my sons are (nearly) raised, relieved that I may possibly be able to focus on myself a bit more in the coming years.
Were I to find myself in No Man's Land, I doubt I would perceive it as such. I would be "me" living my life. Me, wholly owned. Me, just fine.
That realization doesn't mean I don't love the man in my life dearly. But it is a recognition that I am strong and complete and not lonely on my own.
Recently, a new female acquaintance mentioned to me that she wasn't currently involved, she wasn't a mother, and in fact she had never been married. When she interjected this comment in a conversation that only peripherally included reference to my parenting status, I thought about the position I had put her in, albeit unintentionally.
Maybe she was feeling like she had to "get it out there" that she wouldn't be able to schmooze with me in that "oh, yes, I know" way that mothers do, that married women do, and that divorced women do, that women actively dating do.
And I hoped I hadn't made her feel uncomfortable.
Although we didn't dwell on relationships, I did mention that there is someone in my life (he walked through the house when we were on the phone; she had to have heard him). And I thought back to my years of being single and in No Man's Land when many of the women I knew were pairing off, marrying, and starting families. At the time, it bothered me that I was still solo. Or rather, the stigma of being unattached in any way left me feeling uncomfortable in their company.
I also thought back to Round 2 of No Man's Land, specifically in my life after divorce when I was no longer in the "exclusive club" known as marriage, and nor was I in a relationship. Many of my (coupled) friends and acquaintances couldn't quite fathom that. At least, not when my single "situation" seemed to become my long-term new normal.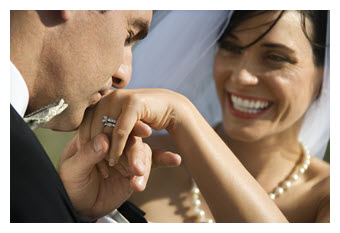 Listen. I'm delighted when I hear of marriages, remarriages, new babies and other joyful events. Family is vitally important. But why do we still define our women in relation to men? Why do we ostracize women when they aren't paired up? Surely it isn't as simple as wanting to be around others who are "like us."
Will we ever stop doing this — making assumptions about their worth, their lives, their priorities, their tastes, their values, their anything?
Here's what I know about my new acquaintance: She's smart, pleasant, confident, down-to-earth, creative, relaxed, team player — all sounds pretty good, doesn't it? — and I imagine that if we have occasion to encounter each other on a more regular basis, we will enjoy getting to know one another.
Whether or not there is a romantic partner in her life?
Who cares!
What she thinks about the world? How she treats the people in her life? The way we work together?
The answers to these questions matter, not her relationship status — particularly at this stage when I am no longer dealing in diapers or homework helping on top of my work schedule. However, the way she relates to friends, family, co-workers, associates… her interests, her curious mind… her sense of humor… these are worth exploring and talking about.
In the days after divorce when I wasn't dating, I was surprised when people would ask me if I missed being married, if I missed going out, if I missed having a man in my life, and so on and so on. Yes, there were times I missed intimacy, both emotional and sexual, but basically my boys kept me busy, my work or looking for work kept me swamped, my interests are many, and I'm virtually never bored.
And I repeat: I happily keep my own company, and I'm glad this is the case.
I understand that this isn't true for everyone. Many people need far more socializing than I do. But shouldn't we strive to be content with who we are as individuals? Don't we do a better job of bringing a full and confident self to a relationship when we are? Shouldn't we stop judging our women by the presence or absence of partners?
You May Also Enjoy