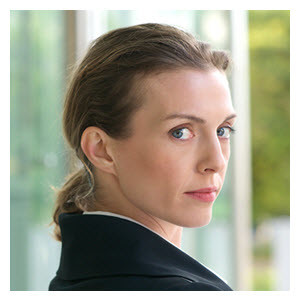 This Sunday New York Times article stopped me cold: A Moral Bucket List, by David Brooks. Reflecting on morality in ways we seem to have forgotten — stripped of church-going, removed from practice by rote, and explored as a matter of character — Mr. Brooks provides provocative food for thought.
With a nod to encounters with those who radiate a sort of "inner light," the impacts of a moral life are noted along with recommendations — a bucket list — of real-world experience to get us there.
My questions to you as well as to myself are a logical outgrowth of reading this column. Among them are these.
When is the last time you gave morality a second thought?
When is the last time you discussed it with a friend, a spouse, a parent or a child?
When is the last time you considered character — yours — as something that may warrant work?
When were you last a tangible example to someone else in your life of the good that each of us can achieve, and often without much effort at that?
How rarely any of us set character issues or improvements as personal goals. How remarkable it would be if that could change.
Defining Daily Morality
Your morality. How would you define it? Could you?
I set myself the task of doing so — quickly and without checking a dictionary as a tool.
I define morality for myself as living with integrity — a mix of honesty, forthrightness, doing what I view as "the right thing" (fairness), exercising compassion for others, while still balancing real world practicalities that take into account that everyone doesn't view the world through my lens. And by that I mean both ethics and belief systems.
Simply put: Being moral, to me, is being true to my beliefs and good to others. It is not about God, gods, or religion of any sort; it is about considering other people and the way we interact in our human communities.
On a daily basis, my own encounters with moral ambiguity are few; I encountered more in the Big Bad World of Corporate Intrigue, which is not to say that I don't still run up against some situations that require incredibly delicate handing as an independent consultant.
And the Dictionary Says…
Consulting a dictionary (at last!), Merriam-Webster's definition of morality offers this:
… a doctrine or system of moral conduct… rules of conduct… [synonyms] character, decency, goodness, honesty, integrity, probity, rectitude, righteousness, rightness, uprightness, virtue, virtuousness…
Rules of conduct. Hmmm. Theoretically, yes.
Decency. That's a good one, though I'm surprised not to see mention of "ethics" in this definition.
Honesty and integrity. Check.
Rightness. Yes indeed, though when we carry our own sense of rightness too far (to the exclusion of other views), that can pose serious problems.
Goodness as a Lifestyle
Returning to the column by David Brooks, who mentions that some people seem to "radiate" goodness (and he implies that it is positively infectious), we are nudged toward considering this.
Our decisions and goals for daily living could incorporate more than a theoretical notion of doing good, but actually do it — in the ways any of us can — a kindness here, a generous act there, and with no expectation of reward.
Mr. Brooks urges us not to live solely for external achievement, and he describes two types of virtues as he writes:
… The résumé virtues are the skills you bring to the marketplace. The eulogy virtues are the ones that are talked about at your funeral — whether you were kind, brave, honest or faithful. Were you capable of deep love?

… our culture and our educational systems spend more time teaching the skills and strategies you need for career success than the qualities you need to radiate that sort of inner light. Many of us are clearer on how to build an external career than on how to build inner character.
Wouldn't it be wonderful if we all sought to include work on character as part of our "personal development" agendas that so often focus on career advancement?
On Being "Deserving"
Mr. Brooks's bucket list details human experience that will surely hone and polish our ability to understand and exemplify what basic morality proposes as a code of conduct. He speaks of humility, of stumbling, of learning from defeat. He speaks of those who are "humble and quiet and good" and of course, we won't all fit that bill, but we can certainly learn from our own (humbling, stumbling) experiences to be more generous and down-to-earth in the exercise of our morality.
My only quibble with the writer's position in this excellent essay comes in his close. There, he mentions the life we "deserve." I dislike this underlying notion that an individual is deserving of a particular fate, deserving of a certain lifestyle, deserving of love, deserving of contentment, or deserving of anything else that is positive. The implication is that some are not deserving. But shouldn't we view all of us as being equally so, surely when we start out as children, and even long after?
Every human being "deserves" that their basic needs be met, that they be treated with respect, and be given opportunities for health and education, and a decent life for themselves and their family.
Had Mr. Brooks ended his essay without the "deserving" nuance, I would feel no such irritation at what is otherwise an insightful and provocative reminder of mutual dependence in the best sense, and the value of a personal morality check for each of us.
You May Also Enjoy