Do you know what your non-negotiables are when it comes to values in those you deal with?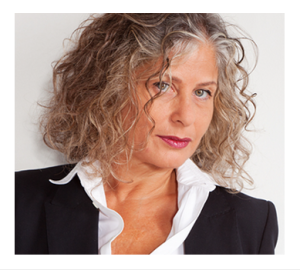 Do you know what your own fundamental principles are – those without which you cannot face the day?
We are familiar with expressions like "my word is my bond." We may know individuals who still do business on a handshake. Some of us live by an old school honor system, adhering to a set of standards that others sneer at as naive, ridiculous, and against self-interest.
Recently, I found myself considering the principles by which I lead my life. In other words, ethics. You remember that word, don't you? Vaguely?
Ethics in the 21st Century?
I'm trying to recall the last time I read or heard the word ethics. Moral relativism? Sure, I've heard that expression and I use it in my writing. "Work ethic" is a subject we discuss, as many of us find fulfilling our responsibilities and being taken advantage of to be a difficult line to walk.
But ethics – those gnarly issues of right and wrong – don't typically find their way into what I'm seeing in the media, much less conversation.
Perhaps I'm looking in the wrong places. Perhaps these discussions take place elsewhere. But don't they need to take place somewhere – especially if we're raising children?
Integrity, a.k.a. Looking at Yourself in the Mirror
To me, living a life I can feel good about boils down to essentials. Being good to others (basic "Golden Rule" material), giving and receiving love, and integrity, which is simple in my book. It's being able to look yourself in the mirror and respect the person who is looking back.
adherence to moral and ethical principles… honesty…
Mentions of "uncorrupted virtue," "wholeness," and "honor" are also found in its definition – all of which ties back to fundamentals in how we deal with ourselves and others – basic respect, no dishonesty, behaviors we consider honorable, and "wholeness" – pursuing what we're here for; trying to do it well and fairly.
Breaking the Rules… Occasionally
We all break rules, occasionally. Some of us do it for "the greater good," some of us do it for self-interest. Some, sadly for the rest of us, do it simply because we can. So the issues around honesty and honor are not quite as simple as I just made them out to be; moral rectitude is not a given; one person's "right" is another person's "wrong," depending upon values and circumstances.
Still, recognizing that many situations are not black and white, and that we each are influenced differently by virtue of childhood as well as adult experience, I know that the people I count on generally don't break rules out of self-interest or simply because they can. This allows me to rely on them, their judgment, and their ability to appreciate situational ethics.
Where Do You Weigh In – Rules, Context
The examples that have come up recently are not especially complicated. In the first, I was talking with someone about one of my sons and money. I remarked that he knew how hard I had to work to make a buck, and he didn't play fast and loose when he needed – or wanted – something.
At that moment, I recalled the long years of financial stress, constant conversation over money (or its absence), and the willingness of both my boys to pitch in and earn a few dollars to pay their own way. I thought of their ethical principles – their honesty, their respect (for me and each other), the ways in which I now count on them as a result.
Professional Ethics – Why Is This Different?
Some put professional ethics into a different category, expressing sentiments like "everyone does it" as they justify a little cheating here, a little cutting corners there. Personally, I'm not made that way. My professional ethics reflect my personal values. I see no difference between the two.
In the second example to do with fundamentals that I encountered, I was dealing with a client. I didn't charge for a number of legitimately billable hours, which I noted on the applicable invoice. One friend, a former consultant, thought I was crazy; to me, based on the scenario involved, my solution felt "right." We are working as a team, I hope he will appreciate that perspective, and my billing seemed honorable and appropriate.
My intent is not to sound self-righteous in any of this; I'm certainly no saint. But I can't imagine life without my integrity.
Teaching Kids Values by Example
As a parent, I'm well aware that my kids pulled behaviors I disapproved of, and eventually, I found out. They also knew that being honest was a non-negotiable, whatever the consequences.
Do I kid myself that I know all the mistakes they made along the way? That's a resounding no. But I do believe they understand the fundamental need to be honest with me, as I've tried to be honest with them. Our kids learn by how we treat them, how they see us behave, what they overhear, by parents – as models.
Other Ethical Influences on Kids
Naturally, our kids also learn by what they see in peer groups, by what they read, by what they hear or watch on TV or the big screen, which brings me to a final example of ethics that I saw play out on the small screen. I was watching a police drama in which a detective who has broken the rules now and then (for the greater good) must make a decision about arresting an old friend who took the law into his own hands – in defense of his son.
There is no "win" in his dilemma, and the officer makes a choice that allows him to face himself in the mirror.
Downton Abbey's final episodes this season present a similar ethical conundrum involving Mr. Bates. However uncomfortable we may be with what transpired, would any of us disagree that justice was better served by the ultimate decision?
You May Also Enjoy