What if we could read each others' minds… Would we want to — really?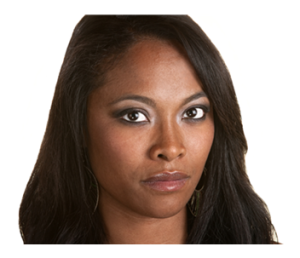 What if we were on the receiving end of raw, unfiltered responses from our friends or in the workplace? What if no one couched their criticism in diplomatic terms, or softened blows to the ego behind affectionate teasing or gentle humor?
In "I Know What You Think of Me," author Tim Kreider describes receiving an email by mistake, and reading words from a friend never intended for his eyes. The interpretation is up for grabs, but none of the options are especially favorable.
Ah, the inadvertent power of "reply all."
Aren't these classic oops moments dangerous to our careers and relationships?
Can Friendship Survive "Truth?"
Carelessly dropped opinions are barbs. The judgmental slip can boost the self, but generally at the expense of its subject. Pop culture has effectively transformed "truth-telling" into blood sport.
In his article appearing in The New York Times, Mr. Kreider writes:
Civilization, which is held together by a fragile web of tactful phrasing, polite omissions and white lies… This particular e-mail was, in itself, no big deal. Tone is notoriously easy to misinterpret over e-mail, and my friend's message could have easily been read as affectionate head shaking rather than a contemptuous eye roll.
All well and good, but might he be rationalizing?
He continues:
Hearing other people's uncensored opinions of you is an unpleasant reminder that you're just another person in the world, and everyone else does not always view you in the forgiving light that you hope they do, making all allowances, always on your side.
And shall I add – ouch?
The Cost of Telling the Truth
We've seen ultimate truth-telling played for comedic effect on film. But do we really want to know others' truest perceptions of our decisions, our routines, and our follies – from finances to fashion, and romantic rencontres to our own impolitic commentary?
Do we care what people think of us more than we let on?
The opinions of friends and family are one thing. What of the larger sphere of casual acquaintances – the golfing buddy, the shopping companion, the neighbors, the cashier you're convinced is whispering about your weight?
Can thoughtless remarks undermine every shred of hard-won confidence? Can they become an irrevocable wedge once words are exchanged? Can truth-telling encourage positive change, causing us to reconsider the way we lead our lives? Is it entirely a matter of who, what, where and when?
The Need to be Liked… and Loved
There's no question that some of us need to be liked more than others, and overhearing any disparaging remarks could land a crushing blow. Do we automatically tip-toe around friends with a thin skin? Where is the line between hypocrisy and kindness? What of the disclosure when the speaker steps out from behind social niceties, and finally expresses an honest opinion?
Can't affection and esteem include acknowledging our faults?
As Mr. Kreider suggests in his essay, when it comes to what someone thinks of us, even unconditional love doesn't require approval of every aspect of our persona. Don't we love our children and our parents – even when they drive us nuts?
How NOT to Tell a Friend the Truth
How not to tell a friend the truth – through email or any other way? The cutting observation, the zinger aimed at known vulnerabilities, oversharing – and breaking a confidence.
Constructive criticism is another matter, and appreciated as a valuable mirror, when angled appropriately – and kindly.
In human interactions, nothing is so black and white as our impressions of anyone else, much less ourselves. Reading between the lines in Mr. Kreider's column, can't we recognize the functional parts of the communication formula – sender, receiver, message, and context? The dangers inherent in letting the "truth" slip are clear: we place ourselves in an awkward position; we risk damaging relationships with others; we introduce doubt, distress, or a sense of betrayal.
We're also reminded that when it comes to those we care about (and those who exert influence on our lives) – fastidious attention to words should be paid, and equally advisable – judicious use of "reply all."
You May Also Enjoy