I was recalling a story I heard as a child about a woman who walked away from her life. She simply got up, got dressed, and left her home, her husband, and her children. Yes, "woman walking away" syndrome is a thing, sometimes referred to as the Walk-Away Wife.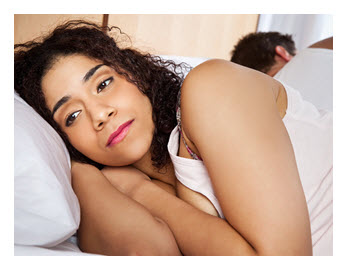 This phenomenon certainly wasn't discussed 30 or 40 years ago, just as divorce wasn't so prevalent (or acceptable) as it is today. So when I would hear the story of "Johnny's mother" who disappeared, it was always talked about in hushed tones.
I must have been 10, possibly younger, when this event occurred. I don't remember the details, though I have a vague recollection of one rumor of suicide and others of her starting over in another state. Nor do I know if she was heard from again, but over the years this woman's exit from her suburban life was mentioned from time to time.
And of course, as a child, I couldn't conceive of any circumstances that would drive a woman — a mother — to abandon her family.
Michele Weiner-Davis describes causes of Walk-Away Wife Syndrome in this way:
… In the early years of marriage, women are the relationship caretakers. They carefully monitor their relationships to make sure there is enough closeness and connection. If not, women will do what they can to try to fix things… After years of trying unsuccessfully to improve things, a woman eventually surrenders and convinces herself that change isn't possible. She ends up believing there's absolutely nothing she can do because everything she's tried hasn't worked. That's when she begins to carefully map out the logistics of what she considers to be the inevitable, getting a divorce.
Clearly, most women don't simply disappear. They discuss divorce, or they initiate it. Then there are those women who are so desperate — or perhaps so depressed — that they simply walk out, leaving devastation in their wake.
I am not suggesting that the mess left behind by a woman who abandons her family is any worse than when a man does this very same thing, though arguably, as mothers are generally the primary caregivers, it may be the case. It is undeniably more surprising to most of us. And, as a mother, personally I cannot imagine circumstances under which I would have walked away from my children. But nor can I know the desperation that a woman who walks away must feel.
Surely, this is the only way she believes she can survive. Surely, when a woman walks away from anyone once precious in her life — a parent, a sibling, a partner, a friend — she believes she must. Possibly, she believes she is walking away for the benefit of those she loves.
Looking back, I wonder if some part of my own mother dreamed of a different life, dreamed of a different marriage, dreamed of a different version of herself. I wonder if she dreamed of a different man, a different something, a different everything.
Dreamed of walking away.
I imagine she considered it. I am also certain that she derived tremendous satisfaction in being a mother, regardless of what I think of her parenting style. And I am convinced that her marital status defined her in a significant way, much as it did for women of her generation, and for that matter, mine.
Naturally, all sorts of variations and circumstances come into play when discussing any spouse or parent who appears to be abandoning responsibilities. The story I heard as a child is a far cry from the mother or father who, for example, can no longer stand the emotional emptiness of living with a spouse who may be carrying on a long-term affair, and who moves out into an apartment when children are teenagers, perhaps only a few blocks away. This may be a ploy to prove a point, a means to start over in a partial fashion, or a step toward divorce.
And yet for those who truly abandon their families, I wonder what the straw that breaks the camel's back may be. I wonder why it takes some women (or men) 10 years and others 30. I wonder why there isn't a way to exit more gracefully than simply disappearing. I wonder about these marriages that may seem quiet and smooth from the outside looking in, and I wonder if the quiet is cover for turmoil that is never discussed, or a growing emptiness that eventually can no longer be tolerated.
These may be harder endings to put our fingers on than a specific breech – abuse, infidelity, years of sexual incompatibility.
But to be the spouse abandoned, or worse, the child abandoned, is to carry wounds for life.
I am also considering the recent remark a wise man in my life made — it's hard to love others if you don't love yourself. Sometimes the one you really want to walk away from is the person you can never escape — yourself.
You look around and outward, you point the finger at everything that feels unchangeable and beyond you, but the journey inward may feel too terrifying to approach and so you avoid it at all cost.
But none of us can walk away from ourselves, though we may try. And we shouldn't be allowed to walk away from the legacies we leave to those who were counting on us. Then again, perhaps we don't.
You May Also Enjoy