This advice couldn't have come at a more propitious time, as I had forgotten to make the distinction between what is urgent and what is important. More critical still — when you are presented with an underlying message of "do it NOW" for everything on your list of must-do's, where do you even begin?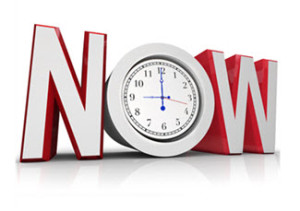 A few weeks back, I found myself inundated by deadline after deadline, with insufficient lead time to address everything properly. Each successive to-do was delivered with a sense of urgency, and as the mountain of musts grew, I felt overwhelmed.
If everything is urgent, how do we choose what to work on first?
And is everything really urgent — or have we just convinced ourselves that's the case?
Urgent vs. Important: There's a Difference
I was ready to throw my hands up in the air and forgo both sleep and several activities that were important — to me.
A note from a friend (on a tangential subject) arrived serendipitously, with commentary on the crazy pace Americans maintain, all the while we feeling slammed by our schedules and buried by our busyness.
Specifically, I was reminded that we have lost touch with the following notions:
everything is not important
everything important is not urgent
everything urgent is not important
What a light bulb moment!
What is urgent is of pressing importance. Time's a-ticking, as they say, and action is required — fast!
Importance?
It is vital, essential, significant. But it isn't necessarily pressing.
What's Important to You?
I think it's important that my hair look good when I'm setting foot outside of my house. Why? It's a matter of self- confidence and pragmatism. I might bump into someone I know, or I might chat with a stranger who could become a client. However, my hair is of relatively little importance in any grander scheme. For that matter, it isn't as important as the way I think or speak or carry myself.
Of course, what's important to me is a matter of context. It's important that I write clearly here, and even more so, when paid by a client to write. It is important that I live with integrity, that I find humor in my challenges, that I am good to my children and my friends, that I remember to drink less coffee and walk more often. It is important that I keep my clients happy by recognizing and acting on what is important to them.
Sometimes, what is important is conveyed as if it's urgent. Sometimes, what is relatively unimportant may also be communicated with such intensity that we are convinced it's urgent. This is when we need to take a step back to regain perspective. That is precisely what I did when I received my friend's note.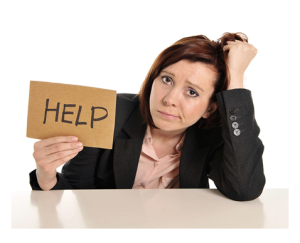 How should we proceed when faced with the possibility of All Things Urgent?
Look closely. What is the worst that can happen if the activity is not accomplished?
If it is important, or urgent, or both important and urgent, is there anyone's assist that we could enlist?
Is there a way to break it into smaller parts, thereby making what is urgent and important easier to accomplish?
As for things of importance, we may be in the same realm of actions that are critical, but the element of a severe time crunch or the necessity of a swift response is not present. By remembering that, we may be able to lighten the stress we're under when faced with too much to do and in the hours and minutes allotted.
Separation Anxiety? Nah. Separation Solution!
Remember: When confronted by your own headache-inducing heap of activities, clearly separate what is important (vital to an objective) from what is urgent (pressing, requiring swift action). And, to quote my friend whose wisdom helped right my world:
Do what is Important and urgent first. Then address what is important. Third, take care of what is urgent (but not important).
If you think about it, you'll see the logic. It's so easy to get sucked into the downward spiral in which everything is top priority, of the same importance, and urgent.
It isn't.
But we have to slow down enough to see that. And maybe, listen to the wisdom of a friend.
For me, I saw the light — and the light at the end of the tunnel. Instead of dwelling in overwhelm (and pulling a series of all-nighters), I communicated that I would take care of all the items that were important and urgent (only two), I would begin the new items that were important (a beginning was sufficient to then reduce their importance and eliminate a measure of dependency on my time), and I deferred everything else for several days.
My clarity helped me prioritize. And then communicate. And then concentrate on the most time-critical and important items, after which I engaged in an activity that I consider essential… stopping, reflecting, then taking a deep breath.
You May Also Enjoy