You know those life lessons you need to remember, though you forget them constantly? Basics, like if you're running late and rushing, you're more likely to be accident prone.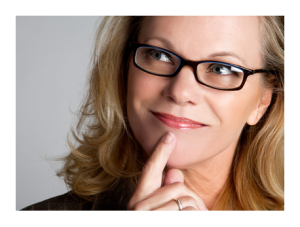 I won't say that I was running late last week when I dashed to the door to get in my walk early. However, I was certainly rushing!
When I slipped and sprained my ankle, it's a perfect example of how foolish it is to continually cram too much into an overloaded schedule. Guilty as charged on that one, time and time again.
My desire to "change one thing" – a goal to initiate change – was to get that walk in no matter what. The problem, of course, was the "no matter what" aspect, and I was rushing to get the exercise into a very full Thanksgiving day.
A Tiny Inconvenience
At the moment, logistically inconvenienced – and really, that's the extent of it – I'm nonetheless forced to slow down. The slowing down is not consistent with my temperament – (as if that isn't clear to those who know me) – and it's messing with my ability to accomplish what is my norm on the schedule that is my norm.
I am peeved, irked, chagrined… and realizing that expending energy on those emotions is silly and pointless. That I can't holiday shop or do other errands is hardly the end of the world, and I need to accept another rhythm for another week, and hopefully that's it.
Best of all – the life lesson!
I'm reminded that when you're running late, it may make sense to stop running. You know – slow down, you move too fast! And sometimes, that means we miss something important, we don't stop to enjoy, or as I mentioned, we're prone to accidents.
Something Different (Fashion Fun?)
But I do have something a little different and fun – certainly for me – that's on the schedule for today. My hip-hopping around the house has meant it's taken considerably longer than originally planned, but I promise – it's coming shortly!
I hope you'll pop by in a little bit. There are pearls – not necessarily of wisdom. There's color, and for a change, it isn't red. There's me being me, a side of myself I am trying to get more used to sharing. The face that goes with the words. The personal style that I'm most comfortable with. Yet another aspect of discovering who I am now, at this age and stage, not to mention what I want and what I enjoy.
Cryptic?
Oh, I don't mean it to be.
Change is Good (So Is Changing Clothes)
But aren't we always changing, tweaking who we are, reconfiguring who we need to be as life moves us along, and at least as important, as we nudge ourselves in new directions?
Aren't we always able to benefit from the lessons we seem to need over and over again?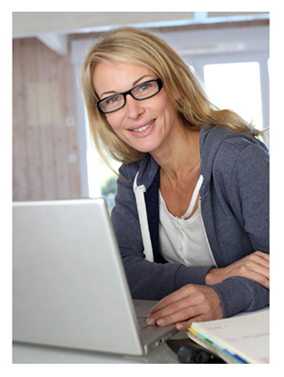 It's about self awareness. It's about forward movement. It's about reinvention, though that's a term that's overused. It's about the pleasure of change, and even changing… a career, a location, a status, a style, a set of options we may define for ourselves that begs to be expanded.
It may even be about changing clothes!
Working From Home Wardrobe
As for what's up next, it's something I enjoy. I adore fashion and it hasn't been as much a part of my life these past few years. Working from a home office rather than a corporate one has its advantages, without question.
But it's also too easy to slip into the habit of the same jeans and old sweater daily, which means we have to take the initiative to create occasions for dressing. Or, we dress a bit better even in the home office.
Since walking daily is momentarily off my "change one thing" list, I'm moving the pleasure of fashion and style to a higher priority precisely because it is pleasure. When I feel as though I look good, I feel good. When I know that I'm putting a few extra minutes into slipping into something pretty, I feel more confident. I'm ready to take on the world!
And in order to feel justified in donning a few of my favorite old (and new) things, I will be suggesting to a few friends that we head out more often – enjoying the season, an occasional drink, a cup of coffee in a bookshop… and you can bet, I'll be dressing the part. And hopefully, very soon.
You May Also Enjoy