Skirmishing.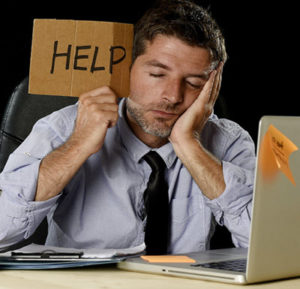 I'm not sure it's a legitimate term, but my grammar checker isn't choking, and it's a word I've used for the past ten years when describing background "noise" of various sorts. Not to mention poking, prodding, and maneuvering to keep me off balance.
Skirmishing is an effective tactic, both smoke screen and weapon, serving to distract and deplete the opponent's available resources.
Serious stress generator?
You bet.
To me, skirmishing is purposefully kicking up trouble with the intention of creating more, or at the very least, a diversion.
And then there's obfuscating, Chaos Theory, and Seth Godin's blog.
Chaos, Anyone?
Obfuscating? It's obscuring real issues with sketchy information and confusion. Chaos Theory? It's a fascinating scientific body of knowledge and inquiry, dealing with seemingly random events.
Seth Godin, Idea Guru Extraordinaire?
As usual in his marketing blog, he offers a few choice words with real impact, and caught my attention as he describes organizational chaos that easily applies to our day to day lives.
In a recent post on the No-Problem Problem, he writes:
An organization that's run on emergencies and reaction to incoming doesn't know what to do when there are no problems.
He goes on to point out that when an organization is accustomed to operating in this manner, they tend to seek out emergencies which allow them the opportunity to seemingly "get things done."
(No doubt the individuals in this organization will be popping Tums in the office and grabbing Grey Goose dragging through their doors at night.)
Parenting Panic
Ah… might this be the organizational equivalent of the over-busy mom? The over-committed writer? The couple that doesn't like each other much, but keeps their dance card so full they have no time to actually confront how they feel – or don't?
I've been contemplating chaos lately. We all live it – at times, especially when we're overwhelmed by more commitments than we can handle, generally not of our choosing.
You know what I mean.
A big assignment at work hits just as the mother-in-law rolls into town, the washing machine goes on the fritz, and ants invade through the living room window. Naturally, an opportunity you've looked forward to is moved up by a week, the twins are sick, the teens are fighting, and now you're tied to a juggle that would strain the capacities of a seasoned Strategic Planner with a permanent caffeine drip.
Busy? Moi?
When chaos is short-lived, we manage to power our way through and try to return to a routine and priorities that are manageable. The stress is extreme and potentially unhealthy, but we can see an end in sight.
But when chaos becomes the routine? When we use "busyness" to hide other priorities – even from ourselves?
Confusion is the new normal. Priorities are lost. Long term or bigger picture perspectives are sacrificed to the crisis of the moment, because crisis management is the Big Black Hole that gobbles up organized thought as efficiency takes a suicide dive off the cliff.
Off Balance?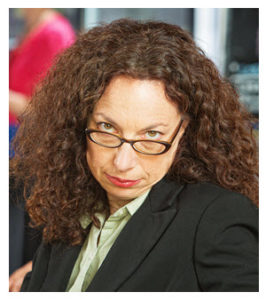 Sometimes, this mismanagement maelstrom is unintentional; it is the result of insufficient resources, a confluence of crazy circumstances, and quite possibly, incompetence.
Sometimes, keeping others off balance is a strategy. Skirmishing, obfuscating, and creating chaos are used to effective ends, not only as diversionary tactics, but a means to subvert sources, facts, prevailing certainty.
Ever been on the receiving end of this terrible trio, finally grasping that manipulation is at play, as you wonder what's next?
Curious about the consequences?
Always on Edge
Non-problems are transformed into problems. Confidence is eroded. Teams struggle, waiting for the next shoe to drop. Uncertainty wreaks havoc with planning. Norms lose reliability. Processes are lost in the, well… process. Even routine communication requires a reality check.
And sometimes, it's tough finding your way back.
If you are purposely perpetrating crisis after crisis, you may see it as an effective tool to keep others in a weakened adversarial position, always on edge. But if these others are your colleagues on whom you depend, friends whose loyalty matters, or even a relationship partner, you are undermining trust for the long term.
Are your days filled with skirmishing, obfuscating, or chaos? How do you deal with this in your working life?
Are you good in a crisis? Are you effective in prolonged chaos?
Is this increasingly an organizational reality – teams who are short-staffed, overworked, and operating in crisis mode out of habit?
How do you handle chaotic living when you're on the receiving end? How do you handle it when it's become your parenting or partnering style – unintentionally or used for diversion?
You May Also Enjoy