You're constantly confronted with conflicting data. Media is telling you one thing one day and something contradictory the next. But hey… We dwell in the land of surveys, sensational headlines, polls, pundits… Controversies are whipped up on Wednesday and blotted out before the week's end.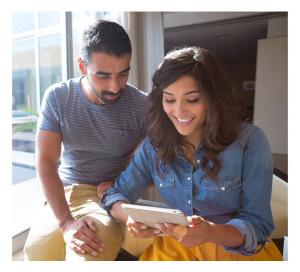 Who do you believe? Do you stop paying attention? Do you only accept what confirms your own thought process?
Me? I routinely raise an impeccably arched eyebrow at nearly everything I read and hear presented as "fact."
Might there be a political agenda?
No doubt.
A financial agenda?
Very likely.
Are those who conduct any surveys and studies qualified?
Who knows.
Perhaps it's simpler to remain an avowed skeptic – not to mention to pay attention to all of the above.
And the Survey Says…
Interpreting data is tricky business, and conflicting data – especially as concerns how we might wish to lead our lives – can be especially irritating. Yes, irritating. It's only natural that we would want to believe in right paths, right answers, and wholly credible sources. And of course, we're impatient, aren't we? Surely we should be spoon-fed wisdom and not have to interpret for ourselves!
So what about the pros and cons of political parties and their positions on everything from women's bodies to economic policy?
Hmmm. Too much to digest without a second pot of coffee?
And speaking of the usual cuppa cuppa cuppa Joe (or three), what about our habitual barrage of Latest Health and Eating Tips? Grapefruit Diet, anyone? Oh right. We found out it doesn't really work, now does it. Do you prefer All Cabbage, All the Time? Or are you in the zone with the Zone, or inclining with stony insistence toward everything Paleo?
Coffee? I'm taking the YES position on that one, thank you very much.
And vet? Vet our sources? Question the expertise of our favored information flows? Must we? Really?
Men, Women, Men, Women
Now, I like to pose a few questions as I interpret anything (that requires interpreting data). If we don't ask questions as to agendas and credentials and quality research, we may be making damaging assumptions. Don't we need context? Shouldn't we use common sense? Won't any conclusion prove out the experience of some and fly in the face of the experience of others?
As for the recent news that women on teams facilitate better decision-making, I admit I like the position (and I am also favorably predisposed to listen to MIT). Besides, if research tells us that business teams that include sufficient numbers of women perform better than groups of men alone, many of us with (oh-so-much) experience have witnessed this phenomenon for years.
Still, aren't the details important in this as in any other research? Are there any limitations to applicable context? And for practical purposes, in certain environments, won't (corporate) cultural change be a significant, albeit necessary undertaking so that multi-gender teams are made to feel comfortable?
All the women I know, smart women indeed, are nodding in the affirmative. (And I say that aware that "all the women I know" does not constitute representative data!)
What about the fact that other research shows that men feel somewhat undermined by their wives' success? This is not contradictory research, but we are left to face conflicts that require reconciling.
Paid Parental Leave
Here's one social-political-economic issue in which the data are convincing: There are significant economic benefits when it comes to paid parental leave.
In a recent New York Times article, aptly titled The Economic Benefits of Paid Parental Leave, we are reminded of President Obama's State of the Union address, as he expressed the necessity of paid leave in households with two working parents. As for the other side of the argument:
… opponents of paid leave say it is an economic burden that can be expensive for businesses, which do not need more mandates from the government on how to operate their enterprises.
However –
What are the true economic effects of paid leave? Real-life experiments are underway in three states… California, New Jersey and Rhode Island. Their experiences — particularly California's, where the policy is a decade old — offer some answers…. Paid leave raises the probability that mothers return to employment later, and then work more hours and earn higher wages. Paid leave does not necessarily help businesses — but it does not seem to hurt them, either.
Did you read that carefully? Paid leave doesn't hurt business, and surely it helps families with children – especially considering the cost of raising them.
Latest Health News
The topic of vaccinations has also been making the media rounds, specifically the outbreak of measles, due to an increasing number of parents have dismissed good science when it comes to immunizations.
Yes, I said good science, as vaccinations like the MMR have been considered standard and yet pockets of (privileged) parents seem to be saying no to common sense and reliable data.
Here too there is no compelling data to advocate against these vaccinations.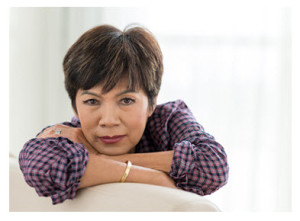 At the heart of many of these issues (and our confusion): Conflicting sources, too many opinions, and likely too many of us who, thanks to the Internet, believe we can replace our healthcare professionals with ourselves. (I admit to falling into this category at times, generally the consequence of too many iterations of The Medical Runaround Extraordinaire, and finding myself left to my own devices.)
More to the point: Who do we believe? Who has authoritative expertise in an era of so many citizen opinionators and our myriad media delivery systems?
Asking Questions, Thinking for Ourselves
Many would say that we are all more likely to believe any data that reinforces opinions and beliefs we already hold. I agree. Who among us hasn't taken "anecdote" as data and run with it?
Then again, this may be truer if we feel especially knowledgeable in a particular arena, if we have lived through a related experience with emotional teeth, or for that matter if we're always convinced that we are right.
A mix of topics by way of example?
Yes, but here's the point. The more we expose ourselves to disparate influences and ideas, the more we question what we hear and think for ourselves, the more we genuinely appreciate legitimate, verified expertise — the better off we are. In addition, we need to be wary of spotty coverage, apples and oranges argumentation, not to mention the poor quality of data and its interpretation as we accept "whatever" from "whomever" without so much as cruising for a credential.
In any of these cases, must conflicting interpretations preclude giving some validity to each? Might they encourage us to stay open to an evolving picture? Must we really eschew a deeper read, a closer look, a willingness to digest and ponder, rather than accepting the most recent factoid and swallowing it down without giving it much thought?
You May Also Enjoy