I've seen several variations on this recently published research that concerns women and group dynamics. I read about the MIT study in The New York Times, and another elaboration at The Atlantic.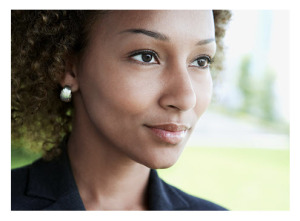 The bottom line is this: Groups that include women perform better than groups solely comprised of men.
Are we really surprised?
While we may be on the receiving end of mean girl behavior occasionally — certainly, I've observed backstabbing, like most of the fairer sex — for the most part, my experience of working with women has been extremely positive. The women I've known have been excellent team players. And this isn't to say that they – we – aren't also exceptional leaders!
Women Improve Team Performance
The Atlantic article cites the original study where the phenomenon of "collective intelligence" is discussed, and includes the following remarks:
… groups where a few people dominated the conversation were less collectively intelligent than those with a more equal distribution of conversational turn-taking. Finally, c [collective intelligence] was positively and significantly correlated with the proportion of females in the group…
This isn't all there is to the group dynamic as explored by the research, but it is the portion I would like to focus on for two reasons.
First, note the importance of an egalitarian approach to speaking up. This plays into aspects of the talking tightrope I've written of previously – that thin line that most women walk in group meetings as to what they say, how they say it, and how frequently they participate.
Secondly, women bring additional viewpoints and sensitivities to problem-solving and decision-making. Men and women have different experiences of the world; this seems both natural and logical.
I may be a proponent of Listen First, Talk Second, but taken to an extreme, it too easily transforms into Listen and Keep Quiet.
That doesn't fly.
The Times Take
The New York Times take on the MIT study, "Why Some Teams Are Smarter Than Others" is interesting in that it clearly makes the point that reading people is essential.
In outlining the characteristics of the "smartest" teams, The Times writes:
… their members scored higher on a test called Reading the Mind in the Eyes, which measures how well people can read complex emotional states from images of faces with only the eyes visible…

… it appeared that it was not "diversity" (having equal numbers of men and women) that mattered for a team's intelligence, but simply having more women. This last effect, however, was partly explained by the fact that women, on average, were better at "mindreading" than men.
Fascinating, don't you think?
Do You Consider Yourself Smart?
How many of us are routinely asked to describe ourselves in a few short phrases? This exercise may be part of a personality test, a job interview, or a matter of completing the latest online dating profile.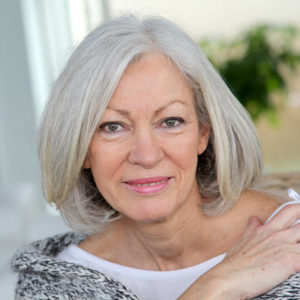 If you're a woman, do you ever describe yourself as smart? Do you steer away from mentioning anything that would indicate that you're intelligent, and instead stick to personality or interests or even job skills?
If you don't use the word smart to describe yourself, do you use it more comfortably when speaking about men?
Do you think of yourself as smart? Do you try to hide it? Do you play it up, demonstrate it, or simply feel grateful to own your smarts quietly, nurture them constantly, and enjoy their benefits?
Dumbing Down to Date
I recall days – no, make that years – when the pressure to dumb down in the dating world was considerable. Perhaps it was a hangover from high school behavior, which is bad enough; perhaps it was more entrenched and pervasive in adult interactions than I realized at the time.
While I never considered myself in competition with a man, I have always rebelled at the idea of pretending to be anything I am not. And that means feeling "allowed" to speak up when I know something (and it's an appropriate moment to participate), and it certainly means not pretending I don't consider smarts and education of the utmost importance — in possession of both.
For a pop culture reminder of how easily women fall prey to this practice, I can't help but channel a Sex and the City episode in which Miranda, a Harvard Law-educated attorney,  fakes being a flight attendant in order to get a date. The irony is that she winds up attracting a man who was similarly passing himself off as something he was not: He was feigning greater professional status and smarts, whereas she was feigning less.
Two lessons for the price of one, wouldn't you say?
Smart Women Choose Smartly
Maybe times have changed. Maybe men no longer shy away from women with brains. Maybe the reasons they keep their distance from certain women has little to do with smarts or fear of competition, and much to do with issues like expectations that are too high, women pushing a dating relationship along too quickly, or, courtesy of online dating, the belief of a seemingly endless supply of "something better."
All of the above may indeed pose relationship challenges for women. But I fear the issue of smarts remains.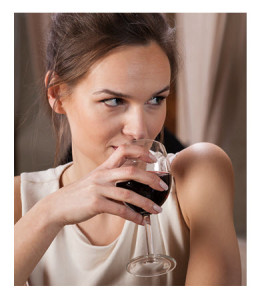 My bottom line is this – and at any age – to be one's best self, not only when dating and in the early stages of a relationship, but one's best self whenever possible. That doesn't preclude being our "real" selves with our messy, confused, confusing, conflicted "off days" and real world dilemmas. It certainly doesn't preclude our exhibiting and most importantly using our brains – to stand up for ourselves and what we believe in, to participate more fully and fearlessly in our professional lives, and not to defer to a partner "to keep the peace" or to hang onto a partner who may not be right for us.
If we have to keep mum or play dumb, isn't that a recipe for disaster?
Marriage Matters
One of the facets of my marriage that went right: The man I walked down the aisle with was not afraid of my brain power, nor my years of work experience. If anything, he knew how to borrow on it for his own purposes. As  his wife, and supportive of his career aspirations, I was happy to lend him whatever skills or knowledge I had.
A brilliant man, he felt no qualms about applying my suggestions and relying on my input when he deemed it appropriate. This speaks to his self-confidence, and his recognition of what he got as part of the marital package. All perfectly reasonable in my book.
Unfortunately, it wasn't a two-way street. As is still too often the case, discordant marital expectations hit us by Anniversary One with the birth of our first child. Despite the years I had invested in my education and career at that stage, he considered his career more important, and my role, at least in part, to assist him in his climb.
Any expectations I had of his sharing equally in family life, given my full-time work and two children by year three, were quickly dashed. And so it was for the remainder of the marriage.
Don't Make the Same Mistake Twice
The answer, at least for myself?
I think smart is sexy. In men. In women.
Smart is interesting, funny, cool.
Book smart, street smart, "life" smart. It's all good.
Naturally, I've taken my lessons from the past to heart.
I note the sorts of behaviors to pay attention to in relationships. I observe the group dynamics in professional situations. I open my mouth both to offer and to protect my position, and for the benefit of the team. Likewise for whomever shares my private life, or pulling up a chair at the proverbial conference table.
It's the smart thing to do.
You May Also Enjoy