Gentlemen: I am not your competition. I am your partner, your biggest fan, your cheerleading section, but…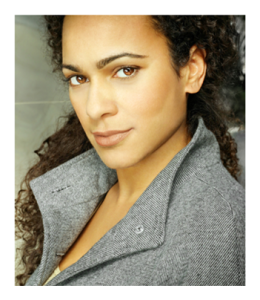 I am your tender, rallying, sustaining support, but…
I applaud your efforts as well as your achievements, I harbor no animosity or envy, my reassurance is genuine, but…
Why is your ego so fragile? Why, if you're my man and I'm your woman, don't you or can't you afford me the same validation, comfort, and pleasure that I extend to you? Or is this difference all media hype?
A recent study provides data telling us what we – married, divorced, or otherwise paired up heterosexual females – already know: men are threatened by a successful woman.
News At 11? Men Threatened by Successful Women?
Now before you leap up in protest – in your stacked heels, your ballet flats, or your wingtips and docksiders, men who love their women also, typically, rise above these momentary feelings of insecurity that arise in the face of female success.
In "Honey, Your Success is Shrinking Me," an American Psychiatric Association report features surprising results for those of us who do not now, never did, and never will feel in competition with our partners. In fact, if you're anything like me, you assumed a level of 21st century enlightenment and the authenticity of what appeared to be support… for your wins.
Apparently looks (and performances) can be deceiving.
Even when the woman is successful at something her man is not really engaged in — say, hosting a party — husbands feel personally threatened…
Men feel threatened by successful women? Hardly a scoop. May I now offer into evidence my dating history during the corporate years… Anyone care to join me?
Implicit (Subconscious) Self-Esteem
The Time Healthland article continues, explaining that testing for subconscious self-esteem reveals:
… men subconsciously felt worse about themselves whenever their romantic partners scored a win, no matter if they were competing in that area or not. That is, a man doesn't just feel worse about himself when he's shooting for the same goal, he feels worse whenever his woman succeeds…
Ouch. Bad news for relationships, no? Shall I don my 18th century "wench" outfit and situate myself quietly in the corner of the kitchen? Shall I only text my latest victory moments to my girlfriends, and brush over their importance to the boyfriend or the hubby?
American Men or Broader Based Bias?
My initial thought on reading this article was to label this an American tendency. Surely it's some throwback to not so distant earlier days or less progress than many of us hoped we'd made in a generation.
But the data suggests that's not necessarily so.
… the five different experiments in the study examined not just heterosexual couples in the U.S. but also those in the Netherlands (which often serves as a model of gender equity), and revealed little difference in the way men felt about their partners' success. Dutch men may see more successful women around them… but they still feel a bit smaller when their wives or significant others do well.
Fragile Male Ego? No "Yes" to Her Success?
I say all this years after divorce from a man who may have, just may have, seen me as competition in certain areas, a set of feelings that went unarticulated, as in the case of millions of men (apparently), and yes – he downplayed my achievements as did I, feeling that it was a tacit agreement in our relationship.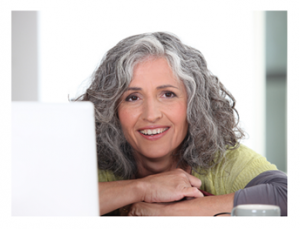 Hear ye, hear ye, All You of the XY Chromosomes. As a woman, I am not your competition except when I am – explicitly, directly, and when it's common sense.
I am not your competition in the bank balance department. I am not your competition in an arm wrestling match. I am not your competition in a chess game. I am your competition in the race if my stroke is stronger and my flutter kick exemplary.
I am certainly not your competition in affairs of the heart or the bedroom, in numbers of followers or likes or flesh-and-blood friends, in the ways my children love me, in the attention my words may garner, or in any other measurement of success.
Do Men Fear Women? Even Their Partners?
Do men fear women, even slightly, when they're successful? Is this a competitive streak that runs more deeply than most of us realize? How much is cultural conditioning or generational? What other psychological phenomena may be at work?
When I think of partnership, I see equality of positioning.
Gentlemen, I stand by this refrain: I am your competition where I choose to be – in a game of wits and skill where we abide by the rules on a level playing field; across a negotiating table in a deal where we both know it's business; and maybe, just maybe… in getting to the last serving of coq au vin that you prepared for dinner.
Fortunately, the study of mention apparently concludes that "while men subconsciously felt smaller by their partners' success, they usually have the cognitive wherewithal to get over it."
Good thing, because as a woman, not only do I want and need your support, your applause, your authentic regard for my efforts and achievements, I expect it – as do you, from me.
You May Also Enjoy