I meandered into this article on Bitch Media which, I must admit, I'd never heard of before.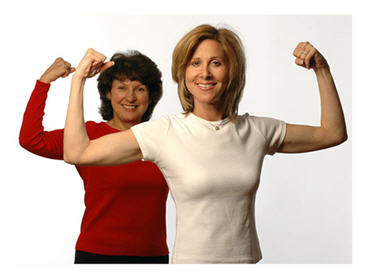 Here's the low-down.
Women don't toot their horns.
We aren't cocky, much less sufficiently confident. We don't tell tall tales about our exploits or wear our accomplishments on our sleeves. We don't advocate for ourselves.
Perhaps it's because we overcompensate in a variety of ways – pouring ourselves into our personal lives, or acting out through passive aggressive behaviors and self-sabotage – when owning ourselves and our value would be healthier.
Perhaps we never learn how to advocate for ourselves, much less consider it normal and necessary.
Maybe we appreciate the fine line between arrogance and self-assurance, though more likely we avoid the issue altogether, telling ourselves that we're fine as we are, shying away from confidence and its compensations. Besides, good things come to those who wait, right?
Well, not necessarily.
A Numbers Game
How much of our lives are a numbers game of one sort or another?
I remember when the numbers used to be about 36-24-36. At least, back in the day when curvy was in, beauty was everything, and both were your ticket to a certain sort of life – which doesn't mean we all took that route.
I remember other numbers, too – numbers of boyfriends, of carets in the diamond ring to show off to the girls, number of years married, number of children; so many numbers associated with others and their achievements, even as we stood smiling in the background – supporting and facilitating and cheering them on.
But what if we talk other numbers, like women still earning less than 80 cents for every dollar earned by men for comparable work? Yet shouldn't we take some responsibility for that, given that women don't negotiate the way men do when it comes to salary or other financial matters?
Doesn't that have to do with confidence?
Women and Confidence
How much of our confidence derives from appearance? (We spend plenty of bucks on our physical makeover mentality, rather than practical attitudes on behavior and self-esteem.)
How much of our confidence derives from knowledge of our own skills and experience? How much from feeling comfortable in our surroundings? How much from some place of inner calm, interior wholeness, or past successes?
Wouldn't we act from a place of greater calm and competence, if we possessed rich stores of self-esteem developed over the years?
What if our self-confidence was nurtured by our upbringing, and so what if it's not?
There's always the old fallback: Fake it until you make it. It's a tactic that can work in some circumstances – in career or personal life – but surely not all.
We also know that confidence is attractive and (feeling our own) attractiveness enhances confidence. But how do we make our way to the "just right" amount of self-esteem that allows us to walk into a meeting, a social event, a job, a negotiation – that doesn't tip into obnoxious bravado which, frankly, we tolerate better in men?
Tooting Your Horn = Standing Up For Yourself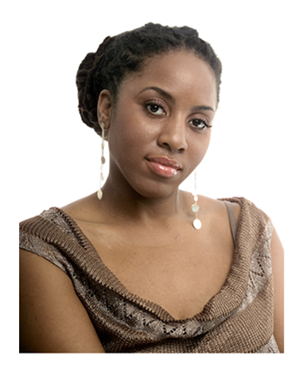 Perusing the web, you'll find plenty of tips on developing self-esteem like these, and it's interesting to note that many have to do with appearance in at least a basic fashion – dress well, pay attention to posture, work out on a regular basis (admittedly, exercise strengthens us in many ways, and isn't purely about how we look).
Among the more valuable recommendations on developing self-esteem are giving to others and speaking up, despite the negative voices in our heads which is the tough part, after all. How many women live with constant criticism courtesy of their inner dialog?
So what about speaking up on our own behalf? Tooting our own horns – and not viewing it as inappropriate? In fact, quite the opposite?
Confidence is a Necessity 
I believe it's important to be comfortable in our own skin – no small feat in contemporary culture in which a woman's body or face equates to value, and we struggle to accept ourselves in all our beautiful and natural imperfections.
I believe it's important to find our voices – and know our worth as we master knowledge, skills, understanding, and emotional intelligence.
I believe it's important to risk mistakes as we raise our voices in all arenas – including daring to say "I want" and "I can" as well as "I will" and "I expect."
As to jobs and negotiation? As Maria Gamb writes in her article on Forbes, "Nice Girls Still Don't Ask For What They Want," we must prepare with market data and believing in ourselves if we are to receive the compensation we deserve.
It's about expectations that are well-founded, expectations that have nothing to do with gender, expectations that require self-assurance. Confidence – critical to survival and beauty – is a matter of believing in who you are, what you know, the value you bring to the table, and what you can accomplish – if you take a chance.
And you must take a chance. We must take a chance.
Do you consider a confident man differently from a confident woman?
Do you negotiate salary with confidence?
Do you feel "lucky" when you land a new job, earn a promotion, or have a shot at an opportunity you've worked for?
How have you cultivated your confidence over the years, and is it a struggle?
When a woman describes her achievements, do you perceive it as bragging?

You May Also Enjoy