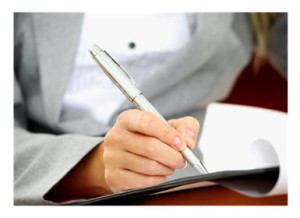 May 22, 2004
Dear S,
At last, one of those rare weekends when L is here with D and M, and I have 48 hours to myself. Well, not entirely to myself, but chunks of time and that's pretty good. M is doing better, by the way, finally. It was heartbreaking for so long, but we're definitely on the upswing.
Before I forget – a nice moment. M was able to persuade L to go with him to an art class, the Saturday class he takes at the college that I told you about. He wanted his dad to see him in this environment where he is "the little kid" standing at the easel surrounded by juniors and seniors in high school, in front of a model or a still life, doing his thing. And believe me, he isn't a little kid when you look at how he handles himself and what he produces.
If you could see him! He disappears into his creative space, clutching his charcoal and totally immersed in drawing. So talented. So serious. And for me, seeing him this way, such a relief.
He's proud to be here, and he's right to be proud. This is his accomplishment, his hard work. He wants his dad to be proud of him, too.
So I brought M's portfolio and crayons and pencils and charcoals and blending stumps and drawing board. We met in the lobby and headed upstairs to class, the four of us. How strange to use those words, the four of us. I don't say that much anymore because it doesn't exist. I thought it – we – would always exist. Anyway, D wanted to go home with me but I convinced him to stay, too, though he looked miserably bored. But M was so pleased to have his dad there, I'll stay with that image in mind. It won't kill D to be bored for four hours.
Naturally, L was absolutely charming with the instructor. I caught a glimpse of the man I used to know – easygoing and gregarious and relaxed. That's who he is when he has a mind to be. I haven't seen that L in three years. Not since he left. Not in all the warfare between us. In fact, for a half hour, the experience was very pleasant – "in the best interest of the children" as they say. Why can't it always be like this? It isn't. I can only hope we're turning a corner. But I'm learning already not to expect too much, and I don't want to let my guard down. I don't think that's smart.
After the class, D and his dad will go play tennis so I'll return to pick up M. Much as I might like real time "off," I'll have M for the rest of the afternoon though I imagine there will be more comings and goings at dinner time when the three of them will go get Chinese or Mexican. When L is here, it's always like this – he's back and forth, and the kids are in and out. So it's good for them to see their dad and do something fun, but I'm stuck at home waiting. He's still in control. And I don't have the mental space to be me, just do something for me. But I have the next few hours – M's class is long. How I'm using the time is anything but enjoyable – so much to do to move – the last of the sorting, throwing out, bubble wrapping, packing boxes. We're in the final stretch.
Oh S, it's so painful. This deconstructing of a home. This loss on top of the other losses – the marriage, the job, the friends. I feel such deep sorrow. I know my place is to help the boys bear it, but who will help me bear it?
I can't think about that now. I tell myself things will work out. Is that denial? Maybe. I'm not sure if I've been in too much denial or not enough.
For now, I can only concentrate on the days ahead. On what needs to get done. On the doing of it. Action helps everything. Maybe because it dilutes the brooding. The grieving. I thought the grieving would be finished by now. But the hits keep coming. I'm either numb or disconsolate. I don't admit that often. I can't. I need to smile for the boys, for the neighbors, for the other mothers I still see at school whose lives are the same as they were last year and the year before and the year before that. The inside of this place where I find myself is so bloody, and we aren't supposed to show it or talk about it.
Instead, there is shedding and packing, and grieving when no one is looking. My job is to ease everything I can for D and M. They're hurting. They're worried about seeing their friends once we move. They're okay with the new little house – it isn't too far and it resembles the old one in key ways. But they're sad. Moving by choice can be exciting, but not this. This is being stripped of home, being stripped of choices. L stole my choices. I have to keep the boys' choices alive.
Okay. Enough of that. We're fortunate to have somewhere to go that will be fine, and the boys will be in the same school as always. Those are wins. I need to see the wins. It's the way I keep going.
Last night L took them out to dinner. I had a quiet two hours. The last time was six weeks ago, S. Six weeks. It's hard on the kids, it's hard on me, and I suppose it's hard on L, too, because he loves them in his way though I never know what he's thinking or feeling and I've given up trying to figure it out.
But last night? NO COOKING. NO NOISE. Oh God, it was glorious. Do I sound terrible?
By the way, I'm shrinking again, though not as badly as during the divorce when nothing would stay in my system. I bet you never thought you'd hear me say I was too thin, but I was and I don't know why I'm dropping weight again except the stress of the move. And I told you that D instructed me to grow my hair because "guys like that" – funny kid, isn't he? – I did, so I could "date" not that I'm dating yet. But I grew my hair, I'm a size two, I have cute clothes that fit and I guess it's strange for L to see me like this, looking more like the woman he once married. I don't know. Sometimes he looks at me oddly, but only for a second. Or I'm imagining it. Anger, still, beneath the surface.
Sometimes, despite the games and rudeness in any exchange, I feel sorry for him, sorry for "us," and I start to blame myself (yes, again) for everything. If only I could have stayed more the woman he married. If only motherhood and working at the same time hadn't changed me. If only I had been able to sleep more easily, which would have helped everything. If only I hadn't gotten fat after having babies. If I had been able to lose more weight sooner. Maybe none of that would have made a difference. You're shaking your head, aren't you. I know. We second guess, we "third" guess, we torture ourselves over failed relationships, don't we. Didn't you, after your divorce?
Water under the bridge. I am this woman here and now, but I don't know how I become a woman who can "date" again. I know L is dating. Actually, the boys told me he's serious with a woman he will probably marry and I'm not brave enough to date. There's too much to process, S. Too much change. It's so hard.
And I know myself. I will be totally stressed these next days until we get through the closings. I have already poured thousands of dollars into the usual repairs and sprucing up of the house that are required when you put your home on the market, but all the fees and still covering this last month's mortgage – there is no room for slack. None. I'm literally holding my breath until we get through this. And last week there were floor guys, inspectors, handymen, alarm system guys all at the other house. Some of the work was beginning before the closing which is financially risky on my part but there is such a tiny window of time to move, it was a risk I had to take.
I won't even go into my trepidations over the move itself, all the worry. Since the new place is so much smaller – one third the size – I've sold anything I could and given everything away that was in the guest room. But we will still be jammed in. It's close quarters, and we'll have to make it work. I am furious when I think about how L lives, but I can't think about it. I can't. I have to believe we will get through without too many glitches and then my focus will be on the boys and helping them adjust. I wish I were feeling better physically though. My iron is low, I can feel it, and I'm dragging through all of this. I'm not sleeping much.
Forgive me for dumping, my dear friend. So many of the women I've considered friends these past 14 years seem to be pulling away, like all this is contagious or something. I thought it was bad during the divorce but it's still bad. Everyone expects you to "land on your feet" immediately after. It's been 18 months since the final decree and I am far from "on my feet." On the contrary, and of course the crap that goes on in the background has a lot to do with keeping me off my game, and the money worries as well, and the anger. I am still fighting the anger off and on. I know that needs to change, but anger takes on a life of its own. At least it seems that way. Perhaps contentment can do the same, with a momentum that builds on itself. I'd like to think that. I need to think that. For the boys. For myself.
I feel quite alone. I can say that to you and I know you'll understand. I don't know what comes next and I've always been able to make things happen, to create a plan and follow it, then modify it when I needed, and still move forward. But I no longer live on that planet. That place where I understood the rules. Everything is broken. So much is beyond my control, S, not the least of which is what L will do next to keep me disoriented. And without the usual "job" that most people have, I'm even more isolated and so vulnerable financially. I've worked all my life. You know that. I don't know which is worse – the marriage ending or the career bludgeoned at the same time. I feel like I slammed into a wall that I can't seem to climb over or get around. The money mess has to improve in the next year or two. More clients or a "job job." That's what I tell myself. That's what I need to believe. That's what I work on, daily.
But the dating thing. Really? Do I have to do this again? Even though D reminds me with his sweet freckled face that it would be good for me, it seems odd. Ridiculous. Problem is, I ain't no spring chicken! I'm an oddity of a "package" these days – an older mom, looking younger and acting younger in some ways, and my kids younger of course, but the baggage, the reality of it, always looking over my shoulder for the next trick. It's hard to imagine anyone wanting me, this me.
By the time you get this, the closings should be done and I'll be unpacking in the new house rather than packing up the old. So, deep breath and plunge ahead, right? I have you in my corner, and I'm so grateful.
Sending love.
You May Also Enjoy