Ah, the summer restlessness – the desire to travel, to explore new locales, to read books; to kick back under a tree on a hammock, or stretched out on a lounge chair overlooking a glorious ocean.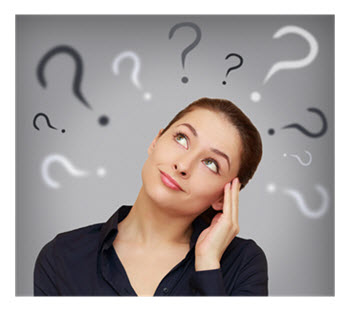 Are you more restless in certain seasons? Are your thoughts more likely to wander? Do you corral them and scold yourself, or consider a little restlessness a pleasurable and necessary pastime for the mind?
Glancing at a bright sky (and a stack of work), I find myself energized for my day's tasks, including those on the "must-do" and "hope-to-do" lists, while simultaneously wishing for a magic carpet to whisk me off somewhere… anywhere.
Curious about the origins of the restless mind, I tap-tapped my way through a few Internet searches, trying to better understand my periodic churning state.
What Causes a Restless Mind?
According to "The Restless Mind – The Constantly Thinking Mind," we might consider the mind a "thought factory" as:
The mind always thinks and analyzes whatever it contacts. It likes to compare, to reason, and to ask questions…
For some of us, this is certainly more true than others; we fill our minds with gusto, though at times, especially if we're worried or stressed, we'd like to turn them off.
The same article recommends that if we are looking to "tame" our random thoughts, we should consider strengthening self-discipline and concentration. Meditation is suggested. (My own preference is a brisk walk.)
More useful to me, however, are discussions of the cultural, interpersonal, and psychological aspects of the restless mind. In other words, are we talking about distractions that come from societal noise? Are we dabbling in an expectation gap set by media, friends, and internalized (unrealistic) standards of achievement? Are we putting a toe into the waters of a true inability to concentrate (ADD?), or a tendency of the (over?) active mind to resist filtering and organizing its options?
Too Many Choices Can Boggle the Mind
The following reference to the restless mind strikes a chord for me. Appearing on The Art of Manliness, it captures the abundance of choices available today, and addresses the impacts of technology that constantly demands our attention.
Note, too, the way seemingly limitless possibilities can leave us in a quandary and feeling uneasy, as in "How to Cure Neurasthenia,"  Brett and Kate McKay write:
… New media and technology has seemingly brought the whole world just within our reach… We want to magically take it all in and we can't. And so we feel depressed and anxious…  We have this feeling that somewhere beyond our life, real life is taking place. It feels as if there are so many possibilities and choices out there… We don't know where to start, where to dive in. We're thus paralyzed, and don't do anything. And then we feel shiftless and restless because we feel bad that we're not doing stuff…
I may not be feeling inundated by options (much less shiftless), but I do frequently wish for that 30-hour day with which I could grab more of the "life" that I would like to experience.
For me, that isn't restlessness so much as a hunger to live life fully. That said, I find substance in the McKay's take on restlessness and its reasons.
Hello… Sleep?
Certainly, there are any number of physical and psychological causes for jumbled thoughts and poor concentration. Medications, caffeine, our emotions… these all come into play.
And finding myself still in the mood to mentally meander four avenues today (though I will restrict myself to two), I can't ignore the importance of 40 winks or its absence.
When we're tired, isn't it harder to manage our competing thoughts and concerns? If we're overworked, distracted, or perpetually stressed, isn't it harder to focus?
As one who struggles with sleeping issues (though I've been sleeping superbly of late), I'm fully aware that I filter noise, words, and ideas far better on six or seven hours of zzzzs than I do on four. I also realize that we are generally calmer and more disciplined in all ways when the body is properly fed, and when the environment in which we're working (or thinking) is comfortable.
We could also look to our cultural propensity for multitasking – and glorifying it. When the restless mind seems to be taking over, it just may be time to close three apps, minimize five windows, and set aside the smartphone. We may even choose the tactile satisfaction of picking up a pen and paper in order to productively "single thread."
You May Also Enjoy