Ever have one of those days when you're bouncing off the walls? Not literally, but your thoughts.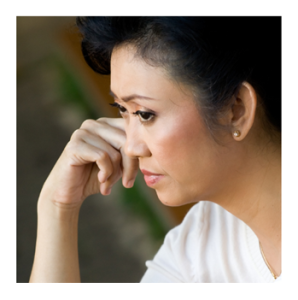 You have your checklist at the ready, energy a-plenty, but you're feeling the squeeze of getting even half the list ticked off as you get ticked off because you can't manage to concentrate. All you want to do is disappear, run away, twitch your nose or blink your eyes – and have it – the entirety of the "it" you're dealing with – banished from your consciousness, and magically tended to.
Instead, you stare into the morning or the afternoon – a blank stare at that – unable to gather your forces of concentration and put them to work.
You may know the reason and you suspect you're bordering on burnout. Or, at the very least, it's been too many days and nights of too much to do, but Responsibility (with a capital R) is holding you tied to your tasks as you slog through.
Tips on How to Concentrate Better
Maybe you've tried your usual tips and tricks for staying focused – good light, quiet, the organized workspace, a good coffee as your little helper.
And nada. Nothing. Zip.
You're staring at the same page, at the same email, at the same balance sheet items – and everything else on your list – and not making progress.
Having one of these supremely frustrating days on occasion, and wanting to stave off any possibility of recurrence during an especially busy period of time, I find myself wandering the Internet in search of an assist. And no, a long vacation on a tropical island is not among the options. However, I find some value in these tips on how to concentrate better. Among them:
When stalled, push through! Five more pages, five more sentences, five more something.
Forget multitasking. Do one thing at a time and the mountain of to-do's is less onerous.
Physically cup your hands around your eyes and literally narrow your focus on the one thing you're attacking as your task.
Bribe yourself. Set a goal – for example, "Revise two more pages and then you get coffee and a piece of toast."
Yes, for me, coffee and a great piece of toast is tasty and healthy motivation.
My Tried and True Tips for Renewing Concentration
When my mind is all over the map – generally because I have an overwhelming amount to do in too little time – if the tips above don't work, I try the following:
I look hard at the "musts" vs. the "shoulds." I re-prioritize if necessary.
Exercise. I get up and move around – that may mean a brisk 15-minute walk.
If I'm working from home and sleep-deprived, I may stand in the steaming shower for 10 minutes, then regroup and attack my tasks again.
I use a combination of the tips above – selecting one of the highest priority items to address, and "pushing through" three more paragraphs or pages or whatever may be at hand, combining it with bribery upon completion.
Perhaps you use yoga or meditation to improve your focus in general. While those don't work for me, fantastic – if they work for you.
The Big Picture: Health and Well-Being
And then there's this: If concentration is seriously impaired and more often than you would like, it may be a sign of a larger issue at play – the overwhelm of a crazy lifestyle, performance expectations of ourselves that defy any reasonable shot at balance not to mention well-being.
Then, I try to take the longer view.
I believe we all need to consider that longer view – that we choose to bite off more than we can chew much too often, or other constraints (financial for example) may push us to push ourselves beyond what is rational, not to mention, healthy.
If you saw a friend trying to cram as much into her daily life as you do, would you intervene and point out that she's all over the map out of stress or exhaustion? Can you do the same for yourself?
Poor concentration – certainly a sign of sleep deprivation, hormonal deficiency, stress, and other circumstances – may serve to warn us that adjustments in lifestyle are in order. How we manage to make them, of course, is the dilemma.
You May Also Enjoy