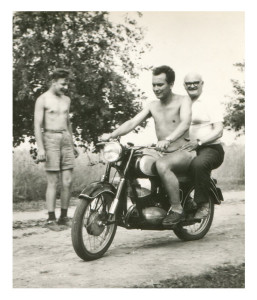 With a nod to the dads who have so graciously contributed their writing on many topics including fatherhood, I feel compelled to revisit some of their thoughtful realizations and elegant words.
Naturally, a few women have a thing or two to say on the subject of their dads as well.
Moreover, for many of us, dealing with a fatherless Father's Day has presented challenges while growing up or later in life. We find ourselves piecing together who we are and where we fit into the families we eventually construct, or how our parents influenced the way we pursue our careers and our personal lives.
Those of us who are "of a certain age" may be sifting through memories… with parents now gone. Hopefully, they are good ones that allow us to smile on special days set aside for just such remembrance.
Whatever your relationship with your dad – one characterized by a mixed bag of experiences and emotions, one shaped by a positive presence, one equally determined by a notable absence – I invite you to enjoy these writers exploring this vital relationship. And to them, my thanks.
Do take your time with the Father-Son Series in particular, as you may wish to linger over six very different writers who offer insights for us all.
Please Enjoy