I've been contemplating what it means to be a strong woman, a topic that has arisen more than once in the course of my life. Given our cultural confusion over gender roles and what makes us "valuable," I'm musing on the subject again.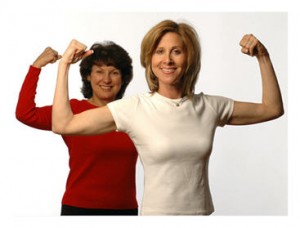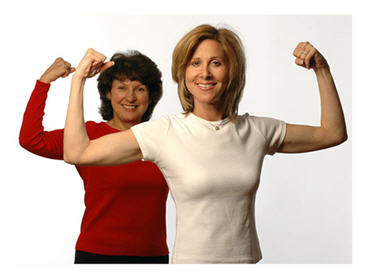 We can debate what valuable means, but I doubt anyone would disagree that mixed messages for both men and women abound, leaving us bewildered and occasionally… mouth agape.
I find this especially baffling. Why do we say that a woman is 'too strong' – and we typically qualify that description in both personal and professional context?
Moreover, we may say that she is too strong for her own "good," a condemnation reserved for her relationship with a man, or possibly an assessment of how she deals in the workplace.
So what do you think? Can a woman be too strong? And why is the word "strong" frequently negative when applied to a woman, and resoundingly positive when applied to a man?
Too Strong to be Loved
I'm remembering discussions when I was in my twenties, a stage in my life when I didn't date much, which isn't to say that I didn't want to. At the time, I focused primarily on career and graduate school, as well as enjoyable outings with friends. I had hopes that a relationship might come along, though it was some years before anything "serious" did.
And I recall hearing comments on more than one occasion that "men have difficulty with a strong woman." I took it as the explanation for extended periods of solo status.
I will add that there were variations on related themes, including "men don't want smart women" and "men don't want ambitious women."
These statements, of course, seem wildly generalized to me now though I recognize the reasons they were made at the time. Sadly, I suspect that in some respects, little has changed.
Setting aside smarts and ambition for purposes of this discussion, let's talk about strength – a woman's strength – and I don't mean stereotypical traits and roles like empathy or nurturing.
Expressions That Use 'Strong'
I was picking through my mental dictionary in search of phrases that use strong or strength to qualify personal traits and behaviors. I came up with strength of character, strength of convictions, strong-willed and strong opinions.
Isn't strength of character a desirable asset in any individual? Don't we admire those who act on the strength of their convictions? As for strong opinions, don't we all possess some – about something? Is the way we express them the potential dilemma?
Is the use of 'strong' or strength in these examples positive or negative depending on context? More so, culturally, depending on gender? Is the implication that a woman who comes across as strong, i. e. independent, is perceived as less likely to 'get' or 'keep' a man?
Bear in mind that strength does not preclude needing assistance (or asking for it), being gentle (or appreciating gentleness in kind), or feeling feminine (and expressing it). Nor does it obliterate the ability to share discussion, thrive on teamwork, value collaborative decision-making when appropriate, or adapt one's behaviors as a specific situation requires.
Incidentally, strong-willed is generally tinged with negativity and frequently a euphemism for stubborn. In my own experience, I've heard the term used in reference to children and… you got it, women. I cannot recall ever hearing a man described as strong-willed.
Misnomers and Manipulative Mind Sets
I'm conjuring one particularly contradictory pop culture personality – Millionaire Matchmaker, Patti Stanger. Naturally, I only know of her what I see on television, but I'm remembering a scene on her show in which a fortune teller informs Ms. Stanger that she'll end up alone because, and I quote, "you're too strong."
My reaction?
I was aghast.
Sure, sure, I know. It's "reality" TV. But I was so bothered by that (common) statement that it has continued to gnaw at me for months. Not only am I perturbed by the misuse of the word "strong," but I'm disturbed by the implication of cause and effect: A strong woman will be alone; she will never "catch" a man, and if she does, it won't last.
And the culprit is her strength.
The not-so-hidden messages for our women folk, as echoed throughout our society: If you want a man – be passive, be weak, be less than, and be quiet.
Strong and its Synonyms
A later segment on this episode reveals that Ms. Stanger's boyfriend has legitimate grievances. He indicates that she dominates the relationship – if he were comfortable with that, it wouldn't be a grievance – and we feel sympathy for him as he tries to talk and she cuts him off.
"Let me finish" he says, and judging by her communication style (as seen on television), we might reasonably assume that her manner is at times overbearing, impolite, argumentative, interruptive, and bordering on obnoxious.
Loud? That, too.
Overbearing, impolite, argumentative, interruptive, uncompromising, loud, obnoxious – these are not synonyms for the word "strong." They are, however, more specific and possibly accurate adjectives when applied to Ms. Stanger's communication style, at least as presented on screen.
However, actual synonyms for strong include:
powerful, forceful, vigorous, intense, passionate
Other synonyms exist of course, depending upon the context. But you will not find overbearing, impolite, argumentative, interruptive, uncompromising, loud or obnoxious in the list.
Relationship Communication
If the scenario on Millionaire Matchmaker illustrates the need for this couple to work on communication, then it is a useful example for us to see. Interruptions are detrimental to sustained respect, not to mention understanding the other person's point of view.
Likewise, an unrelenting need to be right, to argue one's case, to insist on getting one's way does not "communication" make. I have personally lived on the receiving end of that behavior, and believe me, it's miserable and diminishing.
None of this, however, is about strength. Consequently, to package up any combination of these traits (interruptive, obnoxious, etc.) and to erroneously label them "strong" strikes me as careless use of language, to say the least.
Besides, what is wrong with being powerful, forceful, vigorous, intense, or passionate – as the situation warrants?
Do Men Fear Women?
Some time back I mused on whether or not men feared women. It is not an idle mental exercise; back in my twenties when dating was sparse, I accepted that I was "too strong" and "too smart" for most men – after all Cosmopolitan Magazine along with my friends told me so – though it took 20 years for me to gain any sense of personal power.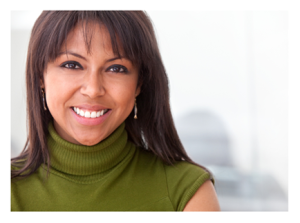 The only place I was even remotely forceful was in a professional context when in presentation mode. And better terms to describe my manner would be vigorous, confident, knowledgeable, persuasive, and I believe, personable. Otherwise, I was as insecure as any woman of my age, primarily a factor of looks and of course, my lack of significant other as many of my peers were pairing off.
I was also told (by friends) that I "intimidated" men, which seemed ridiculous to me as I stand five feet tall (on a good day) and I'm as likely to play wallflower as anyone else.
Of course, they weren't talking about my physical presence.
Discomfort With Women Who Know Their Own Minds?
Were men really intimidated by me? I doubted it, though a brilliant, "powerful" and tender man I loved was taken aback early in our relationship when I questioned him on anything. (Apparently no one ever did, he told me). He once suggested that smart women are intimidating to men who don't want the stimulation of challenge, much less the pleasure of a curious mind.
Fear? I'm more likely to use a word like discomfort that some men experience around women who express opinions, women who can provide for themselves, women who are deemed "independent."
And yes, thankfully, in certain circles this appears to be changing.
One cultural note: These same qualities of expressing opinions, questioning prevailing wisdom, and owning a sense of self were never an issue when I lived or worked in France. On the contrary.
Mixed Messages
While I grant that Patti Stanger is not the poster child for demure behavior (or possibly anything else), she does offer an interesting example of the mixed messages that girls and women are given – and take. Ms. Stanger is clearly competent, ambitious, and financially independent. She doesn't need a man "to provide" and she is most definitely forceful in expressing her opinions, however exaggerated for the cameras.
While she counsels both men and women who "come on too strong" to pull back and be better listeners, she also advises women to "let the man be the man" – by which she implies that the woman should play a more submissive role.
I don't know what bothers me most about that – the submissive part, or the role playing, as it seems to me that an adult relationship ought to allow us to simply be who we are.
I hardly think that the world is taking gender cues from Patti Stanger, but these are precisely the sort of mixed messages that women grow up with: learn to take care of yourself well enough (but not too well); "allow" the man to feel protective (be the hunter); and be "strong" but for God's sake, not too strong.
And we're right back to Square One. Can a woman be "too strong?" Are we dooming ourselves to situational self-sabotage or intermittent dumbing down?
Speaking Our Minds
I have grown into being a woman who speaks her mind. The manner in which I do so varies based on objective as well as audience. And still, I am generally careful in how I communicate, well aware of the subtleties of language. I believe this "taking care" to be more common among women, as speaking our minds remains a strength in men, but bears dubious interpretation when it comes to the fairer sex.
As for dumbing down, I find that I can't manage it even when I try. This has nothing to do with my femininity (or my sexuality), it is an essential part of my identity, and I consider it a strength. That said, in many respects it impacts my marketability – or has – in a relationship context.
While I concede that we can be too forceful for a situation or dealings with an individual, I will never say that I regret being powerful (in my own way), vigorous (in most pursuits), intense (about work and play), and passionate (about life).
So I ask again. Can a woman be "too strong?" Wouldn't it be better to ask if she isn't too weak, and then to do whatever we can to facilitate the development of her strengths?
You May Also Enjoy