I don't know what to make of this, though my cynical self is muttering that I shouldn't be surprised: Sexual stereotypes are alive and well (and less subtle than ever), and as a woman, I feel screwed.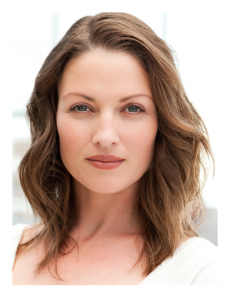 So let's get into it: double standards and lingering labels – the Good Girl, the Bad Girl, and cultural contradictions like single women who enjoy a flourishing sex life, but are shafted by society's standards if they admit it.
The divorced woman?
Maybe we cut her a little more slack. Then again – maybe not.
And I struggle with the lack of logic, though I know its origins. But why can't we regard women as human beings who respond in human ways to both emotional and physical needs – as do men?
Casual Sex. Do We Really Need a Primer?
Sexuality is complex, layered, textured.
What we deem casual sex – a hook-up, a relationship without romantic investment – seems to be accepted (and expected) when it comes to men, and still frowned upon when it comes to women.
And aren't there types of casual sex? Human contact, with or without an orgasm? Without emotional intimacy? The erotic encounter? Friends with benefits? Doesn't age play into the picture and with it, the evolving knowledge of "our bodies, ourselves?"
Targeted at women, this Huff Post article on the Do's and Don'ts of post-divorce sex, from Your Tango, offers a How-To guide to casual sex.
Go figure. Did we need this – really? Are the scenarios and statements worth the virtual pages they're laid out on? Are the rules any different for women than men?
Statements regarding sex – like the following – invariably get my hackles up.
Some women will confuse the intimacy with love, leaving them open to be hurt. For this reason, it is imperative that women heal and let go of the fairytale before entering into a casual relationship for sex.
Hello? Statistics reflect that men remarry more often and faster. Doesn't this advice apply to them?
I agree that men and women are not alike. But I'm not convinced we're as dissimilar as we pretend.
The fairy tale? Yup. We consume it. Shed by the time we marry and divorce? Let's hope so, but certainly not always the case. That we're socialized differently?
Absolutely. And as a consequence, we continue to scrutinize a woman's sexual activity, we make blanket statements about women "attaching," we hold women to standards we don't even discuss for men.
Self-Esteem After Divorce
I'm not addressing adolescent sexuality in this conversation, nor the prevalence (it appears) of girls involved in sexual activity at increasingly younger ages.
The article on Huff Post pertains to adult women in the context of divorce, and it relates the stories of two (hypothetical?) women one of whom struggles with her inner voice, and the other who has no such difficulty.
As for the first:
… her strong craving for sex and intimacy were driving her crazy… She felt a battle going on inside of her mind: One side saying that it is perfectly normal for her to have these desires and to act upon them, while the other side seemed to shout that she is supposed to deny her desires and remain a good girl and a good role model to her children.
Right. "A good girl" doesn't have or enjoy sex. A "good role model" to children – female, that is – doesn't have a sex life.
As for the second divorcée who is mentioned:
… She went a little wild and began immersing herself by going to bars, allowing herself to be picked up by attractive men and having one-night stands. She was looking for validation… for all that had been lacking in her marriage.
Got it. Sexual exploration for purposes of restoring self-esteem.
And men? If left by a woman or shut out of the marital bed? Wouldn't a man seek sexual succor for validation as well?
As to the guidelines themselves, they are what we would expect them to be – ideally, for both sexes. Among the recommendations: be safe, be realistic, don't imagine the relationship to be something it's not.
Very practical. And for some of us, obvious.
Healing After a Break-up
I'm a believer in taking time to heal when a marriage ends. If there are children involved, I believe that both parents ought to focus on the healing of those children – which certainly doesn't preclude a discreet sex life – if and when the adult feels ready.
Touch is vital; even a flirtation can be restorative. But much depends upon what it is that we're healing from – and emotional vulnerability is not gender-specific.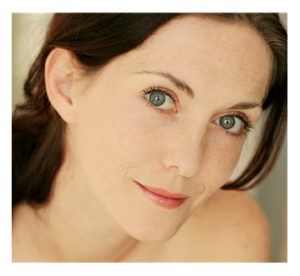 Are we trying to rebuild sexual identity? Belief that we're deserving of being loved? Self-esteem of a more general sort – when it's been trampled by abuse or neglect during marriage? Do we really think that men are exempted from self-esteem issues if they've been demoralized by a deteriorating relationship, the warfare of divorce, or its bitter aftermath?
Of course we need to heal! And those who don't take time to figure out who they are (now) and what they want (next) may rue the fact that they didn't.
But casual sex does not a relationship make. Personally, I disagree with the much touted generalization that if a woman has sex she automatically attaches. (Some of us are quite clear on the distinction between sex and lovemaking.)
Frankly, declarations about women who don't automatically "attach" piss me off. You know the sort: "Oh of course, some women don't attach, because they're more like men."
Say what?
Um… Are these remarks supposed to make us feel deviant? Why are we still shaming women for natural and healthy human urges? Does that mean that men who attach quickly after a few hours in bed are more like women? Is that something they're even allowed to discuss?
Do sweeping statements of this sort serve any purpose whatsoever?
Taking Time, Taking Lovers, Taking Lessons
The article is on point in several respects. For one, it notes that casual sex means different things to different people.
True that.
It also presents conclusions that I agree with completely. Concerning the women described earlier, the author writes:
Neither one took the time to stop, breathe and look at what they were seeking and why they wanted it. Having casual sex after divorce is not for everyone. However, for many, it provides for their physical need without feelings of guilt and helps them to heal and grow…
But why is that any different than it is for men?
And that's where I have a problem with these scenarios. Don't men throw themselves into sexual liaisons during separation, divorce, and immediately after? Shouldn't they be paying attention to these very same guidelines? Is there anything wrong with giving "fun" a run – especially after the death of a marriage?
As for a woman's hesitation, it may result from any number of issues other than the Good Girl mythology planted in our heads.
We may be getting ourselves in shape for the sexual competition we know awaits us. We may be focused on helping children through heartache and other adjustments. We may be tending to basics like surviving financially. We may be heeding the counsel of attorneys not to date or engage in sexual activity until all proceedings are finalized. (And are the men being advised to do the same, or simply to be discreet about it?)
Sexual Stereotypes, Dating After Divorce
Sure. Some women – and men – aren't ready for sex on any particular schedule. But that isn't based on beliefs about doing the deed. It's a matter of focus, of opportunity, of priorities, and yes – healing.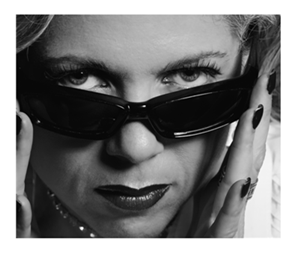 I was among the women who took time. I was dealing with my little boys. I was coming to grips with my deep sense of loss. Moreover, I was no longer young and dipping a toe into the dating waters was tough enough. Diving into the sexual deep end? Not something I would take lightly.
But this was a function of personal history and circumstances. Isn't that the case – for both sexes?
As for my friends who have divorced over the years, their ages ranging from 20s through 40s – some threw themselves into the bar scene quickly, and likewise the online dating scene. The presence and ages of children were a factor in their socializing, as was the age of the woman and her (ample or lacking) experience before marriage.
Those who were a little older may have felt less inclined to disrobe with a relative stranger. Then again, maturing women may feel freed of inhibitions as they age, and are more willing to experiment with equally willing partners.
Shall we add issues of fatigue and logistics? Some of us simply don't have the energy or hours to expend on the entire affair of, well… affairs.
What Do You Have to Prove… Or Learn
We all have something to prove after divorce, don't we? That we're attractive? That we're lovable? That we're capable of moving forward?
Can't women seek the pleasure of sexual encounters without being damned for it? Why can't we just say so, without qualifying this approach as "sex like a man?"
How much longer are we going to buy into the line that sex will mesmerize the female of the species, and convince her she's falling in love?
Why don't we give up the stereotypes, cease judging by gender, and recognize that individual choices and preferences rule the day?
Our lives change. Our needs change. Our priorities change. Our bodies change. We want more sex, less sex, different sex.
Isn't it time that women stop feeling screwed by labels and generalizations?
As for exploration or validation following divorce, I believe we should do what feels right to us – safely and responsibly. I believe we should be discreet around our children, as we are with many matters that they should have no knowledge of.
Of course men and women are different, and I say: Vive la différence. But shouldn't we accept that we're also alike in some ways, and pretending otherwise accomplishes nothing?

You May Also Enjoy